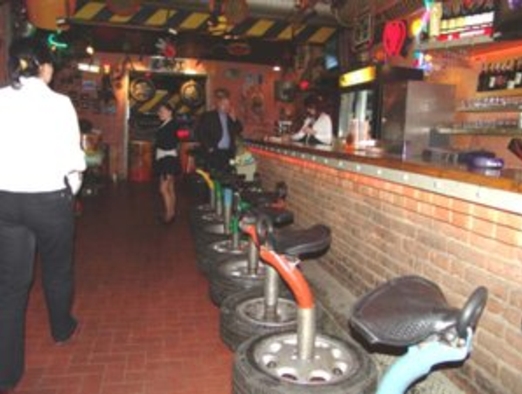 Latest Message:
3 weeks, 5 days ago
JD :

You can also upload one (1) image to your post. But note that the image size must not exceed 900 pixels.

JD :

Here you can start a new post https://b-cozz.com/posts/

JD :

Im just lost.... but we know there is a very nice intoxicated dnepr cave in Lithuania. 🙂

Catweazle :

I'm lost on the road to nowhere on my iron horse 🙂

guest_7917 :

If you don't know where you are going, then any road will do. Long live Dnipro.

JD :

Hey guys don't forget the bar is always open

JD :

Time has run out for our book offer for the moment due to the uncertainty of postage from Russia during the current conflict and possibly beyond.

JD! :

Hurry! Time is running out where we can expect this limited special offer to last.

JD :

The book MOTORCYCLES OF THE USSR MOTOPROM AND THEIR FATE by Alexander Bulanov is still available, but this is a limited time special offer of this limited edition book. You won't find this offer anywhere else! If you like books about motorcycles this is top shelf, even if it is in Russian.

JD :

We have an anniversary coming up on 02.02.2022 withe the b-Cozz celebrating 20 years since Version 1 on the internet, now with Version 3 thanks to Cat!

JD :

It's a beautiful book. If you're interested in buying a copy, which includes a small donation to the Irbit Motorcycle Museum and our "elf" in Irbit for posting it to you, leave a message or send an email to cossackpower@gmail.com

JD :

When details are finalized you will see it here, and in the Blog.

JD :

to you. This is an exclusive offer. Limited edition. We are trying to keep cost as low as possible.

JD :

Whilst the book MOTORCYCLES OF THE USSR MOTOPROM AND THEIR FATE is in Russian, there may be a few people who would like a copy, possibly autographed by the author Mr Boolanov himself! The cost of the book is reasonable but the postage is ridiculous. Anyway, plans are underway to make it available to

JD :

See it on the book page https://b-cozz.com/books/ Irbit State Motorcycle Museum MOTORCYCLES OF THE USSR MOTOPROM AND THEIR FATE

JD :

There's a new book out.

JD :

There's a new book out.

JD :

We knew you are a busy man Cat, but I really appreciate all your hard work mate.

JD :

Lester Morris! It's all starting to happen... AGAIN!!!

JD :

HELLO WORLD!

Catweazle :

Loud and clear

JD :

🙂 🙂 🙂 🙂 🙂 🙂 🙂 TEST

JD :

Hey Cat, sent a message to your phone. Might have to give you a wake up call 😉

JD :

and our dear Dr Pogo, think might be Professor Pogo by now. So many years....

JD :

Ehee Mr Cat, figured you were just having a good 'ol catnap 🙂

Cat :

guest_7423, all is been taking care of !! Have more things to do, impatient person !! hehehehehe Naztrovje my friend, long time no seen:-)

JD :

Giday Dr Pogo. Good to see you here. It's a nice surprise. If I remember right your first computer was run by a cassette tape!!! Ah, the memories! Hope you are doing well my friend. Cheers!

Pogo :

Hi JD. Just poking around to see how the site works.

JD :

Oops! I am guest_7423, forgot to change the username...

guest_7423 :

John, great to get your call and hear your voice. Re-sent you the "koolibus" from Andrus Estonia (again). Hope you get it and can put it wherever it belongs. "To the news!" 🙂

JD :

Zhivaaaaago 😃

JD :

Zzzzzzzzzzzz!

JD :

"submitted" a short post and pic from Andrus in Estonia of da koolibuss, it's cool! Said thanks for your submission can you approve it?

JD :

What's new? New / updated pages: Crankshaft puller; Motor Spirit; 500cc Soviet sportsbikes; Shumilkin.

JD :

send a email to Cat 😸

JD :

Yes some parts of the Workshop are password protected to reduce the data usage. Cat has been paying this himself. He'll send you a password.

JD :

email Cat catwesel@gmail.com and he will send you

guest_9035 :

I wouled like to see technical drawings but that's password protected.

guest_9035 :

Hi,

JD :

glad you like it 🙂

guest_3327 :

me too

guest_7535 :

cheers good to be here

JD :

240 Euro 💶 a year is a lot of money 💰 for Plan 4, extra storage, but doesn't cover upgrade to premium hacker defence...

JD :

I noticed the site went down briefly, saying bandwidth exceeded. Cat said it was close to the limit. Larger plan and improved security costs money. Hope our small donations make a difference. Proost.

JD :

and to Andrew "laikadog" and the "other" Evgenij in Moscow. Ypa! Thanks a lot to you guys.

JD :

Yes, a big thanks to Jan!

JD :

John, since when do you drink beer?

John :

Hi Jan, no need for testing everything works fine here 🙂 And a big thank you for the support for the site, more beer LOL

JD :

Hi Jan! Your test message received. It works! On the original bcozz this was called Cossack Chat in the Cossack Bar (MSN Messenger), then on Multiply it was Da Short Notepad. Here we are, the Cossackbar is open again! Quick questions quick replies or just say hello! Ypa!

0.357 Magnum :

Hi JD and John, This is a test!!