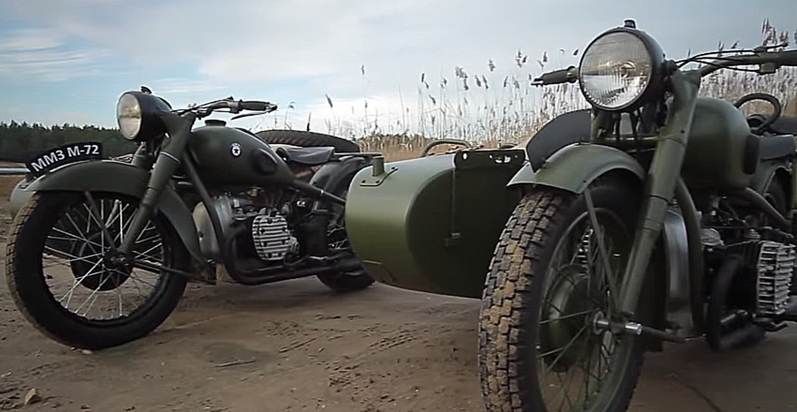 M-73 and M-75 with Sidecar Wheel Drive
In October 1944 there were field tests of two M-73, one had a series production M-72 side-valve engine and another had an experimental overhead-valve engine "M-75".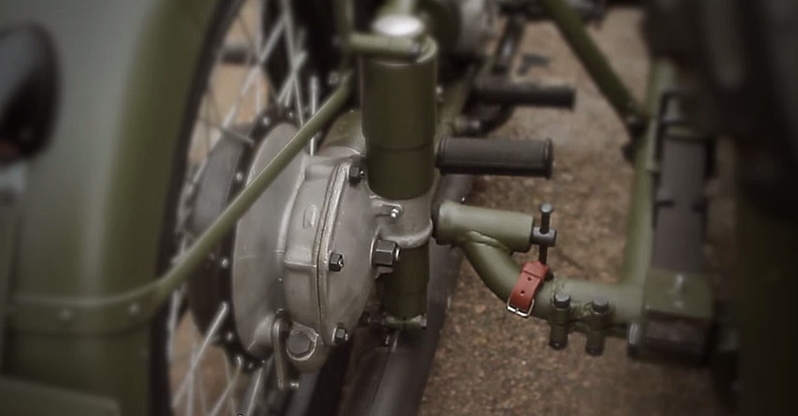 Main feature of the machines was that they had differential sidecar wheel drive, and the object of the tests was to see if such design was reasonable in practice.
Also a mass-series M-72 took part in the field tests for comparison. As a result the non-differential sidecar wheel drive was considered impractical, though the machines had not a bad off-road performance.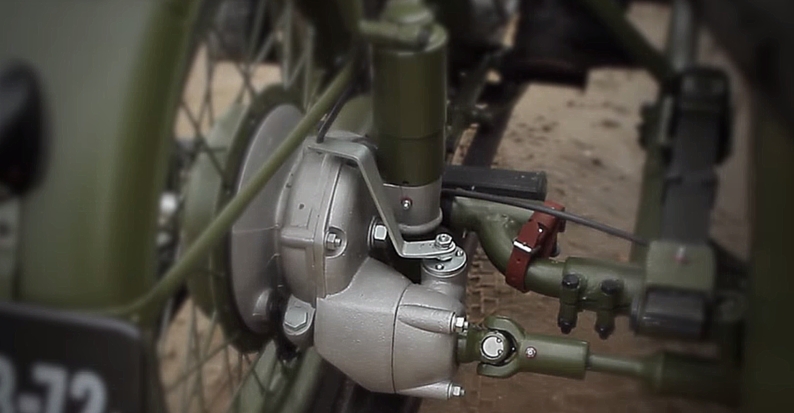 After the war the project M-73 was returned and tests of the improved machines were carried out again in the years 1947-48. None of M-73 survived till nowadays.(?)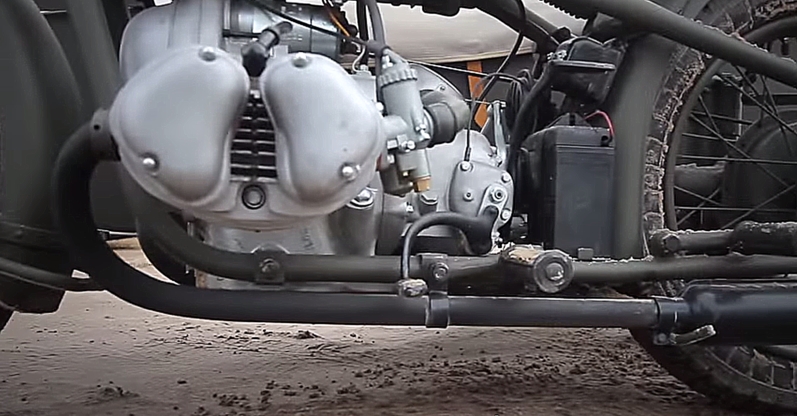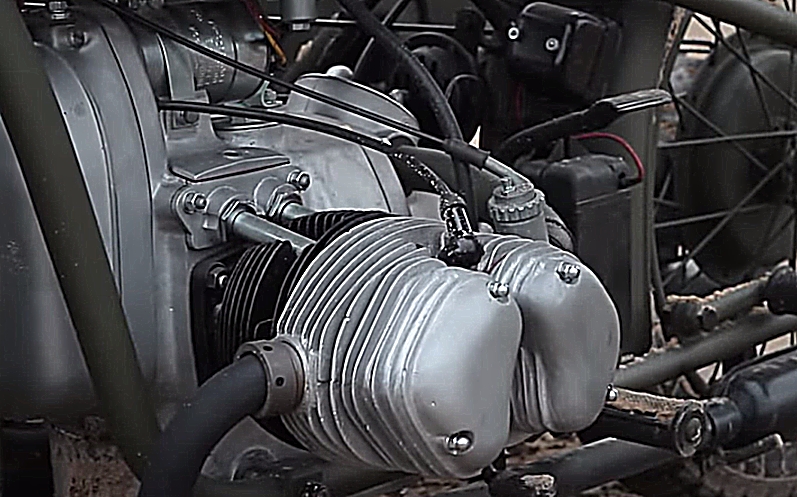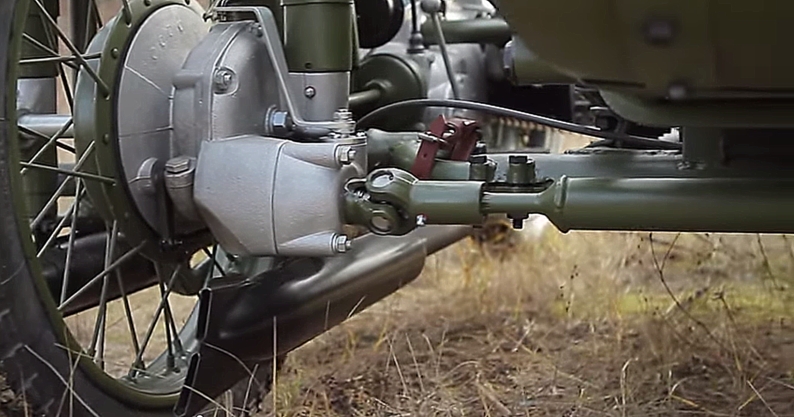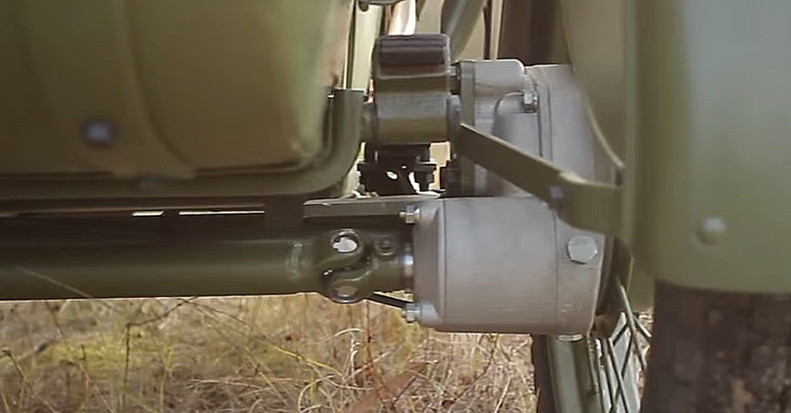 Seventy years later a team of restorers from Riga, Latvia made a copy of such motorcycle using design schemes that remained.
The motorcycles were built to order of Motorcycles Museum in the name of V. Sheyanov, Samara.
Watch this video!
Team of restorers:
Ivar Vaivod, Volodimir Seko, Aleksey Popov, Igor Sazonchik, Eric Tauninsh, Peter Knoblakh, Aldis Atholds, Andery Verdian.
Test-pilot: Normund Yakubovsky. Camera, filmmaking by Yuri Skorobogatov, music Kiril Reznik-Martov.
YouTube video posted by Jurijs Skorobogatovs
Translation of video text by Eugene Radchenko, Russia, specially for b-cozz.com
English translation Copyright © Eugene Radchenko 2015
Note the model numbers shown in the video:
MM3 M-72 – Standard M-72 army bike made at MMZ in Moscow, (and later Gorky, Irbit and Kiev)
M-73-72 – M-72 with sidecar wheel drive
M-73-75 – M-73 sidecar wheel drive with OHV M-75 engine
IMZ И7Д (I7D) prototype
The И7Д (I7D) prototype was created by IMZ and was based on M-72, it is also sometimes referred to as an M-73, but it differed in that in addition to sidecar wheel drive it also saw the introduction of speed reducer gearbox that significantly increased throughput and stability of the bike in muddy road conditions.
The I7D remained a prototype and is on display at the Irbit museum.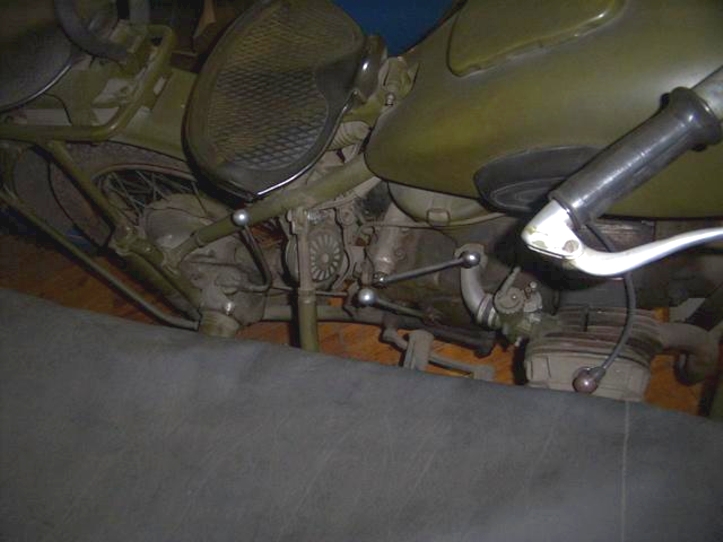 IMZ M-75 Road Racer
The M-75 engine was further developed for sports racing. Nowadays it's a very rare machine. This one was restored by Aleksey Popov. M-75 were made 1947-1951. An improved model M-75M was made 1952-1954.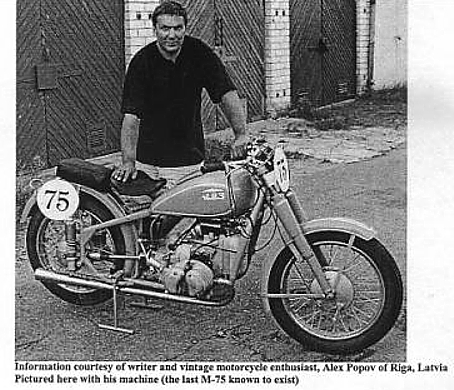 but as is usually the case, where there's one there's another… (story)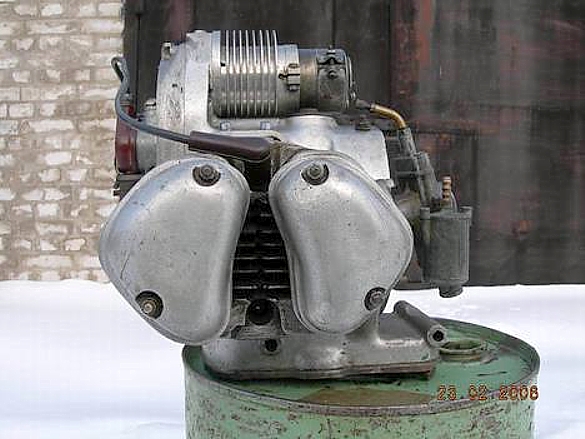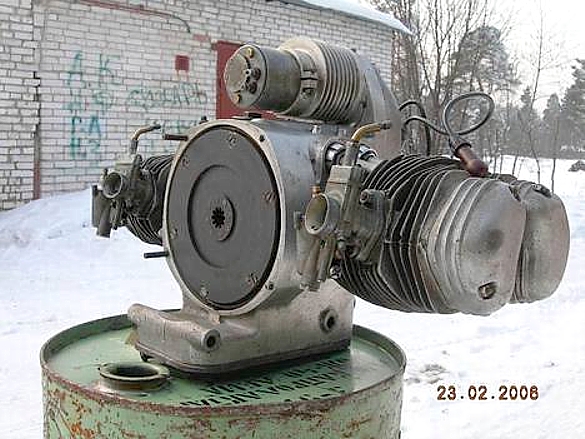 There was another Soviet-built heavy motorcycle with sidecar wheel drive, the TM3-53 of 1942, a 1000cc behemoth with frame and gearbox setup strikingly similar to that of a BMW R75. For now just a couple of photos of TMZ-53, you will find more info on it elsewhere in these pages.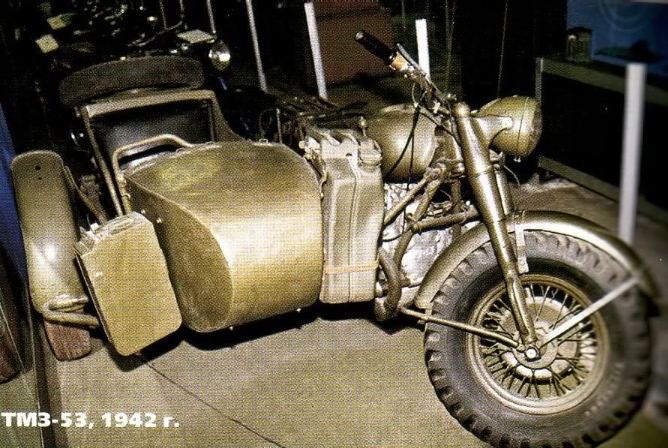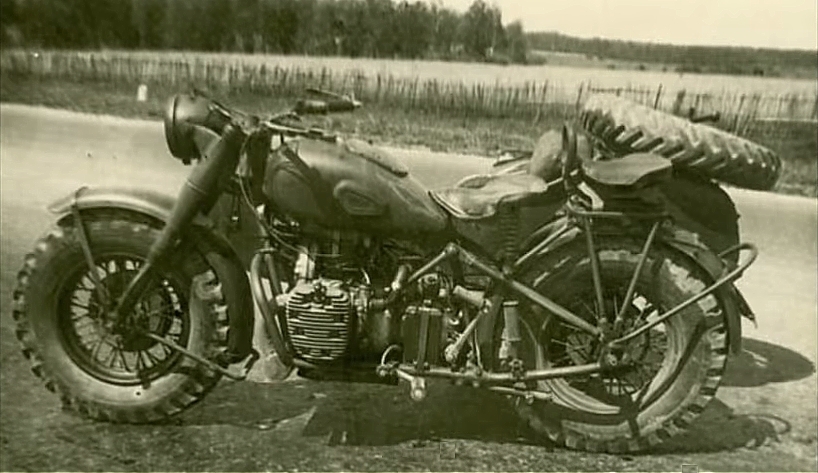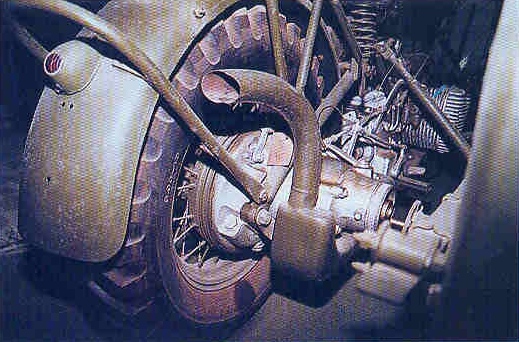 KMZ Dnepr also produced sidecar wheel drive models like the MT-12 and MT-16, though these models used a constantly engaged 70/30 power transfer ratio to the rear and sidecar wheel.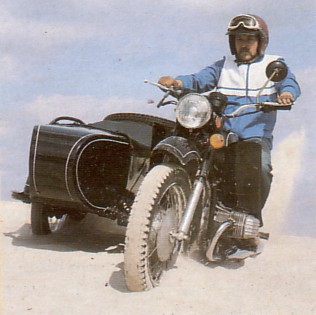 Modern Urals are available with an optional engageable 2WD for those sticky situations.
Sources of information:
Max Rodin, Aleksey Popov, Steve Wiggins, Russian Encyclopedia of Motorcycles, YouTube, B-Cozz archives