Dave's Mystery Machine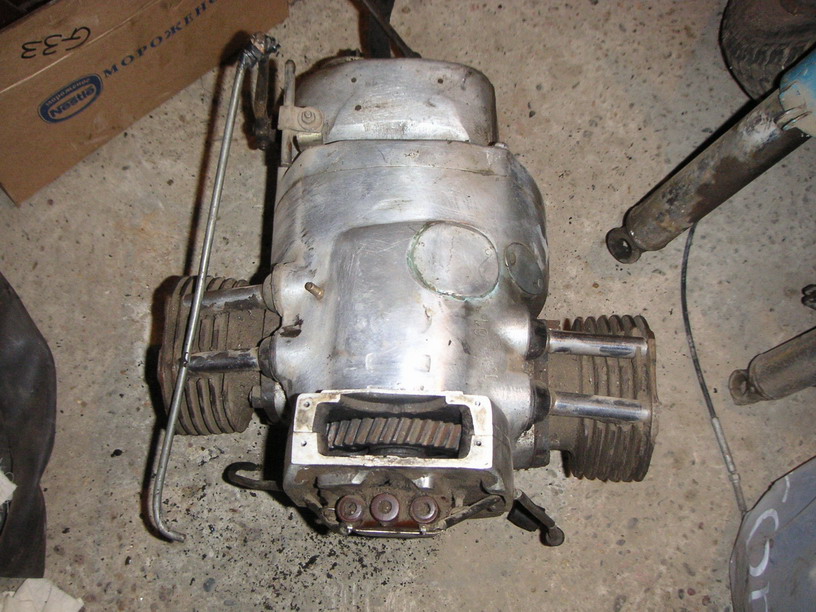 Dave sends:
Have a look at this motor I picked up! It has been sleeved down, oil pump and dip stick sealed up and a strange set up indeed. I thought it might be a M52-53 Ural motor as the bore is about 70mm and stroke 68mm. The gearbox has 3 speeds and the heads have been machined squarish shape, also strange inlet size….. any ideas? it looks to me there was a magneto attached to the front of the crank? Seems like it to me. I don't think it's a racer but maybe a boat motor or some kind of set up? Strange that's for sure. the valve springs are real light, you can push them in with your fingers. Strange thing is the inlet are small and have been reduced, see the threaded set up?

If I was going to do a race motor why make the inlet smaller? You would go bigger. Can't find any place to check the oil? Strange, also the cylinders are not like regular Ural as there the lower fin is missing (6 fins on the cylinder instead of 7 on a regular Ural. Also the bore seems to be 71mm or close to it, stroke I think is 68mm. Could it have been some factory experiment? Maybe some kind of strange craft? Strange why it has been made to about 500cc though, I would think if it was a boat motor or craft of some kind you would just leave it 650cc.

Also the sump plug is on the side of the sump directly under the dip stick area, I had a good look and it seems the sump is original and has not been welded or repositioning of the sump plug. The sump plug is real small too, I did see a number stamped above the left cylinder 61 so my guess that's the year of the original motor? If you find out something let me know. I had a look at a Ural C120 racer, hard to tell but look a bit like that motor. Don't think it's a car motor, the heads are special made, note the inlet, no bolts to hold on the carbs.

The top plate screw holes are very small and would not hold anything but a simple cover/breather. The motor has been used so I know it was a runner.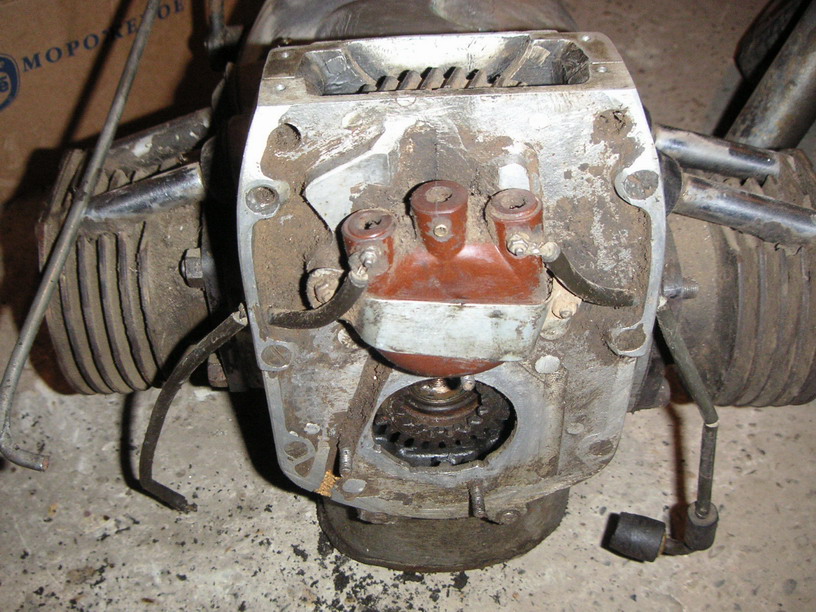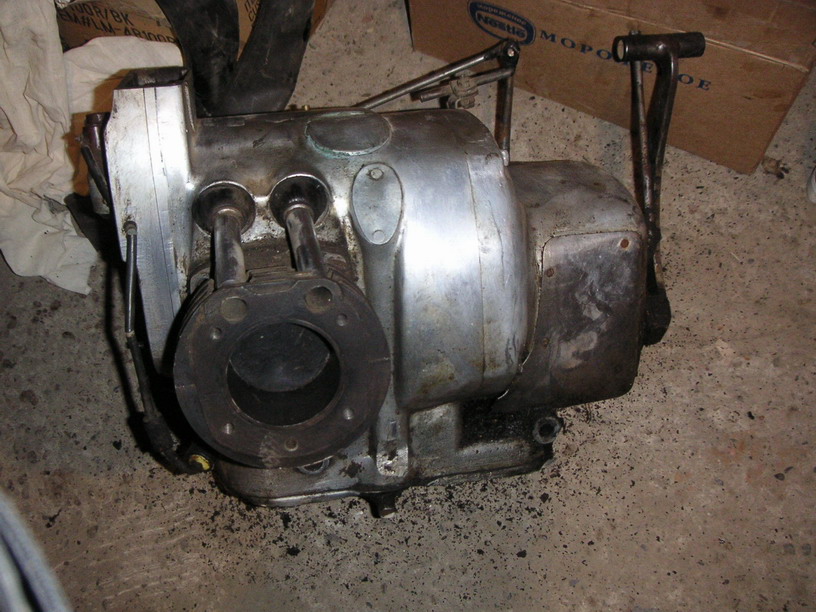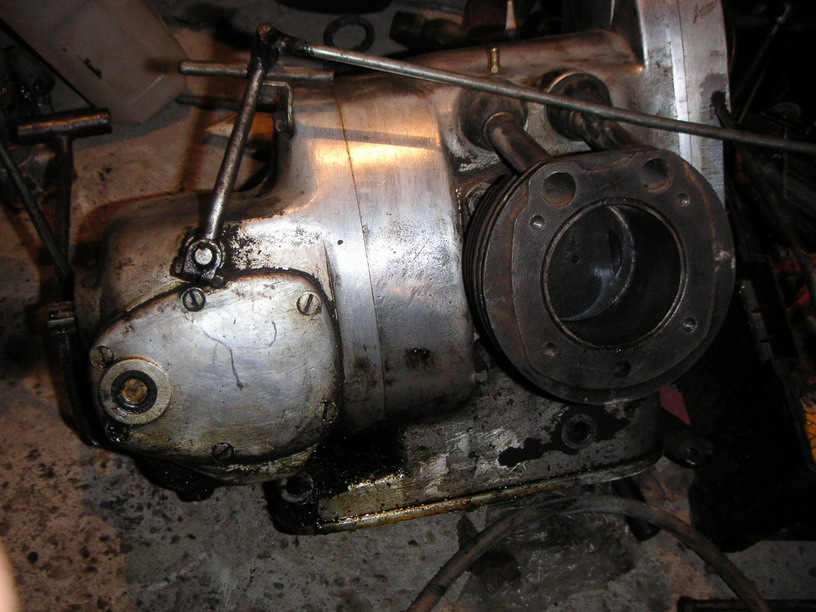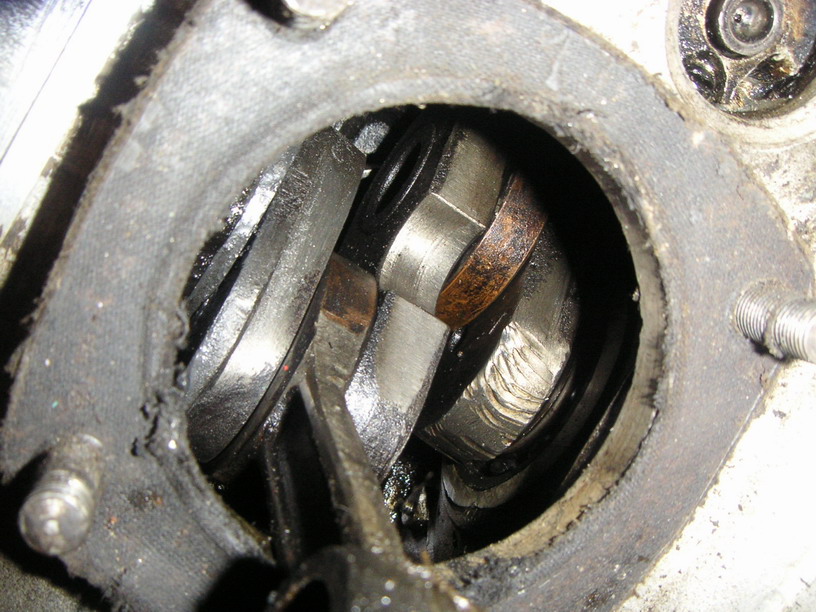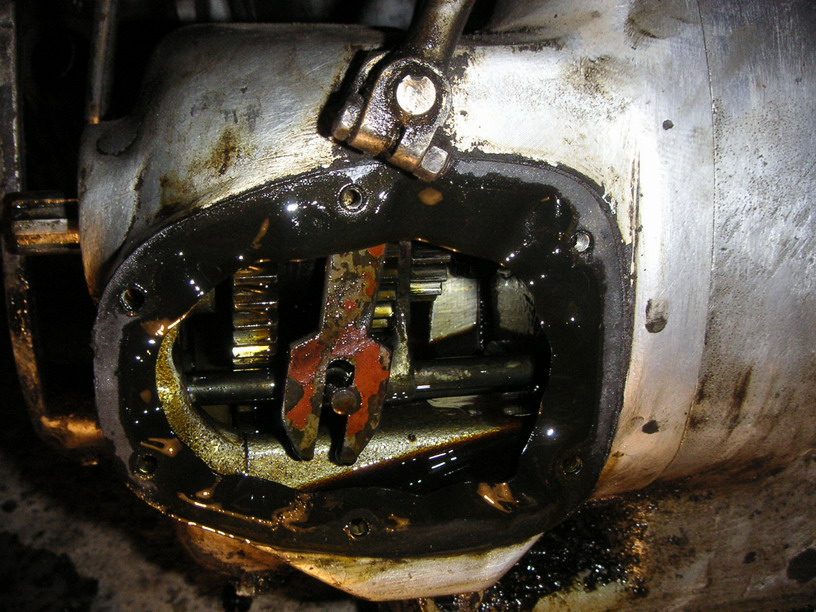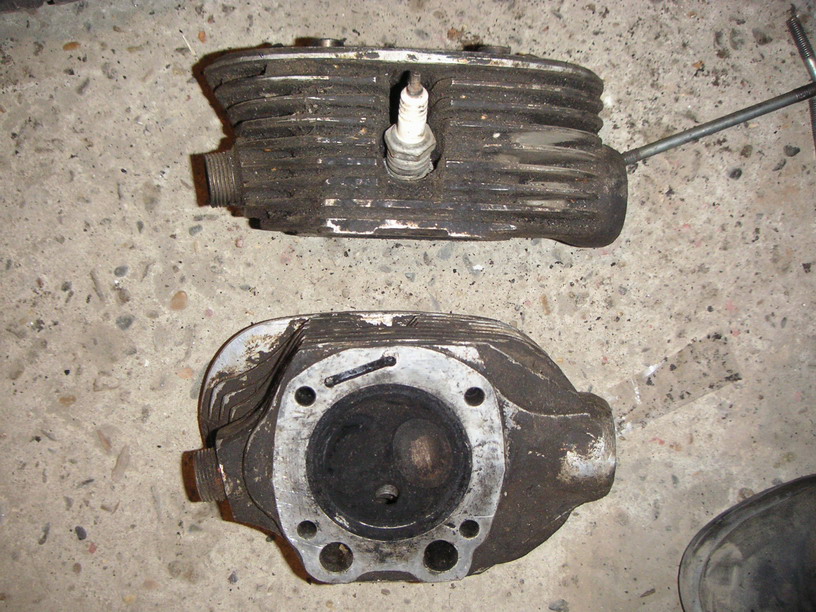 I'm certain now it's some kind of racer or speed motor? Not sure what though? The gearbox is a 3 speed, the cylinders and heads are special, not stock Ural. A 3 speed box is not exactly a speed machine, so why? The flywheel is a special lightened type with 12 or more mounting studs, the clutch is a all metal type plate with 7 plates all special racing metal type (I think there should be 8, maybe 1 is missing 🙁

The motor seems to be balanced as the clutch plates have align marks. See the crank shaft… strange, the con rods are not stock either. I took the sump off, what a sight, no oil pump and a lot of alloy has been cut out from inside. It's driving me mad, can't figure out how the motor is fed oil or to check the oil level! After looking at some old pics of BMW's, I'm starting to think if this motor was supercharged? If you look at the inlet ports you will see it has a small threaded pipe, not your regular carb fitting, makes me think there was some force or pressure there??? Why thread a inlet fitting?

I'm not too sure if this was a factory motor, but at least maybe experimental motor maybe even made by a small factory not directly connected to Ural? I don't think it was a home made job, too many special parts. I'm still trying to find out more, but maybe we will never know the truth or history? One of my ideas was it was a special sports motor made by East Germany? Just a wild guess since it came out of a East German AWO/simpson 250cc, tomorrow I will have a look at the frame it came out of. Could it be some kind of BMW????

I checked the gearbox, top gear has what I believe is 0.75:1 which means is a very fast top ratio. One revolution of the gearbox input shaft and the output shaft turns 1.25 times. I never counted the gear teeth so that ratio is a rough est. I now have the final drive, but I think it maybe not from this project? At least from the AWO the motor came from, good chance the motor was not meant for the AWO and someone had a motor to fit! Anyway the final drive is about 4.6:1 not exactly fast. More checking is needed.

-Dave
note from Peter in Sweden:

The mystery engine is so very strange. No oil pump? It almost rules out high power. With so small diameter inlets it was either very low power engine or it was supercharged. Anyway it is an interesting piece.
Best Regards,
Peter
Photos ©David Mayne 2004
(July 2015)This page has been resurrected from the old website, we know you're out there Dave! It would be good to hear if you have done anything with this mystery machine of yours.
© b-cozz.com 2017