The MACHINE from Yuri Shif
This bike was built in 2010, and is a tribute to romantics and speed enthusiasts of all generations.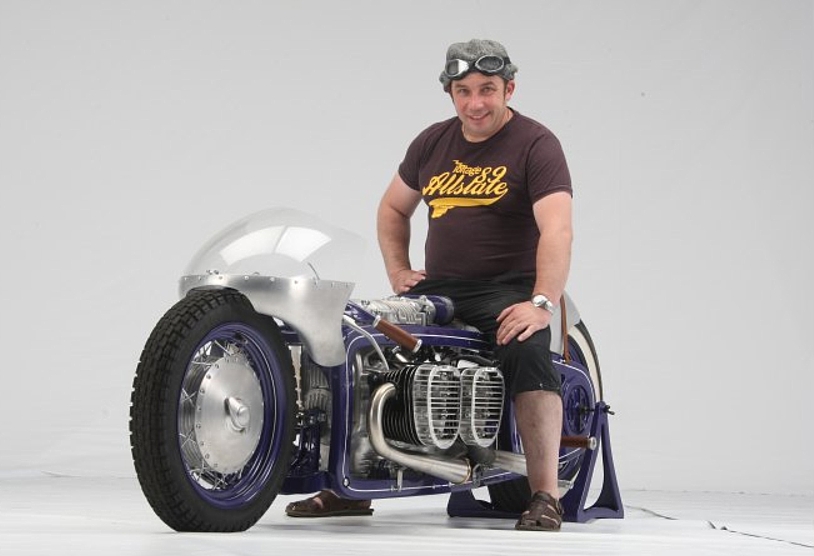 This page is just to pay a tribute to master bike builder Yuri Shif from Belarus. What a masterpiece!
He hopes to give "The Machine" a run at the Bonneville Salt Flats. Reminiscent of the Worlds Fastest Indian! (Burt Munro on a Indian Scout)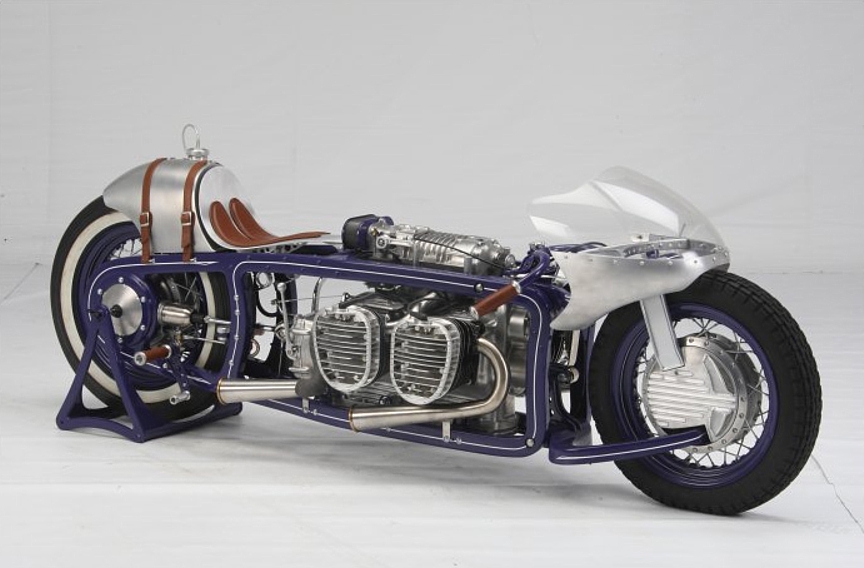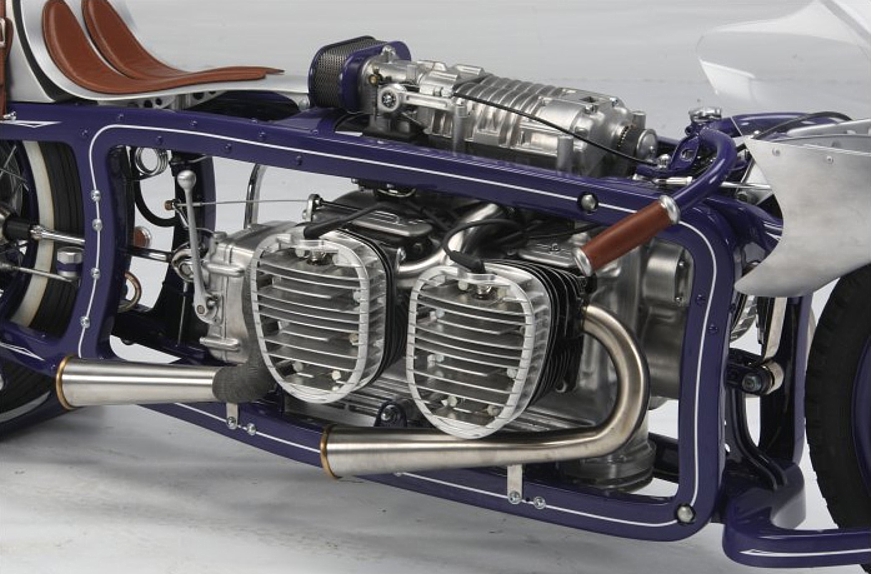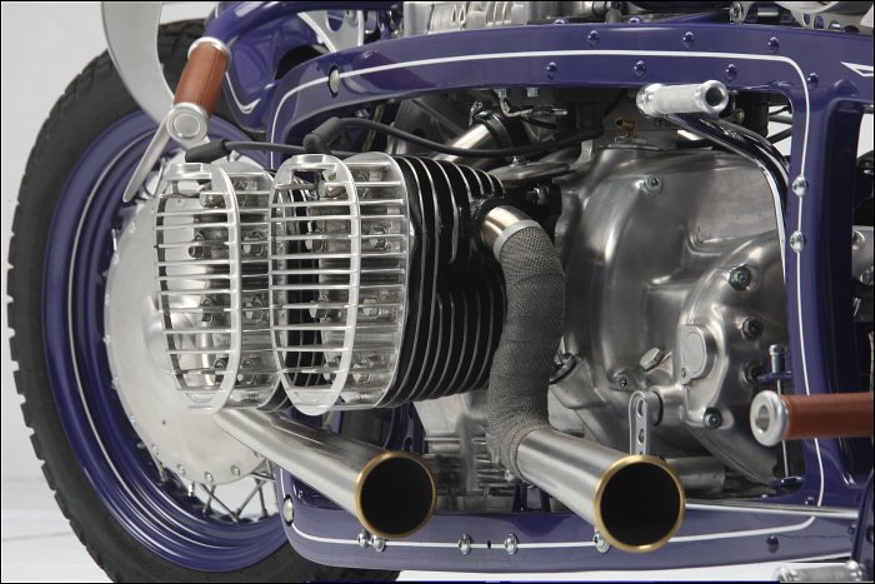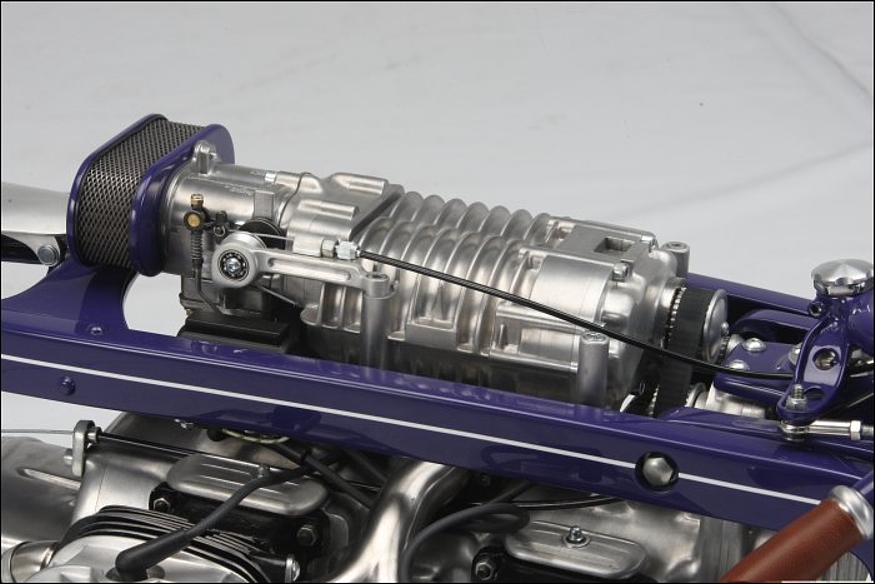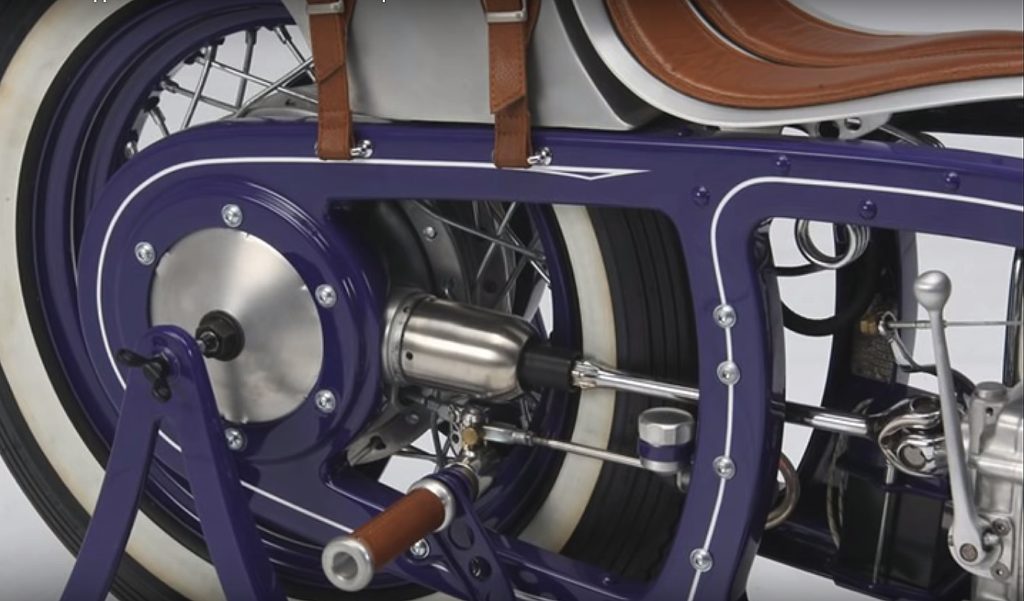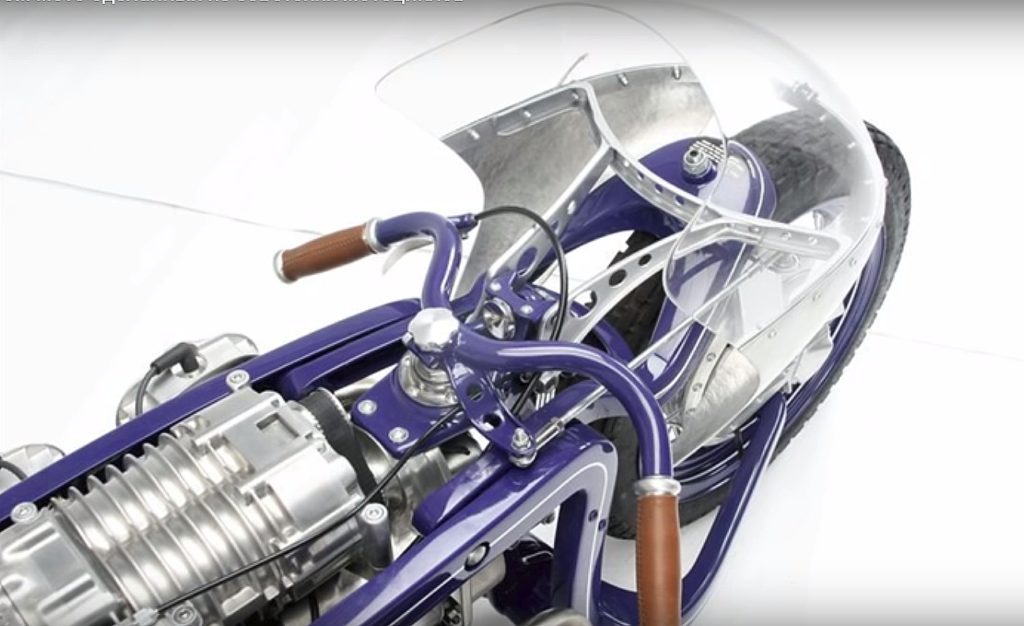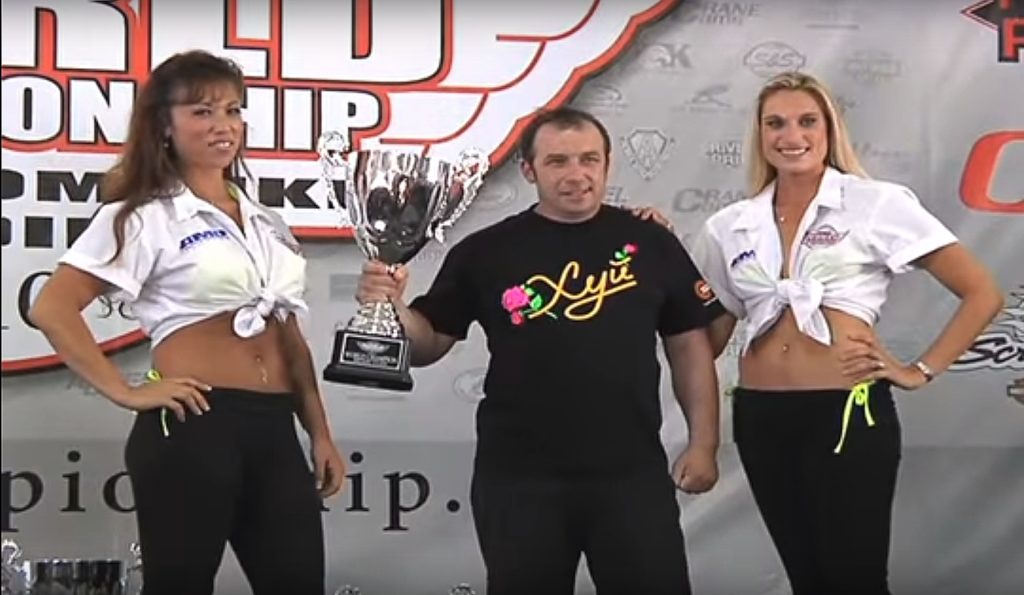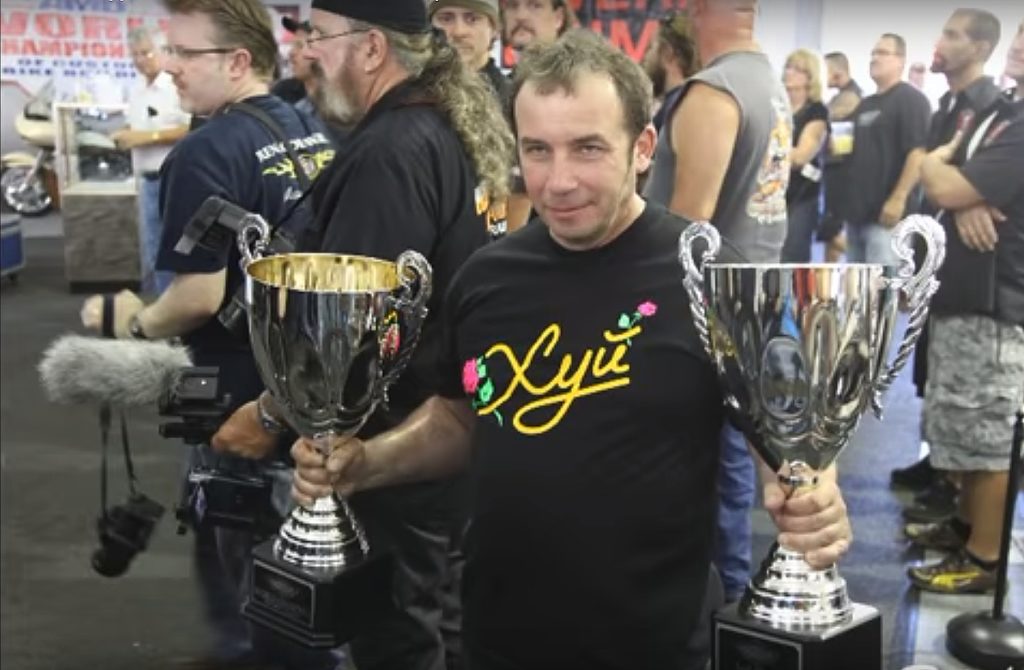 Previous comments:
Martin Hall: How FAST does it go? SV engines blow' very well and thats 1500cc of blown boxer four there, this Yuri here, he's a rocket man and I wanna see that flattie roar! A blown Austin seven special cando the ton', thats a 750cc sv four, this one is TWO 750 twin sv's, blown and they're boxers, so they'll rev well. On that video, it really sounded a goer too, I reckon maybe a ton-fifty, maybe better. Yeah you maybe right, Yuri Shif, son of Burt Monro (in spirit). Might be a flattie record? I remember a `Yuri' who was first to orbit the earth, is this one going to to it at zero altitude?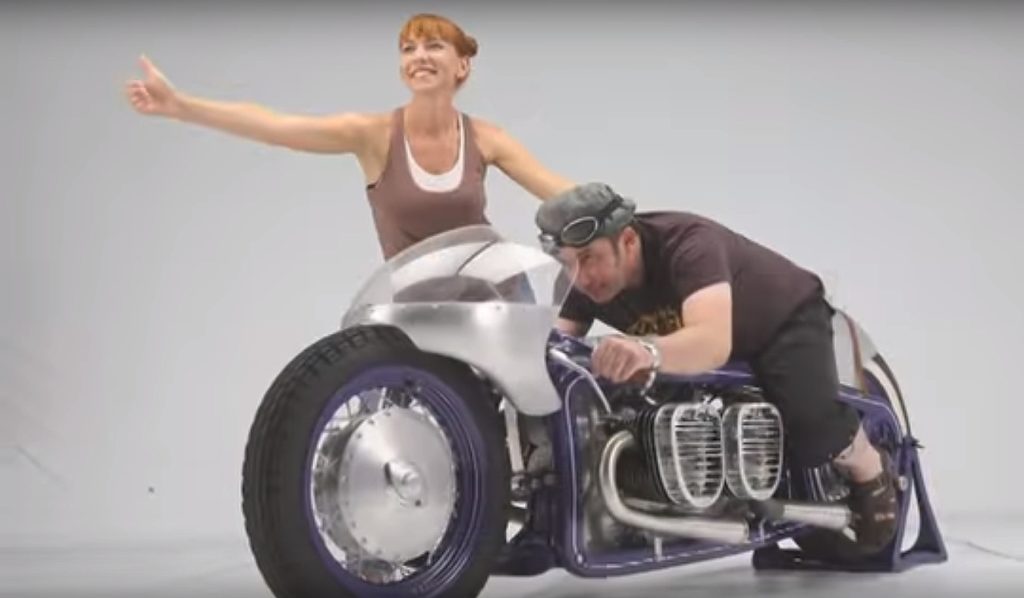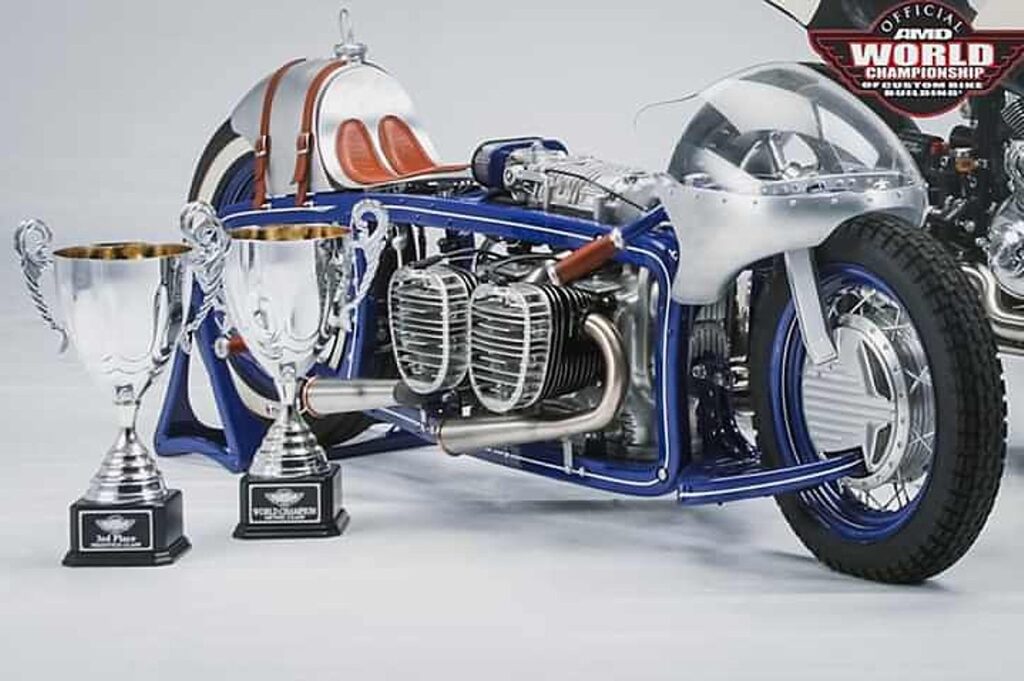 If you type Yuri Shif into YouTube you will find him! Yiru Shif Customs,
Sources:
Thanks to Eugene R for these scans from Moto Russia and Max Rodin at Motopark 2011
http://www.amdchampionship.com/bikes/2483-yuri-shif-custom-ysc-the-machine.html

First published on b-Cozz 22 January 2011. Page retrieved and resurrected from the archives by JD.