This list of motorcycle factories in the former USSR has been restored from our former website. Special thanks to Steve Wiggins for forming the basis of this page and for his contributions. We've added some extra photos and information where possible.
Leningrad and Serpukhov concerns have been grouped together so you can see their relevance to each other over time. The factories are listed mainly in the order they first produced a motorcycle, along with details of the war evacuations. There are still quite a few unknowns. Anyway, the reading of all this might give you a snapshot of the bigger picture.
Here goes: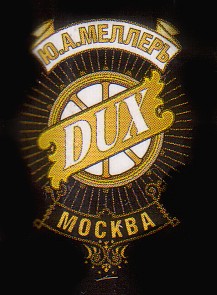 Dux/Soyuz ("Union") Moscow
The Dux factory in Moscow was owned by Yuri A. Meller and focused primarilly on aircraft designs. For the motorcycles parts were sourced from British BSA company and Moto-Reve from Switzerland carrying the name of the last on its fuel tank. Also known as "Dooks" or "Duks".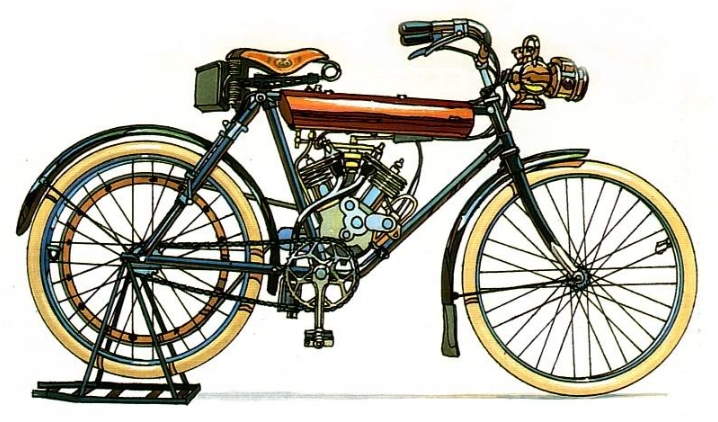 1912 Dux made in Moscow. 294cc, 2.5hp, 60 km/h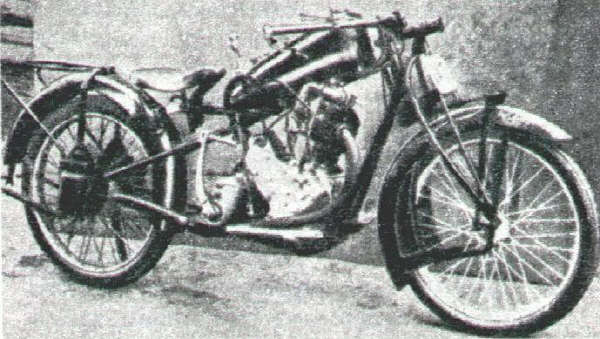 In 1924 a group of designers developed the first soley Soviet-made motorcycle, the Soyuz. Built in 1925, the Soyuz was designed by four engineers at the Dux plant in Moscow: E. Gropius, P. Lvov, A. Sedelnikov, and I.Uspensky. The planning stage began in February 1924 and assembly was completed on the eve of 1925. The new machine was tested the same year.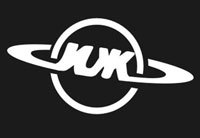 Ижевский Mашиностроительный Завод – Izhevsk Machinebuilding Plant
(Izhstalzavod) (Motorcycles: 1928 – 2009). The Izh was founded in 1807 at the decree of Tsar Nicholas 1. it is famous for it's brand of motorcycles but more well-known for it's production of Kalashnikov assault rifles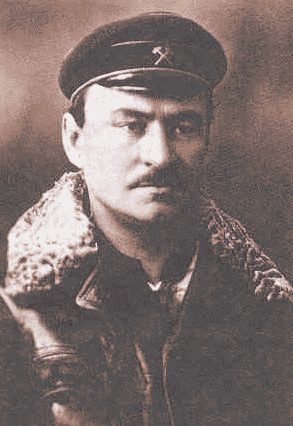 designer/engineer Pyotr Vladimirovich Mozharov
Production of motorcycles in Izhevsk appeared thanks to Peter Vladimirovich Mozharov, genius talented engineer and avid motorcyclist. Mozharov actually became the organizer serial production motorcycle in the USSR. He died at a health resort aged 46.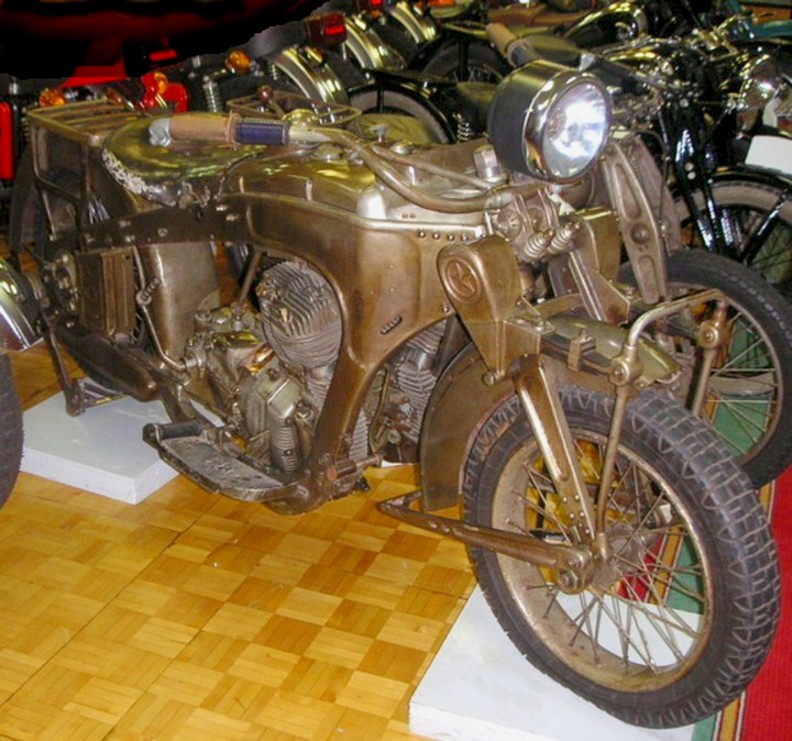 Izh-1 in the factory museum. Photo ©David Mayne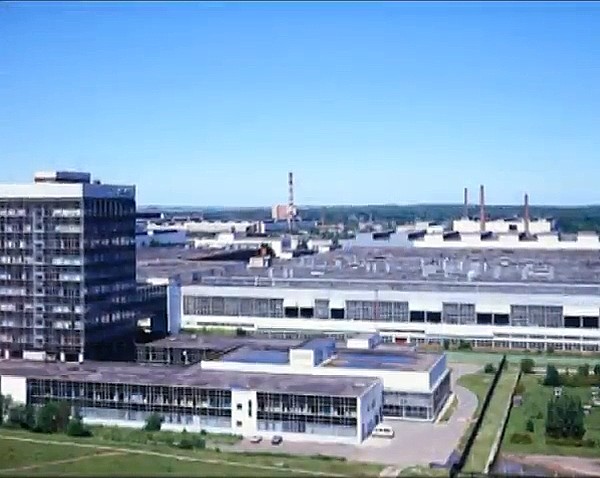 Overview of the Izh plant.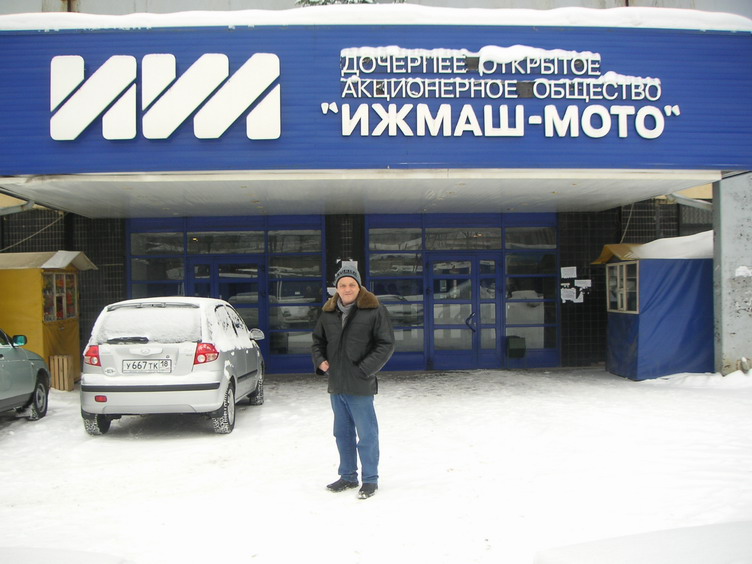 Entrance to the IZH Moto factory. Photo ©David Mayne 2004 Hi Dave!
Motorcycle production has ceased or is in limited capacity. As of 13 August, 2013 Izhmash and Izhevsk Mechanical Plant have been merged and formally renamed "Kalashnikov Concern".
Upwards of 11 million motorcycles were produced by the IZH. Factory website says 12 million.
Красный Октябрь – Red October
The history of the Leningrad motorcycle factory "Red October" began in 1929. Chief designer Pyotr Mozharov and a group of engineers were transferred from Izhevsk to the new steel plant. The main task set before the engineers was to prepare for the production of a copy of a German motorcycle DKW Luxus 300 two-stroke 293 cc engine, 8 hp.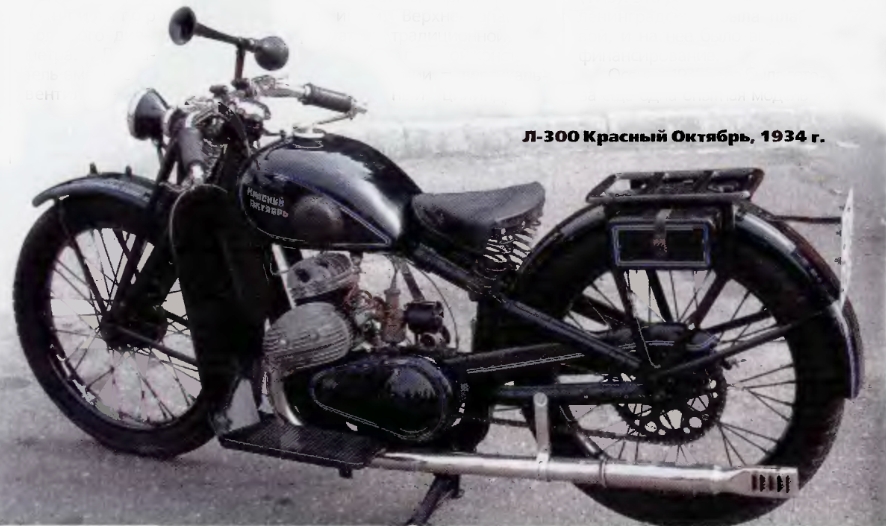 Л – Ленинград
L – Leningrad
ЛМЗ – Ленинградский мотоциклетный завод
LMZ – Leningrad Motorcycle Factory
After transition setup to produce M-72 motorcycles the evacuation of LMZ occurred in 1941 to Gorky.
In 1956 the D-4 50cc velomotor meant that anyone with a road bicycle could turn it into a motorized vehicle.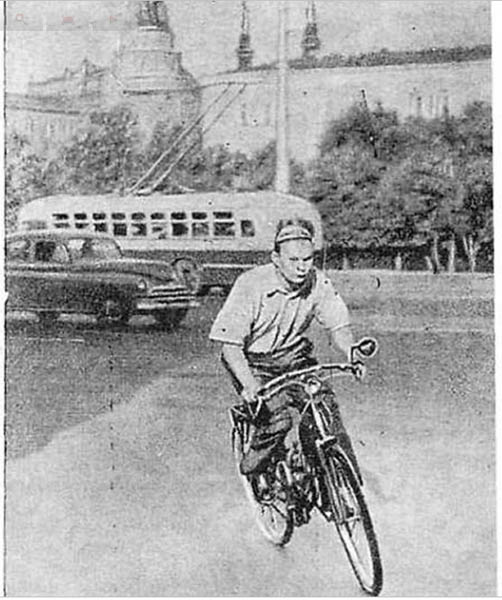 Тремасс – Трест массового машиностроения
Tremass – Trust of Mass-series Machine building, Leningrad
see http://b-cozz.com/the-leningrad-years
ХМЗ – Харьковский мотоциклетный завод
KhMZ – Kharkov Motorcycle Factory (1930-1933)
In 1930 Kharkov automobile making plant was renamed Kharkov Motorcycle Plant (rus. ХМЗ, eng. KhMZ) started developing a single cylinder motorcycle supposed to be used first of all in the Red Army.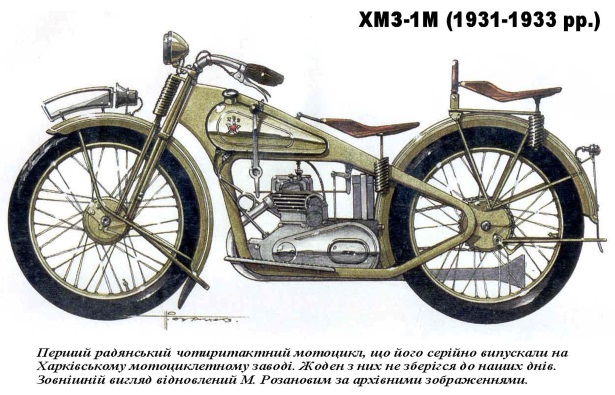 translation: First in-line four-stroke motorcycle made at Kharkov motorcycle factory. None of them survived to these days. Outer look was restored with help of M. Rozanov and archive pictures.
Mass production of model KhMZ-1M (rus. ХМЗ-1М) was started the following year. The machine had a welded duplex (double tube) frame and a short lever front fork of "Harley-Davidson" type. A single cylinder, sidevalve engine (350cc, 8 hp) also took after "H-D." The engine was coupled with a separately housed 3-speed gearbox. The factory developed heavier (bigger capacity) motorcycles too, but after around 300 pieces were made by KhMZ in 3 years, production was ordered to be stopped. All projects were sent to Taganrog tools factory, TIZ (rus. ТИЗ), but were never used as TIZ had one of BSA motorcycles as its prototype machine.
ПМЗ – Подольский механический завод
PMZ – Podolsk Mechanical Plant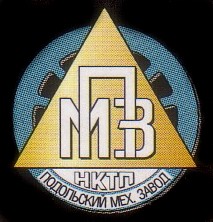 In 1900 the American company "Singer", engaged in sewing machine manufacture purchased 30 acres of land in Podolsk, and built its first plant in Russia. In Soviet times the plant was renamed Podolsk Mechanical Plant. From 1933-1939 the plant became well known manufacturer of the PMZ A-750 heavy motorcycle.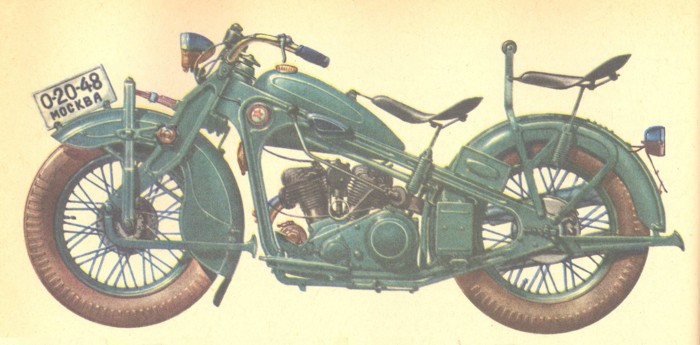 PMZ-A-750
Today PMZ continues as a large scale metallurgical and industrial supplier.
НАТИ – Научно-исследовательский автотракторный институт
NATI – Scientific Research Auto/Tractor Institute
This centre had connections to the PMZ A-750. These were referred to as NATI A-750.
ТИЗ – Таганрогский инструментальный завод № 65 имени Сталина
TIZ – Taganrog Toolmaker Factory Number 65 in the name of Stalin
In 1935 preparations began to produce AM-600. TIZ-AM-600 produced by TIZ from 1936 to 1939. In 1939 improved versions TIZ-2 and variants continued. The factory in Taganrog assembled nearly 300 motorcycles in a month. According to order of Committee of Peoples Commissars of the USSR and Central committee of all-union communist party no. 456-189ss, 4 march 1941, TIZ factory was to assemble a new model M-72 together with TIZ AM-600. Production plan for 1941 stated 1500 pieces to be assembled, but due to emergency evacuation of the factory it was left undone. In October 1941 the factory was moved to TMZ -Tyumen.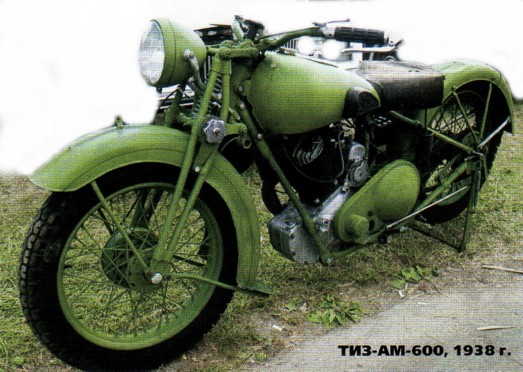 МЗ – Тюменский мотоциклетный завод
TMZ – Tyumen Motorcycle Factory
In October 1941 the TIZ – Taganrog factory was moved to Tyumen on former brewery plant site. At this plant, after no successful attempts to replace the production of TIZ-AM-600 to M-72, an attempt was made ​​to restore pre-war production TIZ-AM-600 using exported from Tarangog some in reserve spare parts 30 TIZ AM-600 motorcycles were assembled by September 1942. Until November 1943, it was made ​​614 motorcycles, then stock parts dried up. In 1943, all the equipment and personnel were transferred to Gorky.
There was one Tyumen masterpiece, "brightest in the history of the development of the domestic USSR model" was the TMZ-53, developed in 1942 by the factory staff.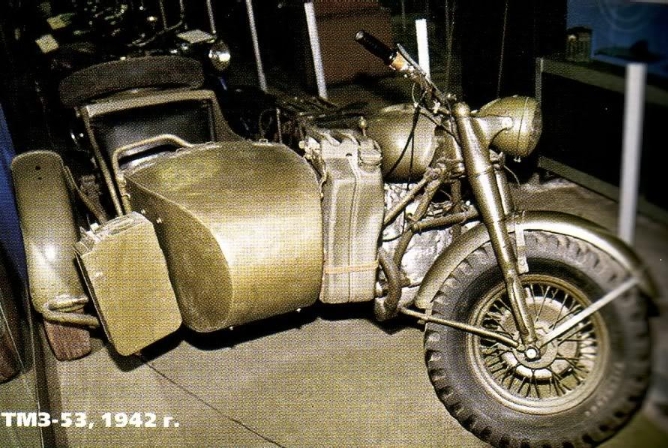 TMZ-53 had a sidecar wheel drive, 1000cc engine crankcase based M-72, the transmission had reverse gear and sidecar differential could be locked. TMZ-53 proved well in tests, but because the plant was redesigned and changed the nature of war, production of this model was not considered necessary. The TMZ-53 had an (almost?) identical frame to that of the BMW R-75 and had other similarities, perhaps from captured or copied examples.
СМЗ – Серпуховский мотоциклетный завод
SMZ – Serpukhov Motorcycle Factory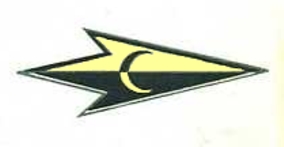 Serpukhov "C" ("S") can be referred to experimental division and also to racing bikes and Kremlin eskort
The history of Serpukhov Motoplant (SMZ) began in 1939, it was organized on the territory of the former NKVD labor colony for juvenile offenders. Birthday of the plant is considered to be July 7, 1939 – the day of two orders: Commissar of General Engineering and Chief Glavmotoveloproma the establishment of a plant to produce small-displacement motorcycles. In 1940 the plant produced the first batch of light motorcycles ML-3.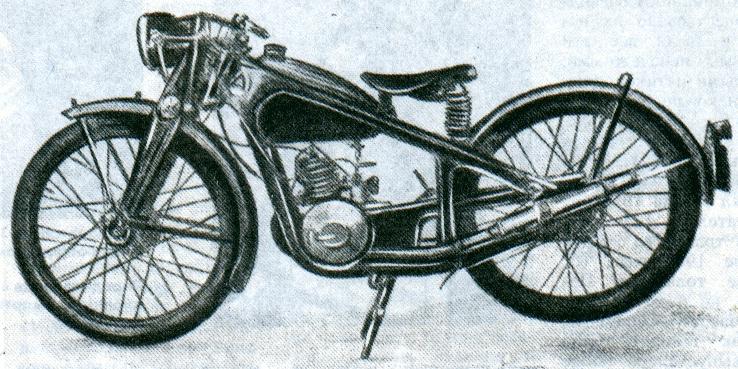 1940 SMZ ML-3 123cc
During the Great Patriotic War, the factory was organized to the repair of (war) trophy motorcycles for the war effort. Later, in the early 1950′s began reorienting production to sidecars for disabled war, labor and childhood. For all time of production until 1995 produced more than 500,000 sidecars. The factory also produced children's bikes, trailers for cars, shock absorbers for heavy motorcycles.
In 1952 the facilities for the manufacture of the K-1B and K-1V were transferred from KMZ to Serpukhov Motozavod.
ВКБ – Ведущее конструкторское бюро
VKB – Lead (Main) Design Studio (First forerunner of VNIIMotoprom)
Created in 1942 during the war years, Serpukhov was created as the Leading Design Bureau (PSC) to examine and repair of motorcycles, as well as assembly supplied for the needs of the army of American "Harley-Davidson" and "Indian" motorcycles supplied to the Soviet Union.
ЦКЭБ – Центральное конструкторское экспериметальное бюро
TsKEB – Central Design-Experimental Studio (Second forerunner of VNIIMotoprom)
After the war, based in 1946 was reorganized into the WKB Central Experimental Design Bureau (TSKEB)
ВНИИМотопром – Всесоюзный научно-исследовательский институт мотоциклетной
промышленности
VNIIMotoprom – All-Union Scientific Research Institute of the motorcycle industry – also known as the Serpukhov Institute.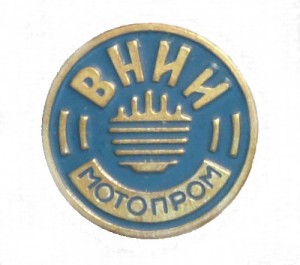 All-Union Scientific Research Institute of motorcycles and internal combustion engines (VNIIMotoprom), where knew any Soviet motorcyclist. Institute engaged in the development and creation of technology for cars and moto sports, experimental engines, independent power supply for the national economy and defense industry. In the 1990s. the Research Institute, due to reduced orders, was reorganized into OJSC "MOTOPROM."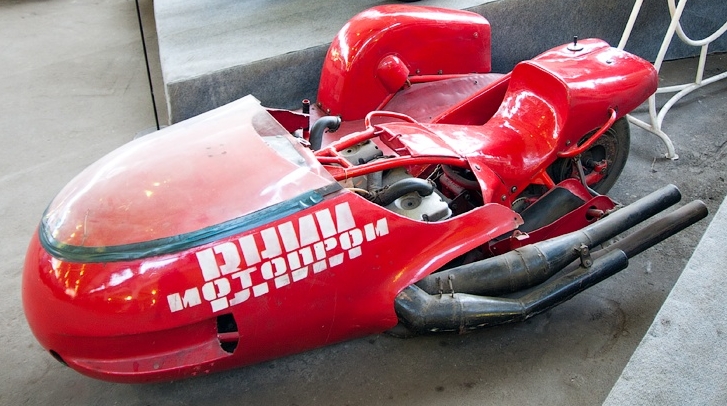 Experimental VNIIMotoprom vehicle.


ОАО«моtоnpom»
JSC "Motoprom" – The Joint Stock Company formed from VNIIMotoprom in 1992.
ММЗ – Московский мотоциклетный завод
MMZ – Moscow Motorcycle Factory

In 1941 preliminary batch of M-72 motorcycles was built at MMZ, 1753 motorcycles prior to evacuation from Moscow. Originally M-72 factories were to be located in Moscow, Leningrad (nowadays St. Petersburg) and Kharkov but due to the approach of German troops, the Moscow facilities were moved to Irbit and the Leningrad and Kharkov facilities to GMZ in Gorky (nowadays Nizhny Novgorod).
In 1946 the Moscow plant was re-established to manufacture the M-1A Moskva, (the DKW RT 125 taken as war reparations). In 1951 the plant was relocated to Motovelo in Minsk, Belarus.
ИМЗ – Ирбитский мотоциклетный завод (ИМЗ, Ирбит, Урал)
IMZ – Irbit Motorcycle Factory (IMZ, Irbit, Ural)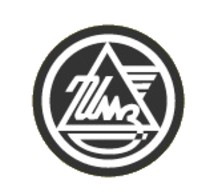 by Alexander Bulanov: "It was on 17th November 1941 when the first train with Moscow motorcycle plant arrived to Irbit and since that date the town has changed its destiny for motorcycles and motorsport. 25th October 1942 the first batch of IMZ M72 sent to the front".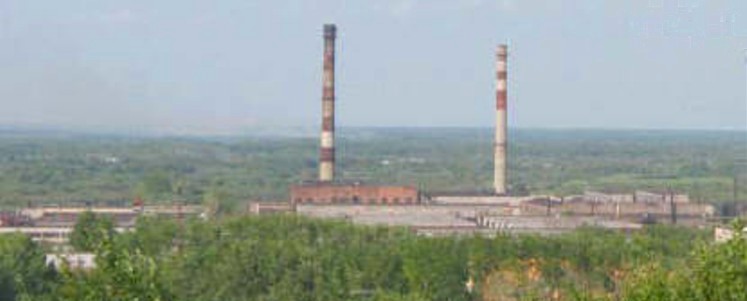 View of IMZ plant from a distance.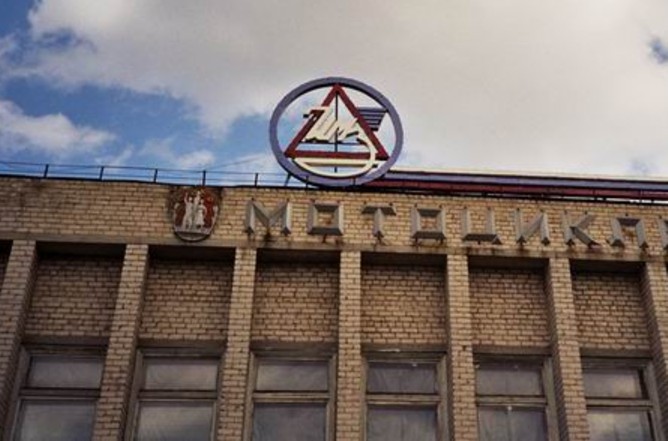 Overview of IMZ-Ural factory.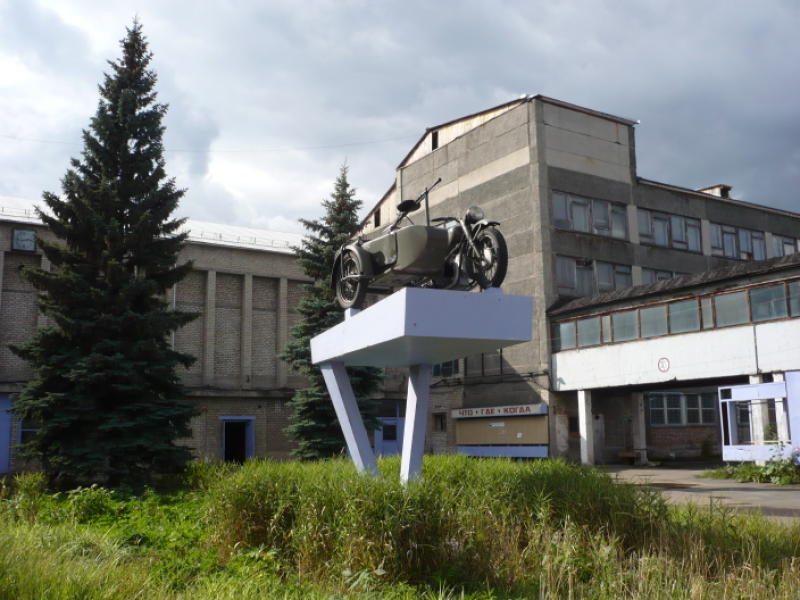 Famous pedestal with M-72 and sidecar at IMZ.

In the very early days M-72 engines were assembled at the old motor factory and then carted (yes by horse and cart) across town to the main plant.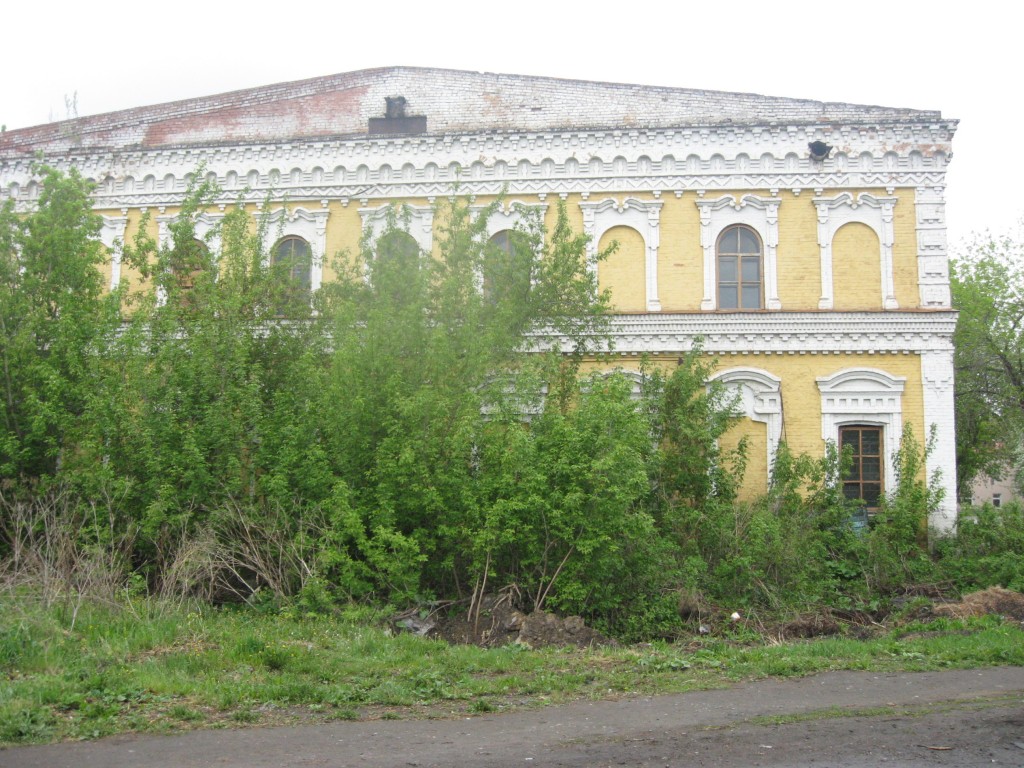 The old motor factory in Irbit in 2010. photo ©Steve Wiggins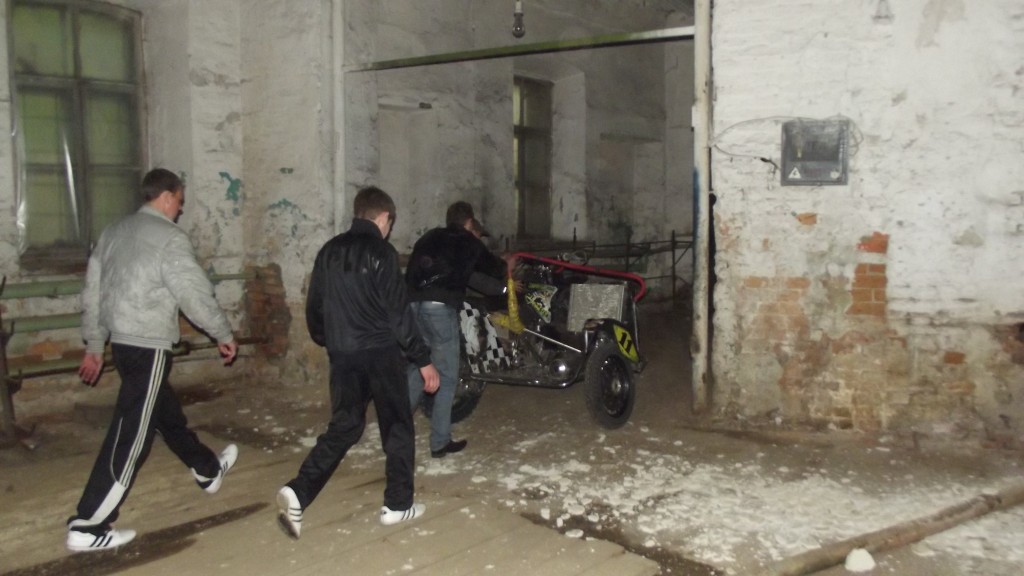 The old motor factory in Irbit is considered sacred ground by moto enthusiasts and is used for special events and exhibitions. Photo ©Steve Wiggins