Project "Tonja"
This is the story about reviving, rebuilding, or better to say putting an M72 together from scratch ! I'd bought a frame of a 1961 M72, years ago, recently, 2019, I could swap it for a frame from a 1954 M72 That year I was born, I like the thought of having a bike as old as me. 🙂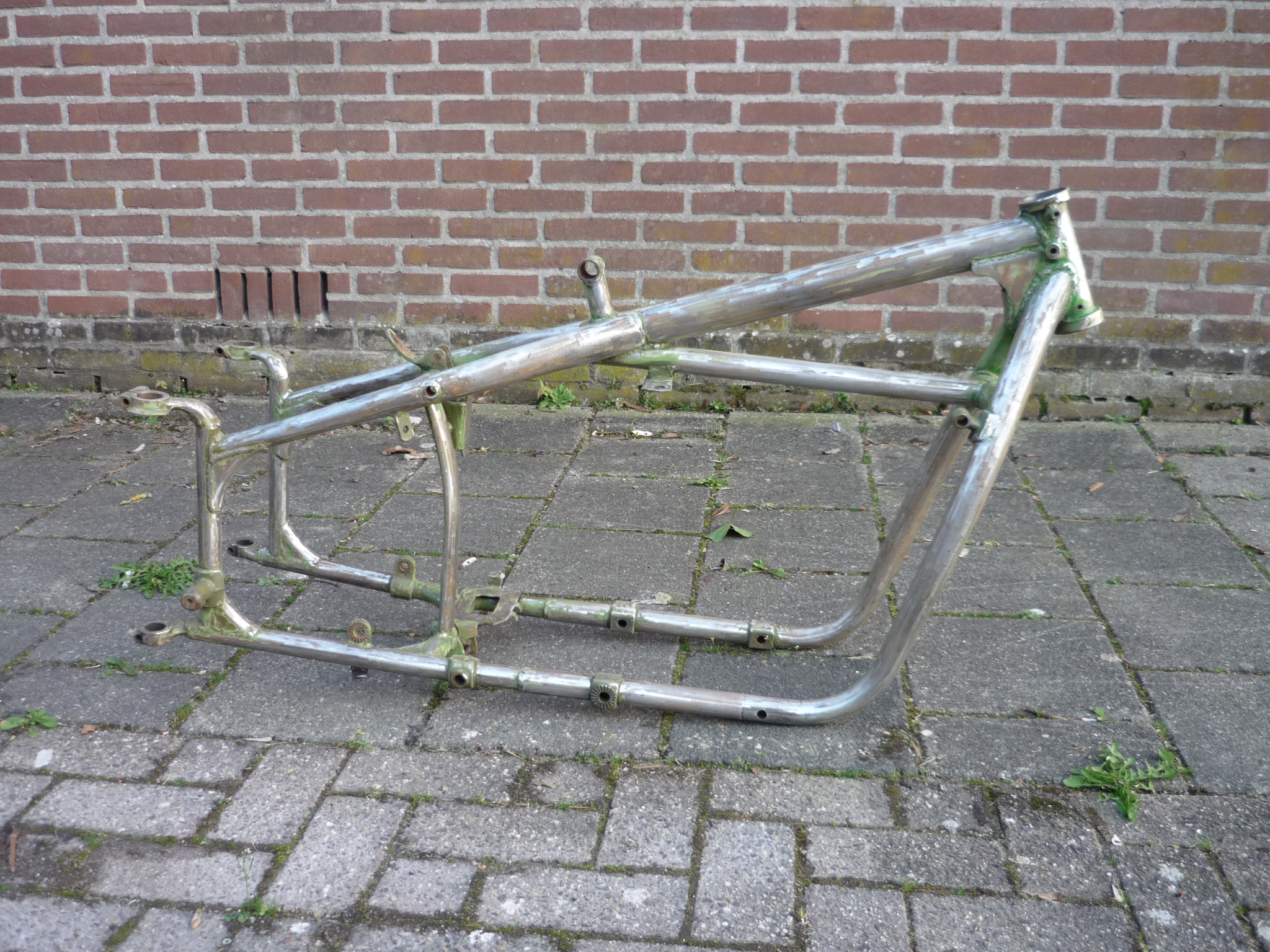 I'd had some parts lying around, leftovers from earlier projects, a refurbished spare engine, so it made sense to put it all together as an bike.
Earlier projects

Also bought a sidecar to go with it, I was able to get me an old type! I already had an M72 later type. Seems there was a version before this old type. See text underneath.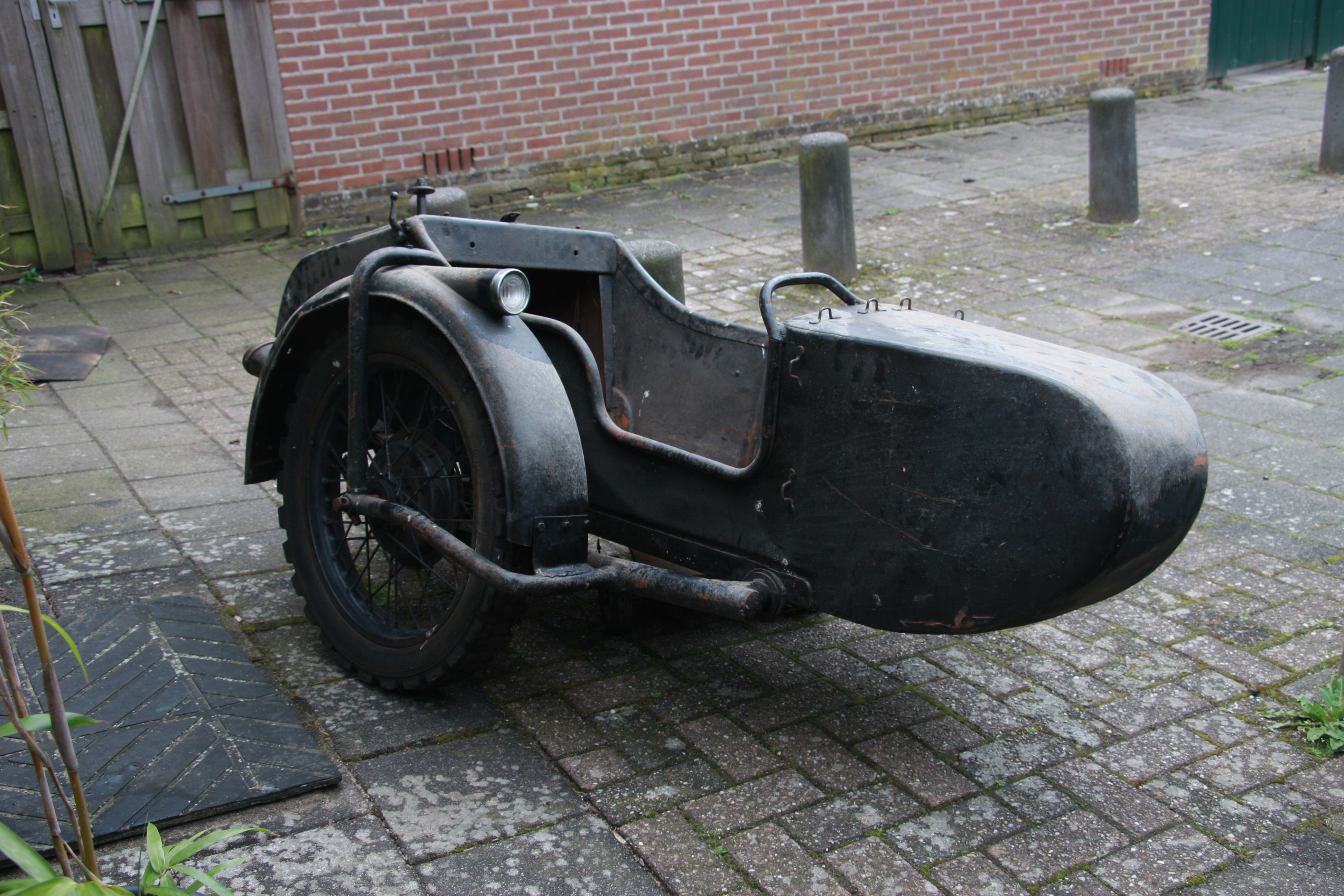 The second one is this one, the later type was the one with torsion bar.
"First sidecar frame doesn't have a pipe over the mudguard so the axle is fixed only at one side.
It was probably too weak for russian conditions at war".
info from Leszek,Oldtimergarage
The plan is to paint it in army colour and keep it as much as possible " original" 🙂
Original:
1. the earliest form of something, from which copies may be made.
2. an eccentric or unusual thing.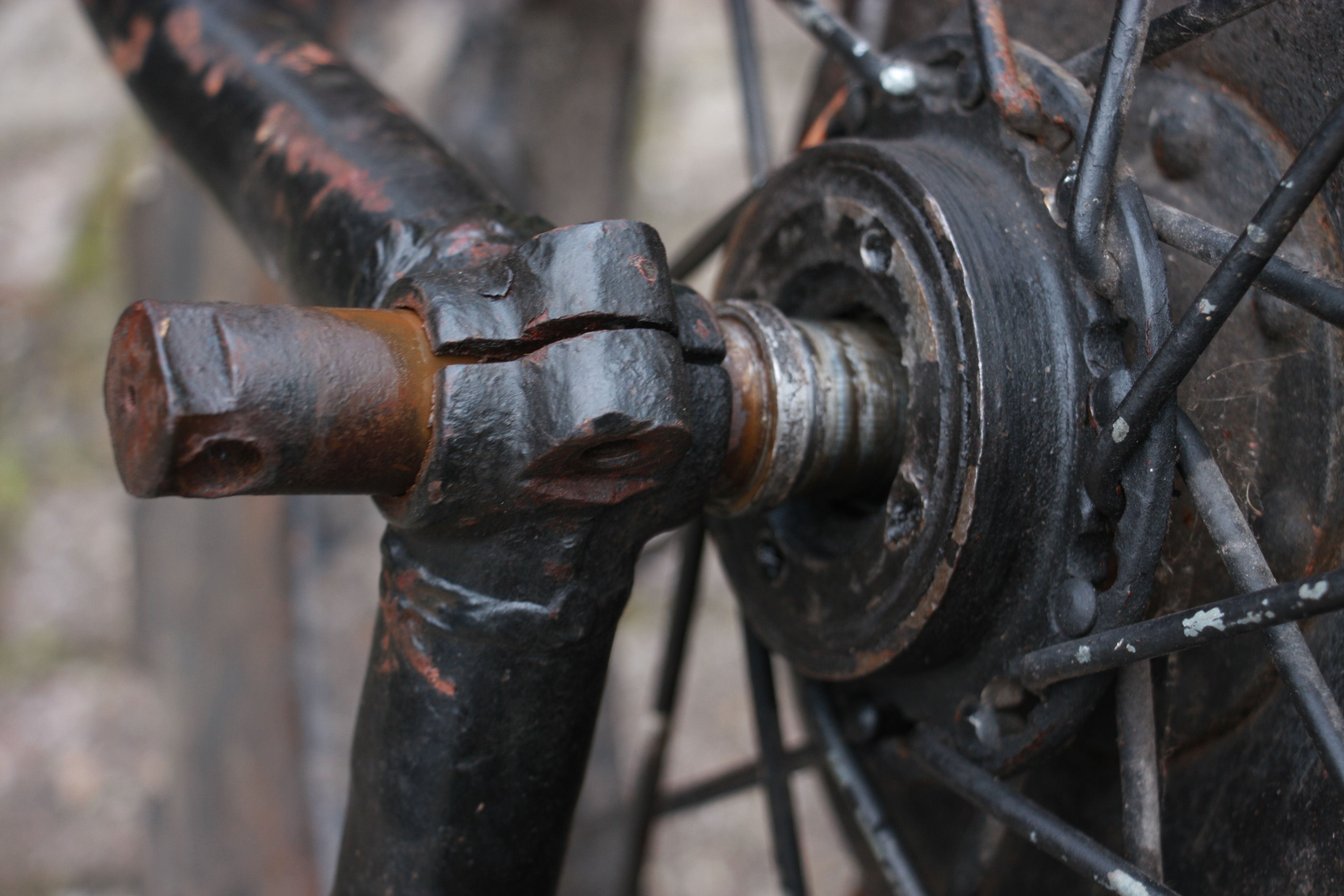 Axle is stuck in some way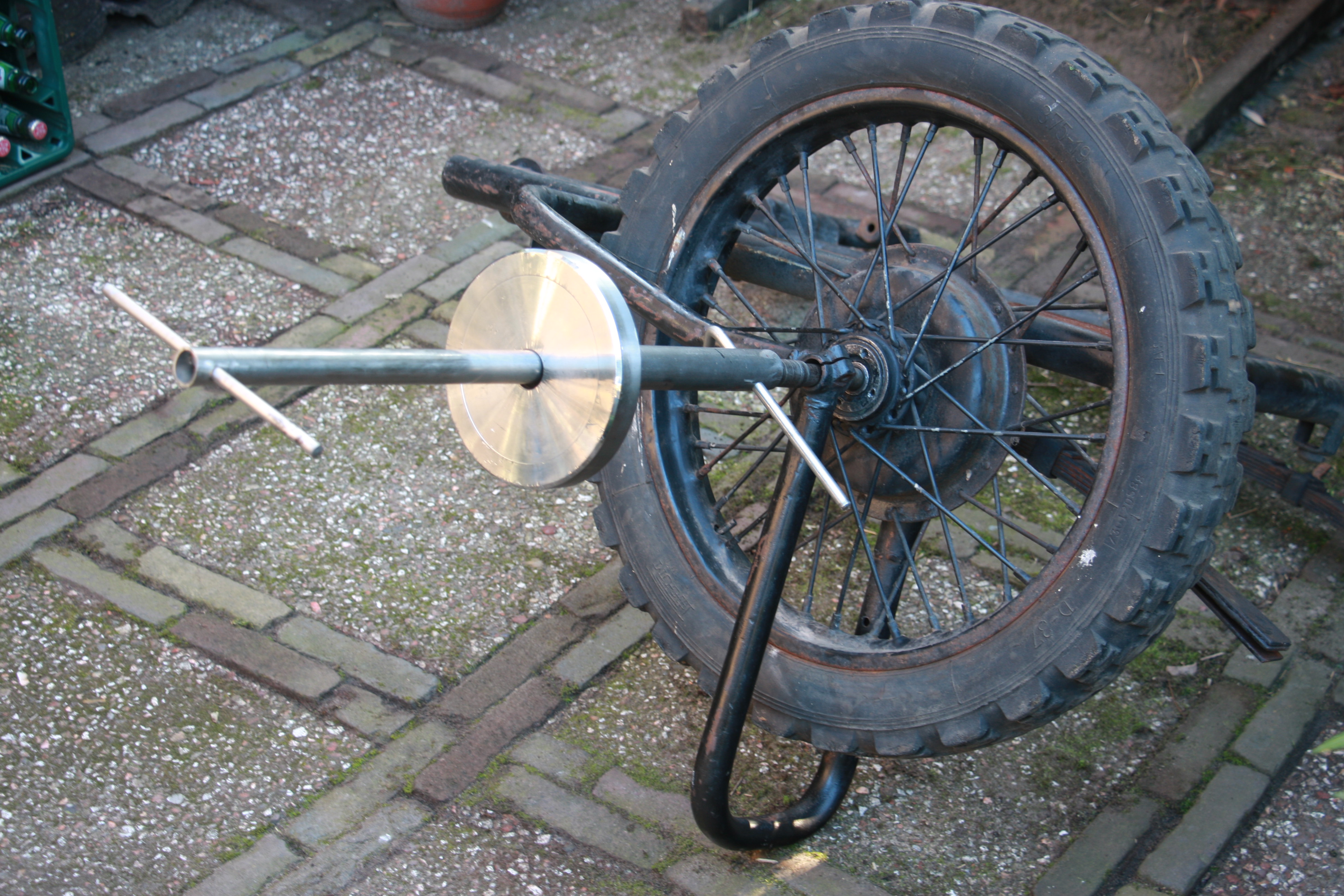 With this "puller" and 5kg weight, I got it off.
Both threads are damaged, axle and inside thread sidecar frame.
Will be a challenge to repair this !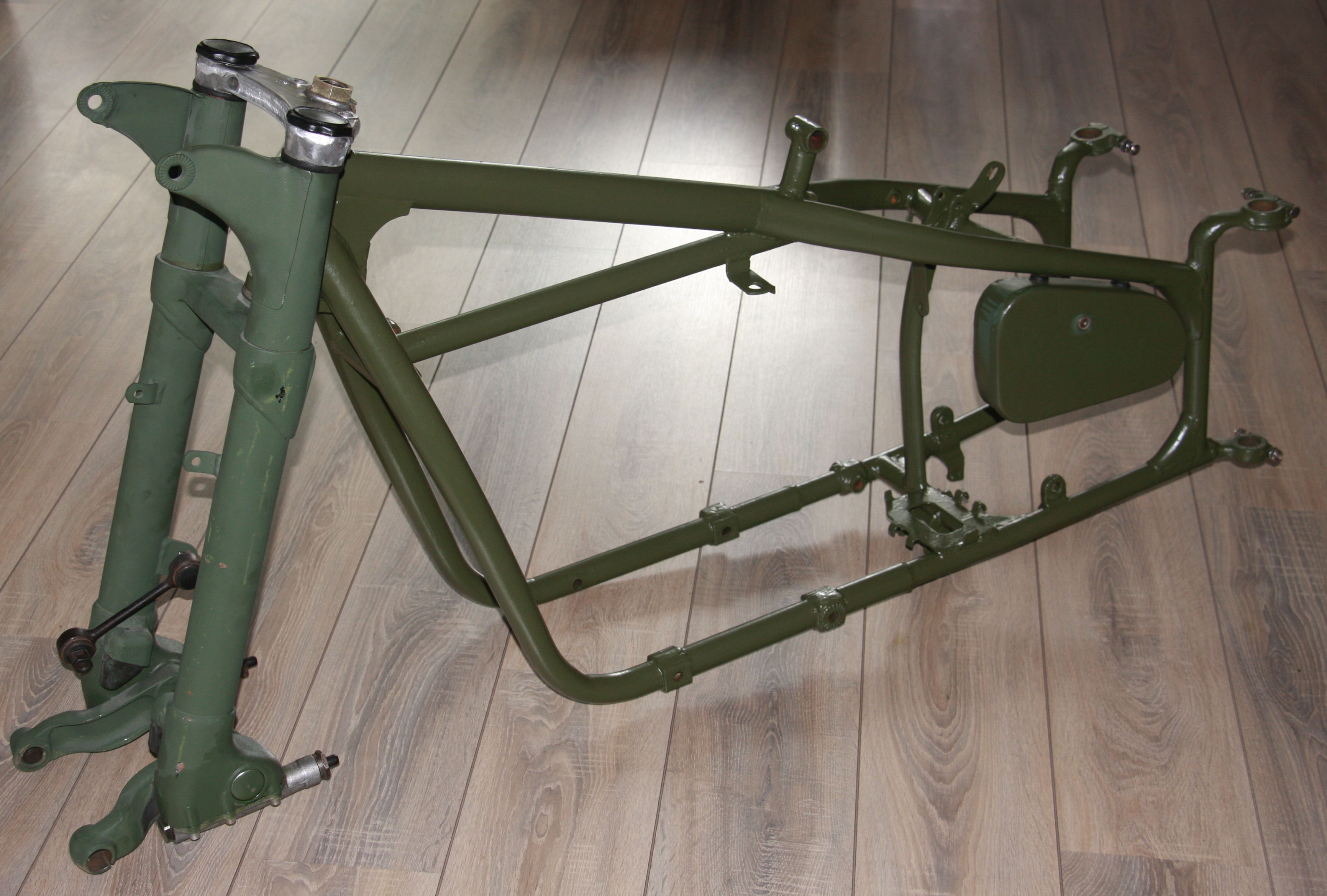 I welded some studs for an small toolbox and attached it.
Painted the frame with "Russian green matt military paint", the front fork was in an other color, changed that now.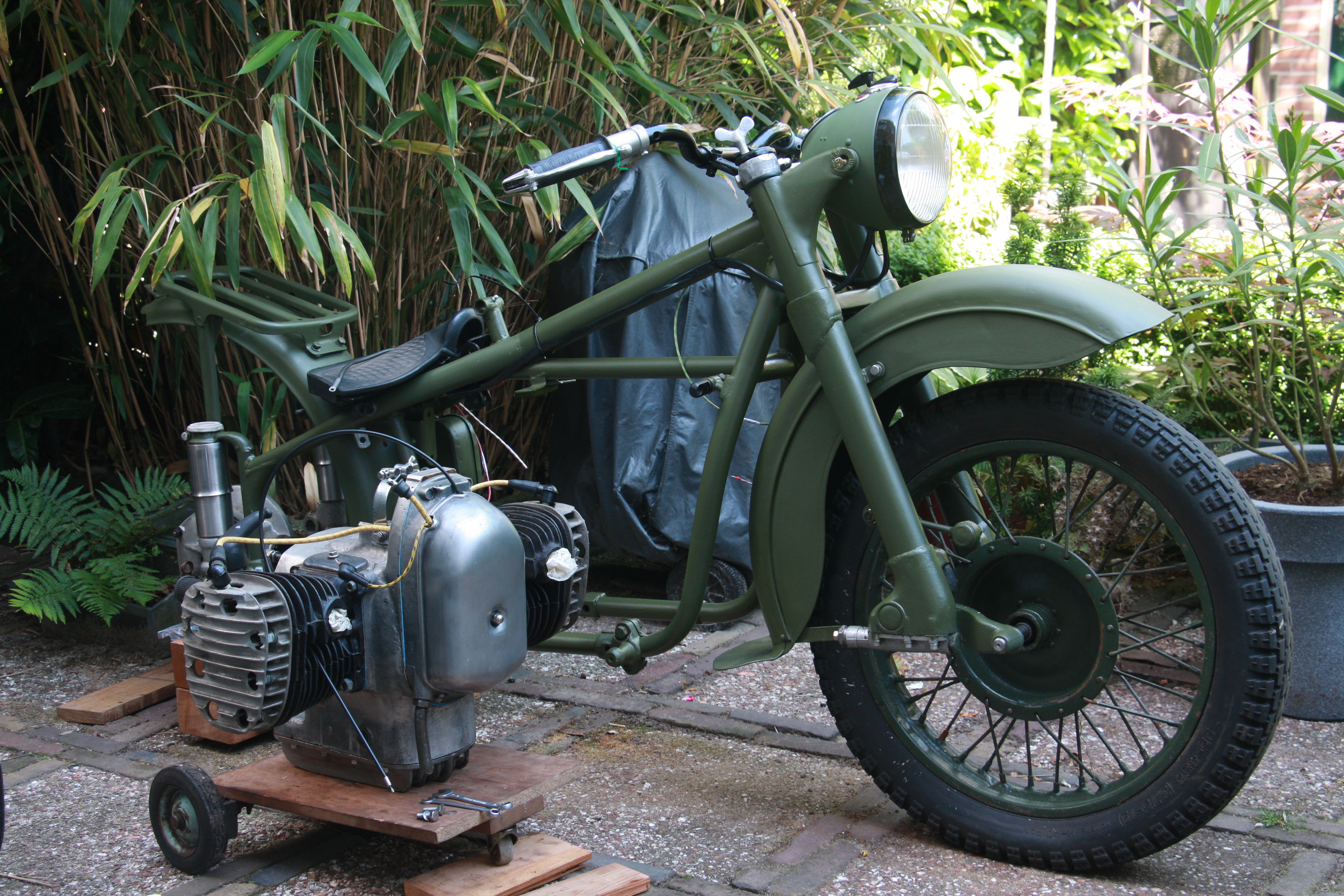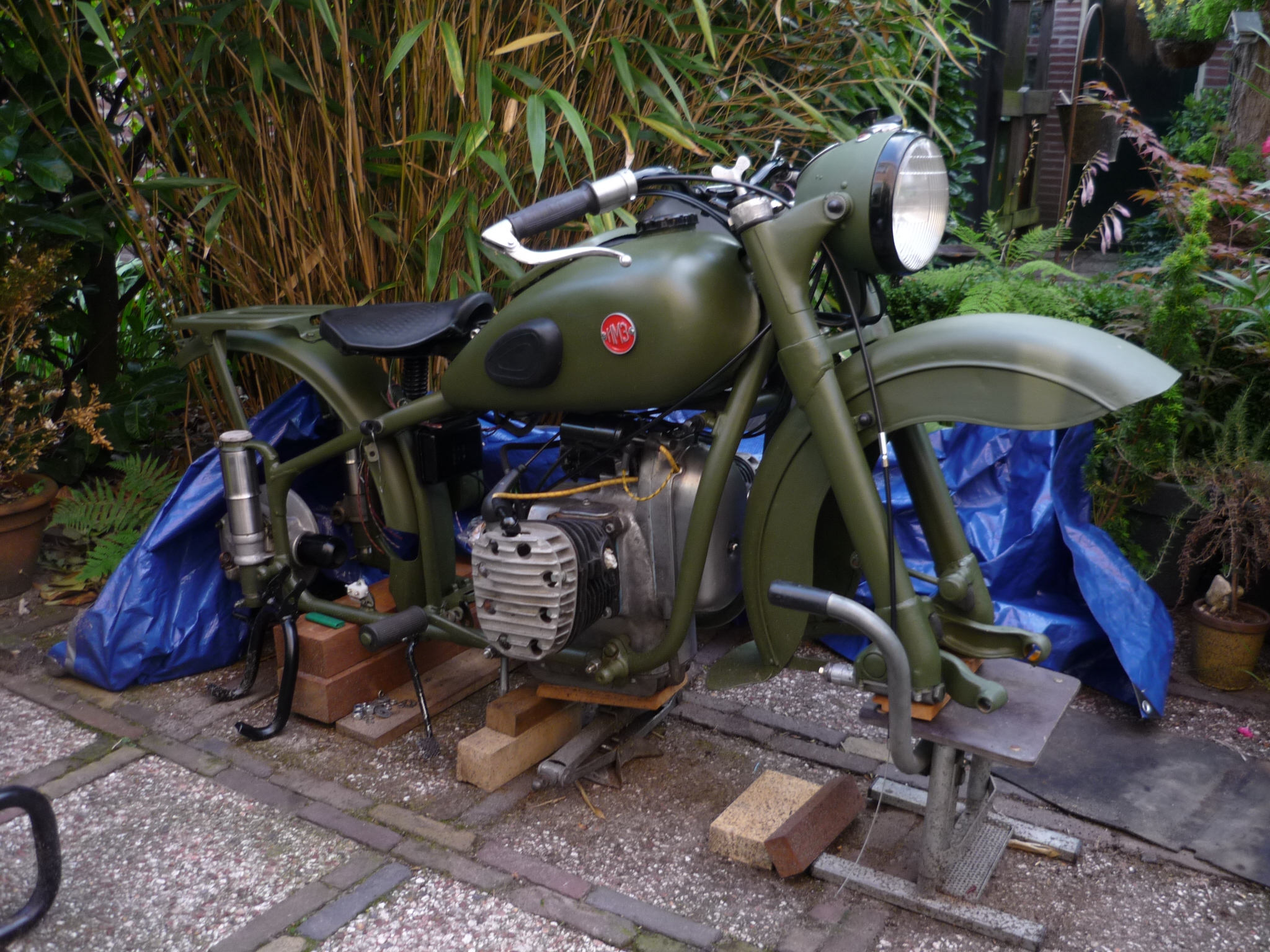 Brake plate isn't complete, have to make a bush for it, to have the distance required and centered in the fork.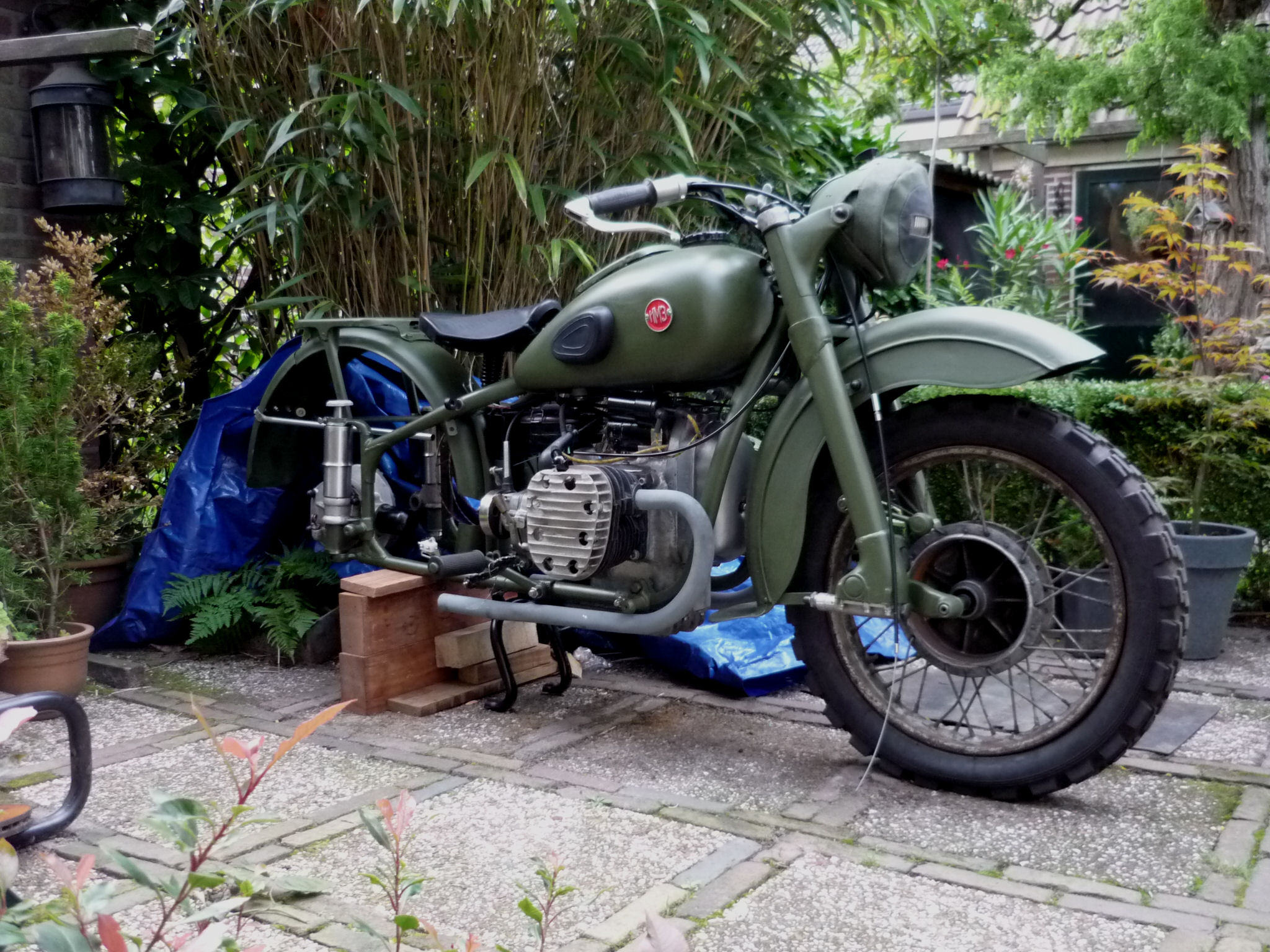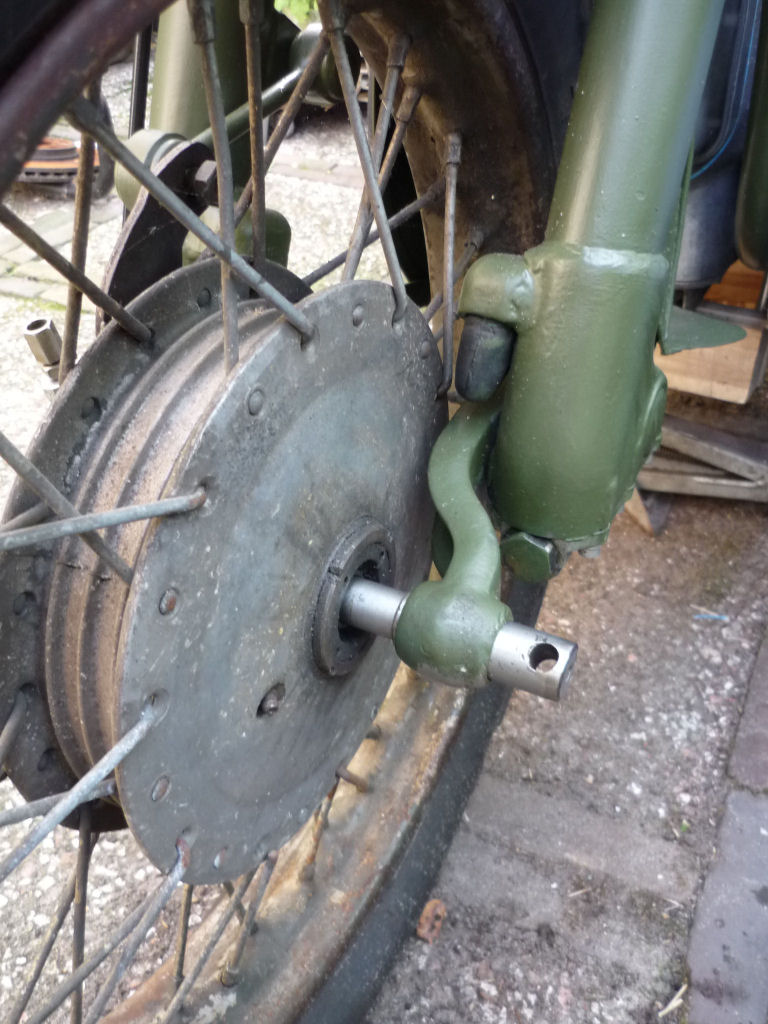 Because I use a Dnepr "glide" gearbox with reverse, that's a bit longer than the M72 "crashbox", I have to cut the original M72 drive axle and shorten it a bit !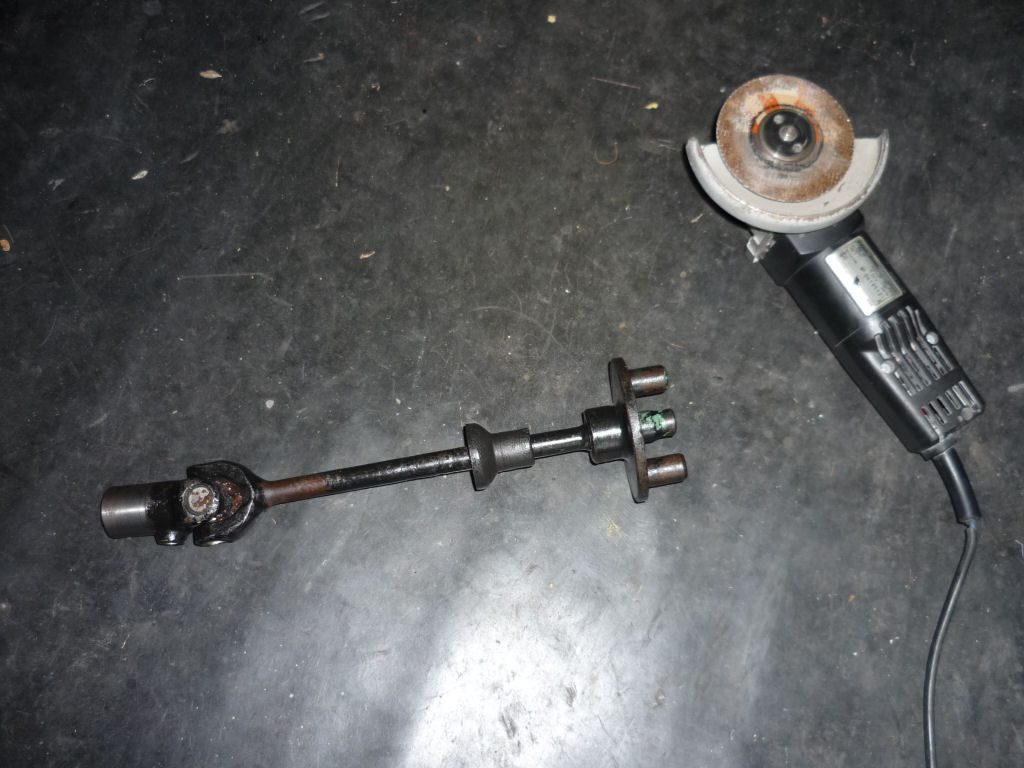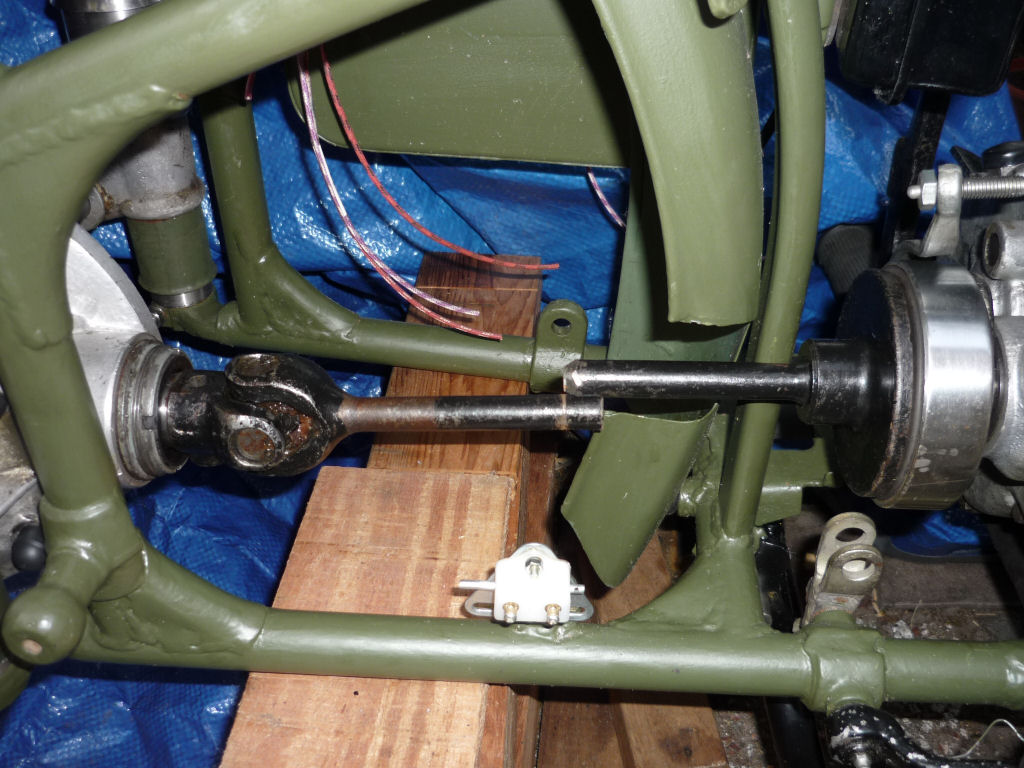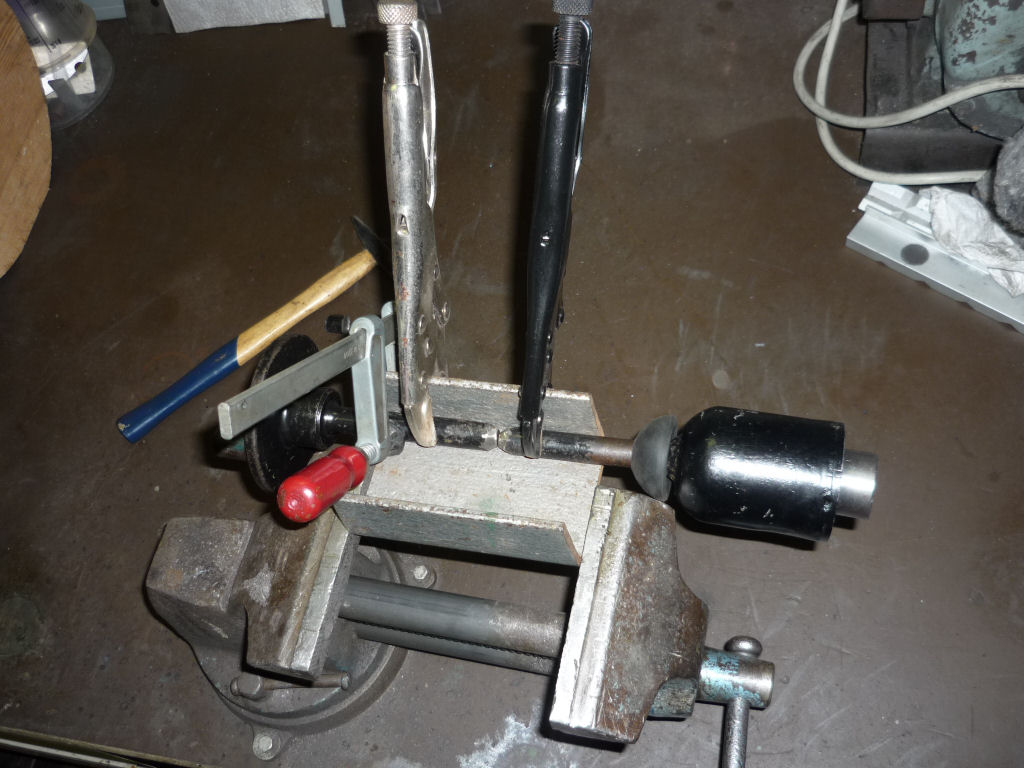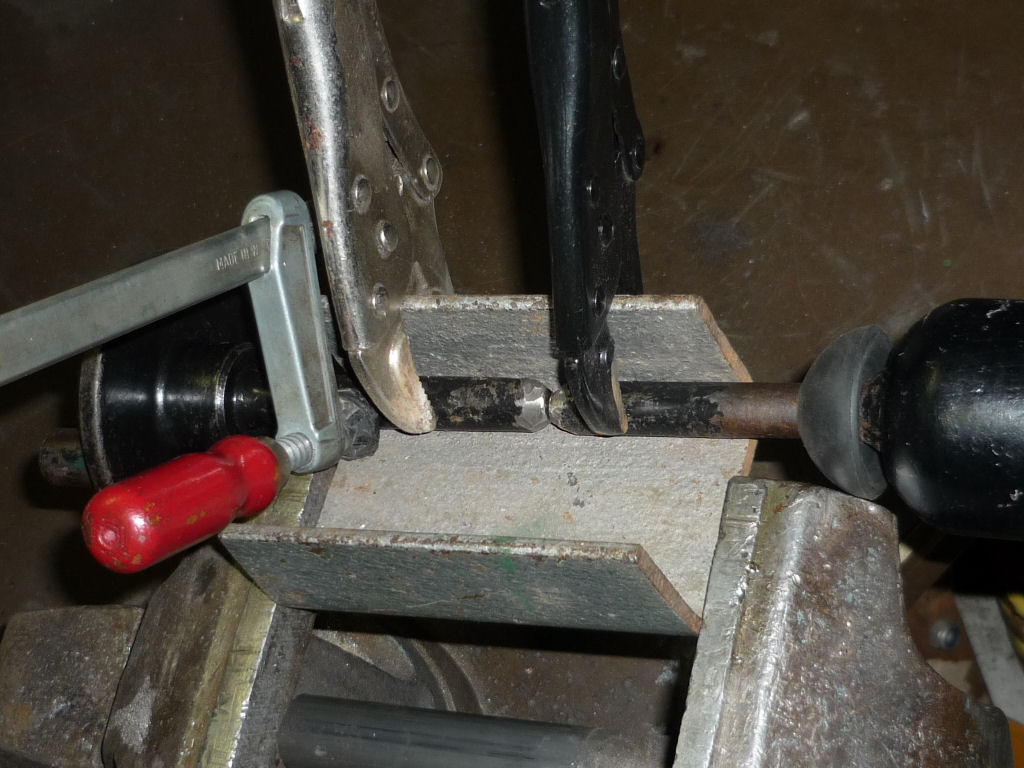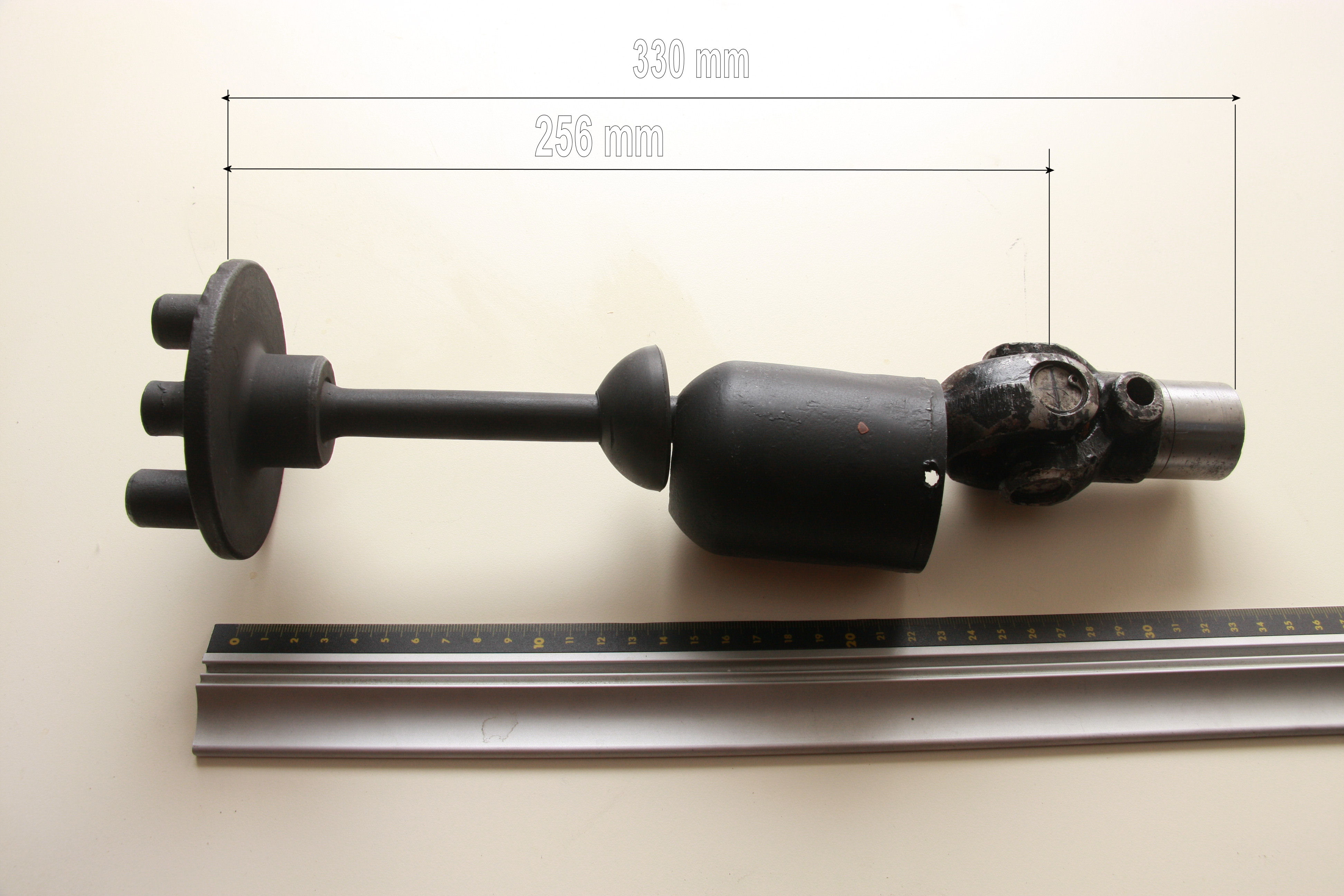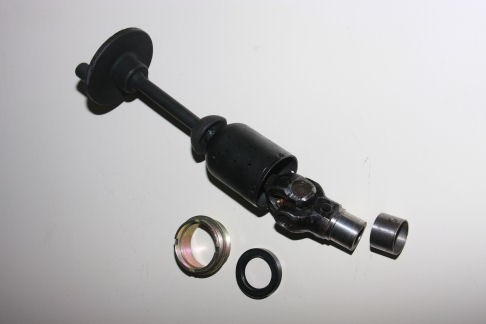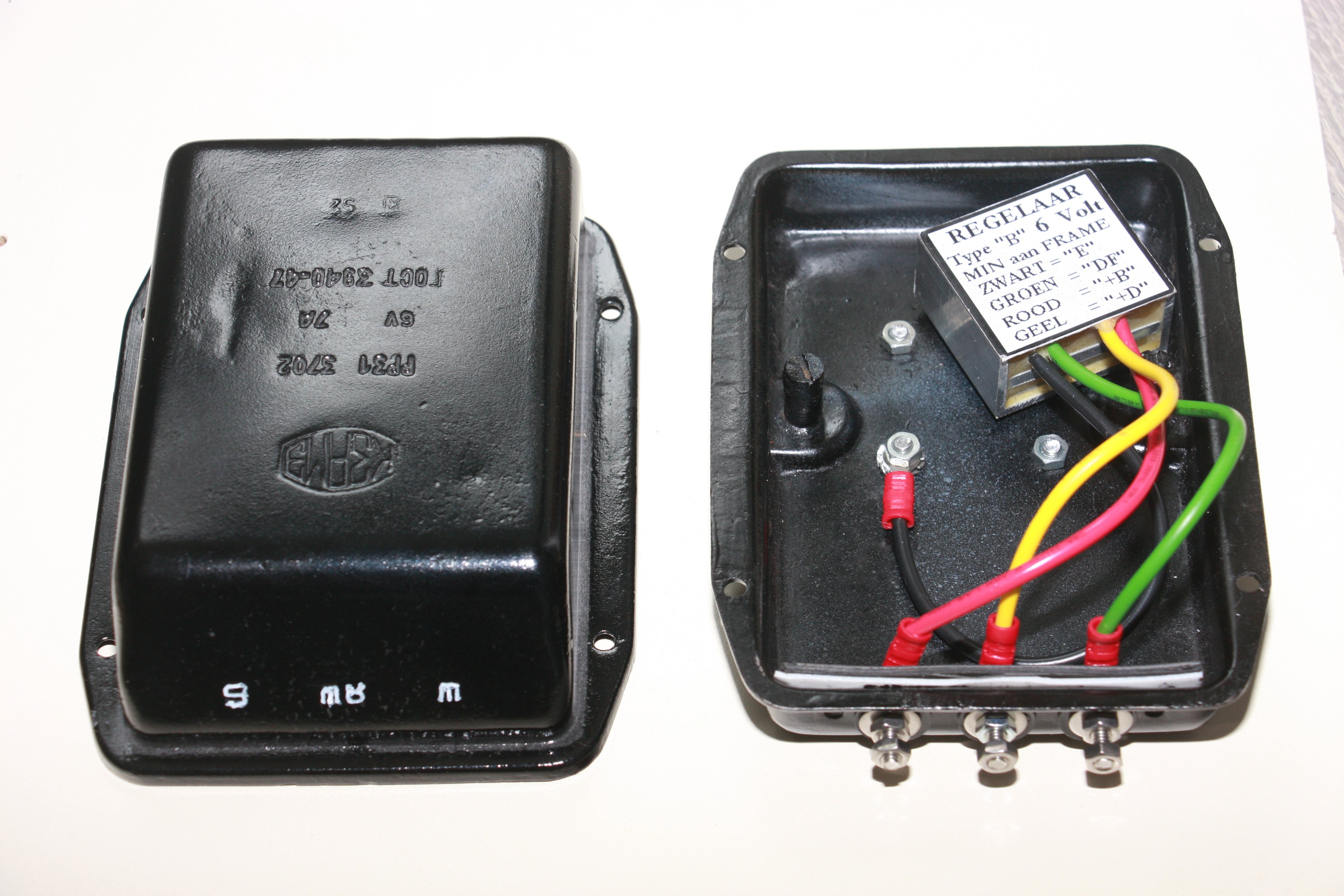 I bought this regulator by this Dutch Electronica guy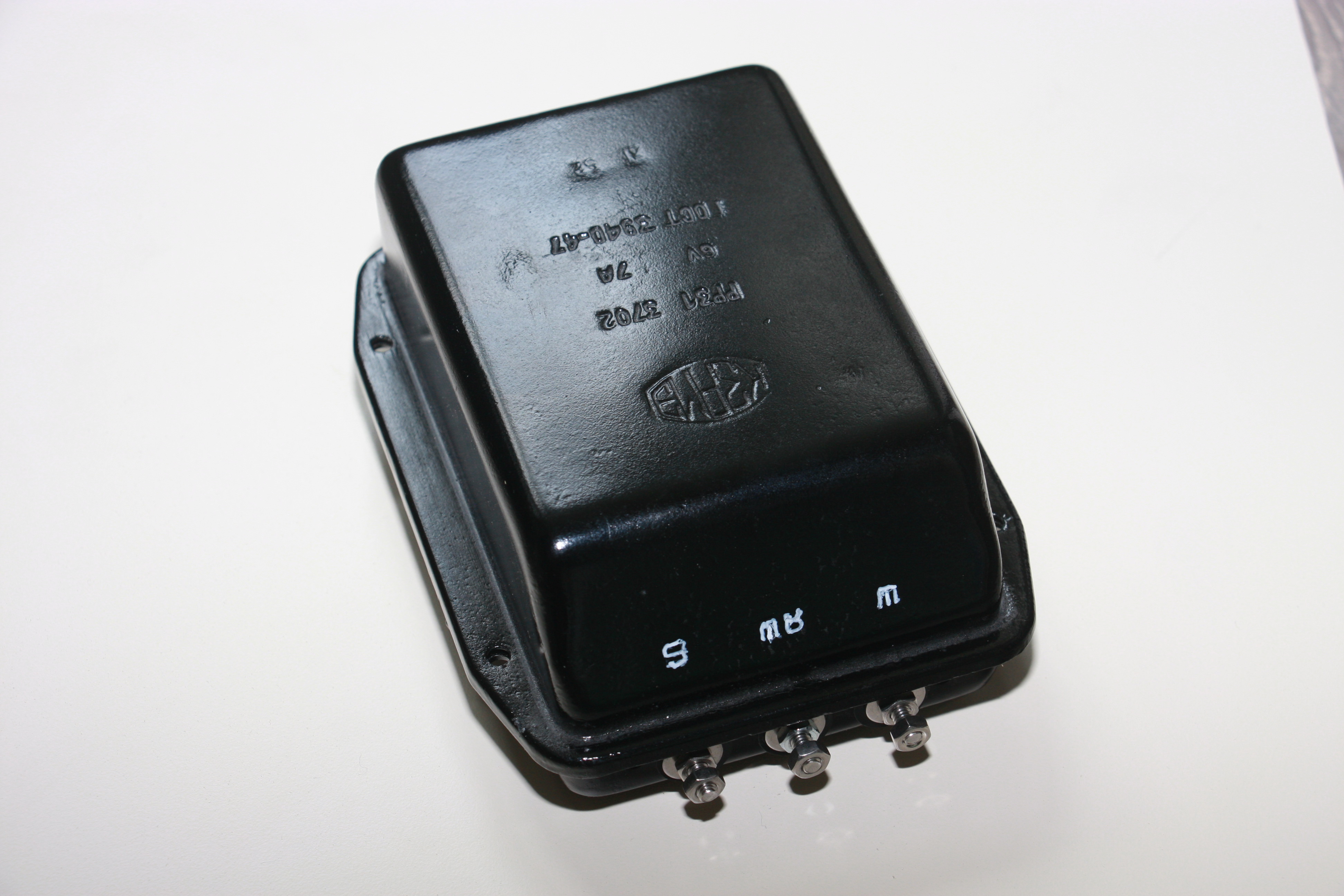 I think I'll have to find some real round rims, getting rather frustrated, no matter what you do you can't get them 100%. They still a bit wobbly so at least for the front-wheel I would like to have a real round one !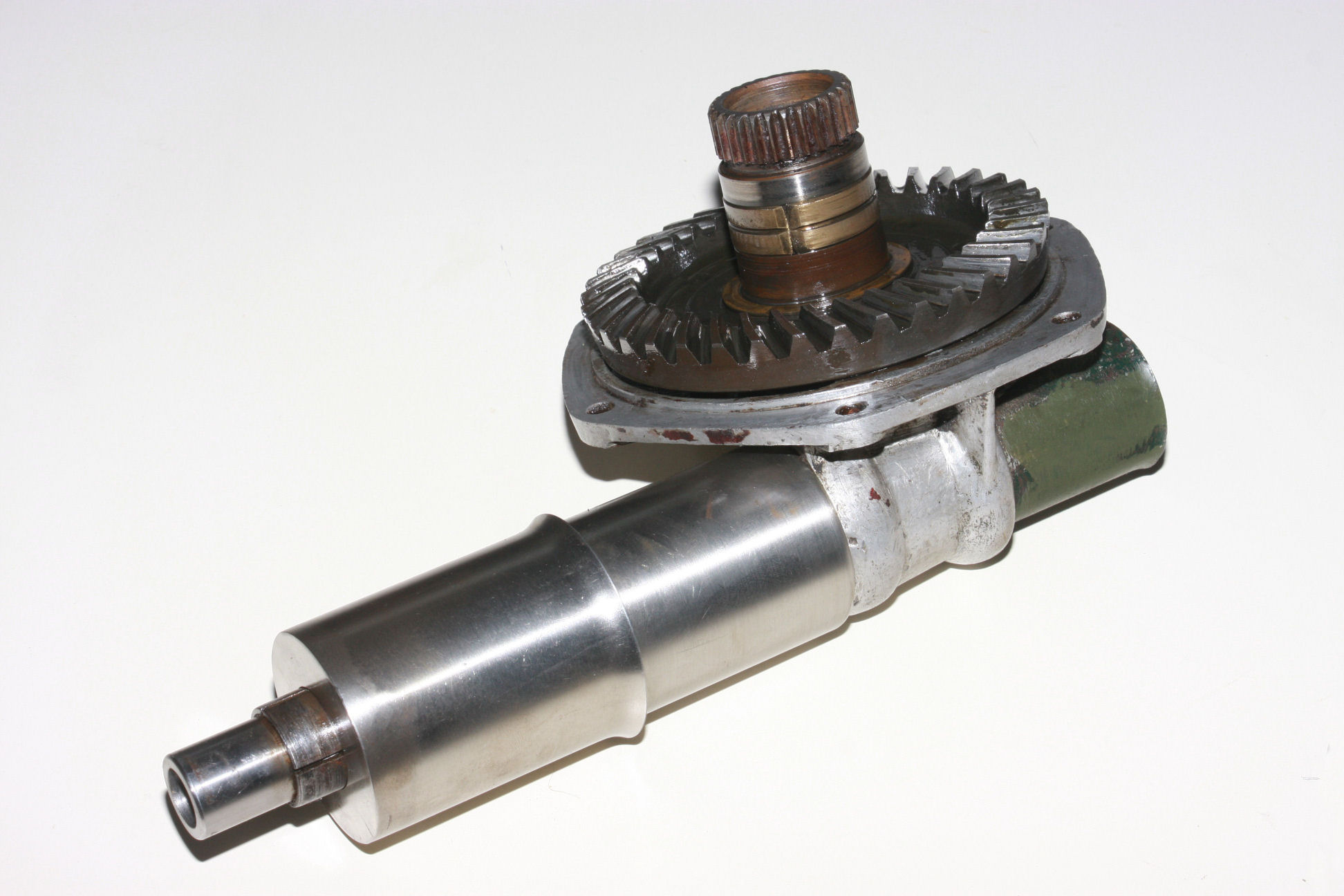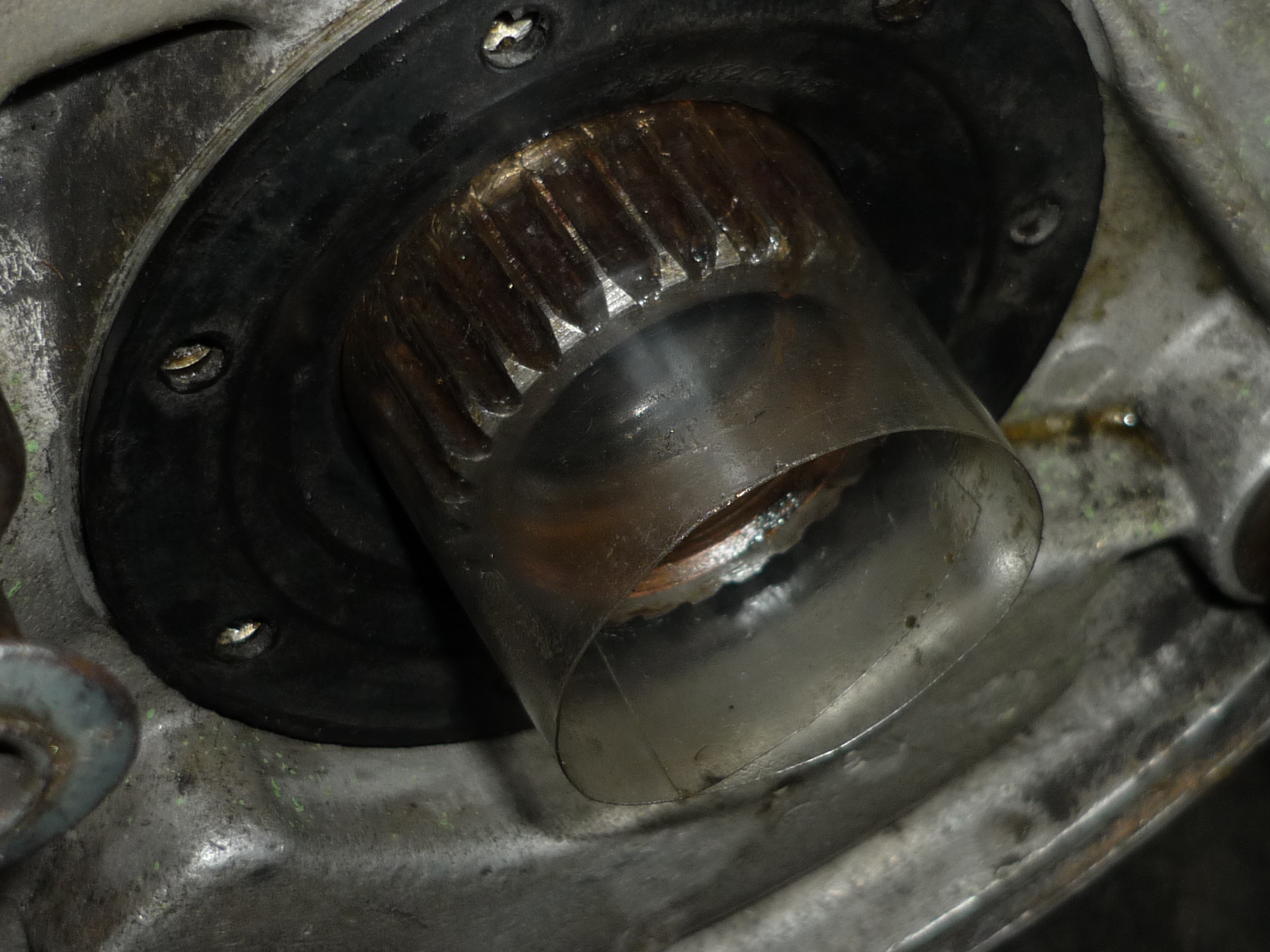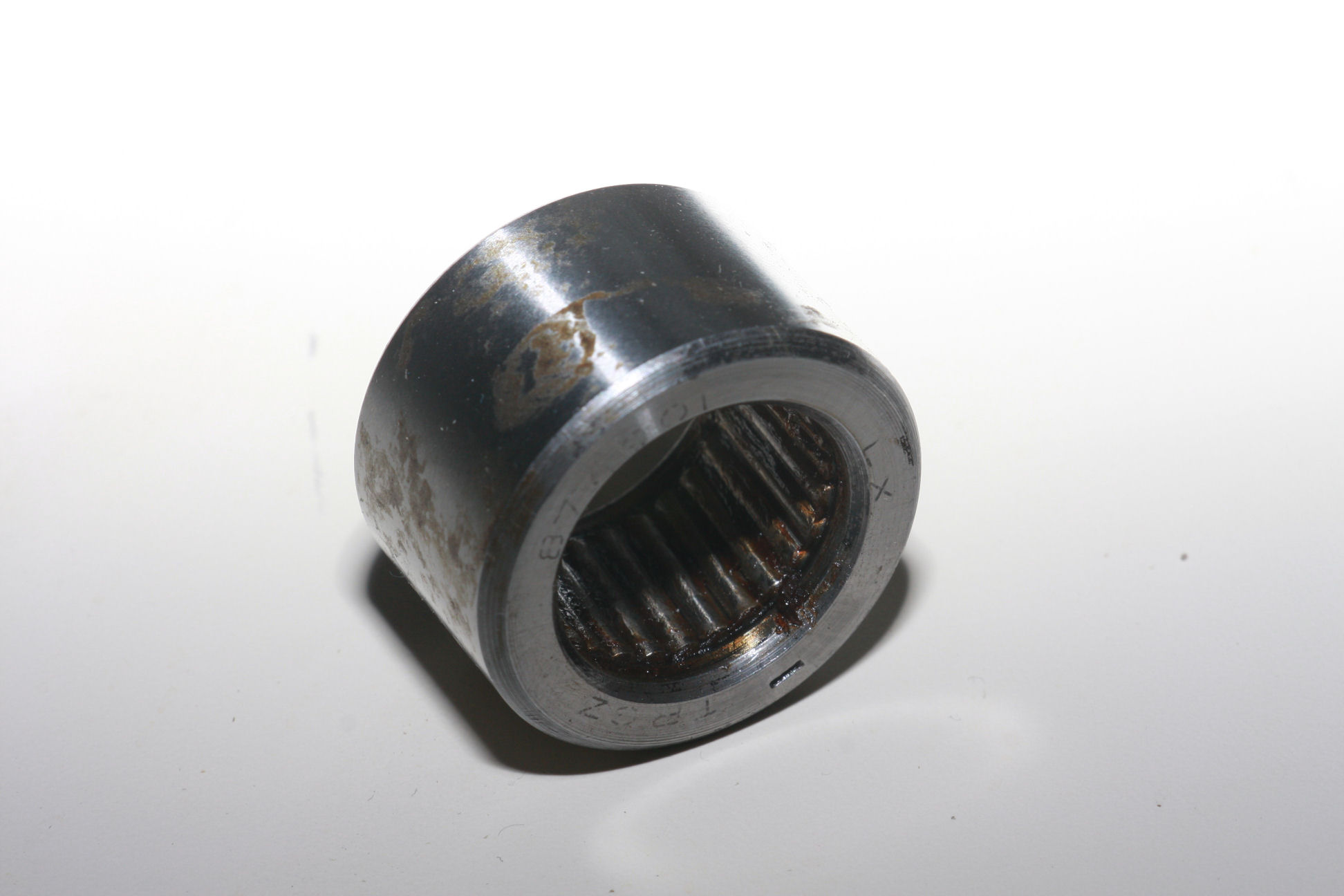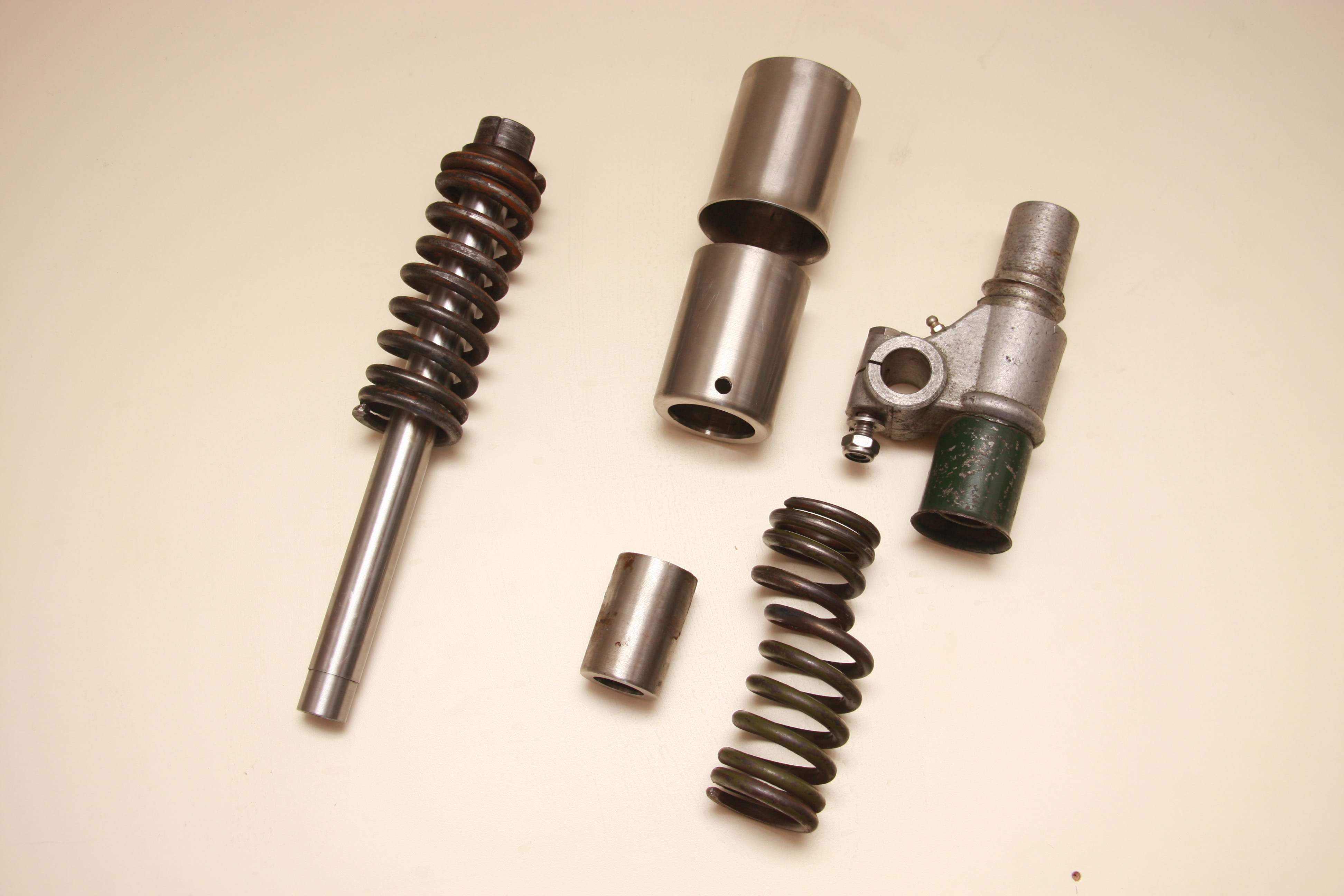 If there's no hole in the " bottom" cover, drill a hole, else you will ruin the spring !!
The spring goes off easily when you're able to tap against it.
Trying to turn it off without the hole and a gentle tap will have the above result !