Mopeds from Riga became the first step into motorcycle life for many boys of the USSR, unfortunately with its collapse the machines from independent Latvia became unwanted.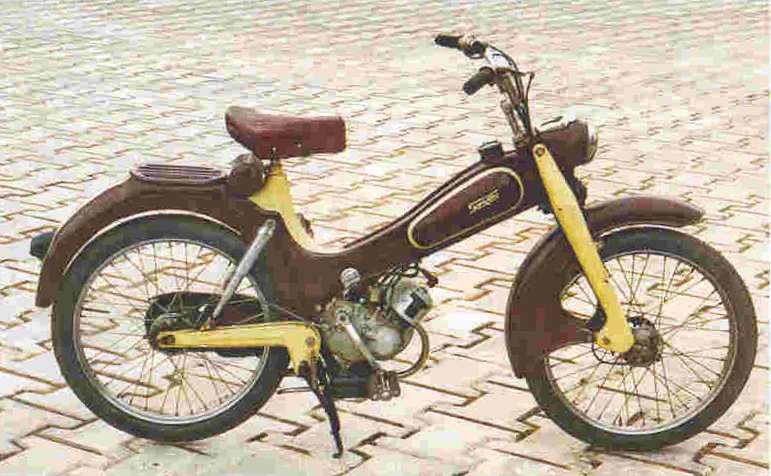 "Chilled star"
In 1940 when Baltic states entered the USSR, the biggest bicycle factory in Latvia owned by Gustav Ehrenpreis was nationalized but retained its specialization being renamed "Sarkana Zvaigzne" (Red Star) also known as Riga Motorworks (RMZ). The former owner had worked at the factory as an engineer until he was forced to leave. In 1941 the factory was given back to Ehrenpreis then occupied mostly with repairing German army vehicles and machines. After the war it was decided to restore bicycle production, although most of the machines and production equipment had to be newly installed. The factory's territory was significantly enlarged, the Soviet production plan proposed making 100,000 bicycles per year, to compare with the war period only around 200.000 bicycles were made. The factory was launched on 1 Apr 1947 and in 1960 annual bicycle output was 220.000 pieces. In 1958 it was decided to adopt production of new means of transport for the USSR – moped to be made by the factory. Due to absence of previous experience in this field foreign achievements were thoroughly studied.
The prototype for the first experimental machine was Austrian "Puch", 4 samples were made in 1958, put to all-circumstances tests in co-operation with experts from Serpukhov VNIImotoprom (scientific research institution for motorindustry, town of Serpukhov, central Russia). This was called "Spriditis" (hobthumb from Latvian folklore), following tests revealed many drawbacks and 60cc engine did not comform with moped classification. Then an improved Spriditis was sent to Serpukhov for tests, while some improvements were done at the factory. The prototype served as a good basis for collecting experience but was not let for production lines.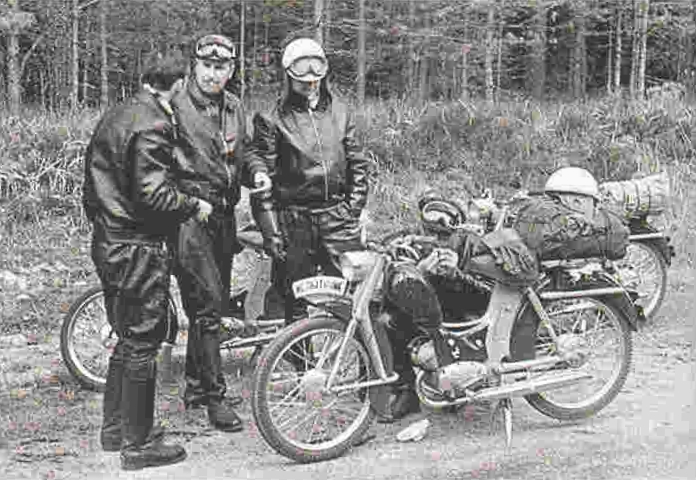 To fully evaluate the new moped it was decided to organize a great big event for today's estimates rally, start was assigned 15 October 1959, route: Riga – Tallin – Leningrad – Moscow – Kazan – Astrakhan – Tbilisi – Odessa – Kiev – Lvov – Vylnius – Riga, 10,000 km were planned to be covered in 50 days. But on 13 October 1959 the rally finished at final point, its results were used to introduce improvements into in design and moped Riga-1 was given green light. In 1960 the factory made first series of 11 pieces, following production statistics: 1962 – 27,830; 1963 – 36,208; 1964 – 65,003; 1965 – over 90,000 pieces.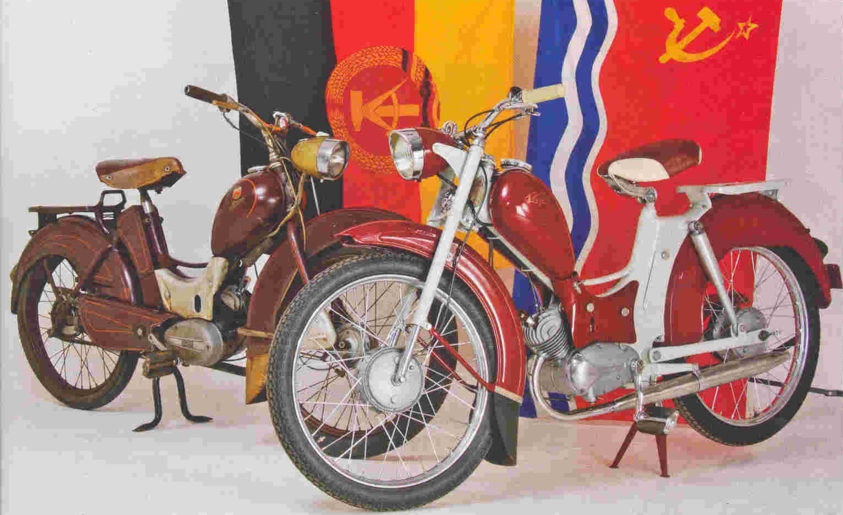 Riga-1 was based on GDR Simson SR 2 of 1958 (left on pic.) with changed design: firstly rear suspension received spring shock absorbers (instead of rubber elements), frame adopted Jawa 50cc engine, which later was made by Shaulyay plant (Vairas), Lithuania. Toolbox was moved underneath seat into press-formed frame space, short lever front fork swapped for telescopic type. An interesting fact is that one of 6 test samples had a long-lever fork pictured during test rally of 1959, results gave no hope for such design and it was not a massmade feature.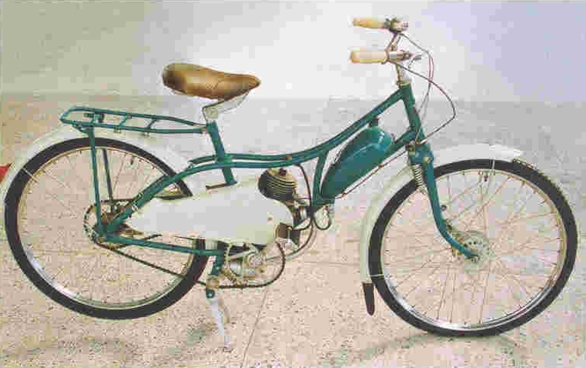 Producing moped Riga-1 at the same time the factory started production of engined bicycles, as in 1959 Riga-16 bicycle got made on it a D-4 engine of Leningrad's plant Red October (Krasny Oktyabr). These models served as a foundation of two different branches: heavy (Riga-1) and light (Riga-16) series since then. Mounting an engine to an ordinary bicycle was a temporary decision and in 1961 Riga-2 "Gauja" came off conveyor, named after a river in Latvia. This was not just a bicycle with engine, but a specially designed moped with chassis and spring front fork: arms were swinging horizontally in upper bridge, 2 springs for pressing thrusts were mounted behind upper fork tubes.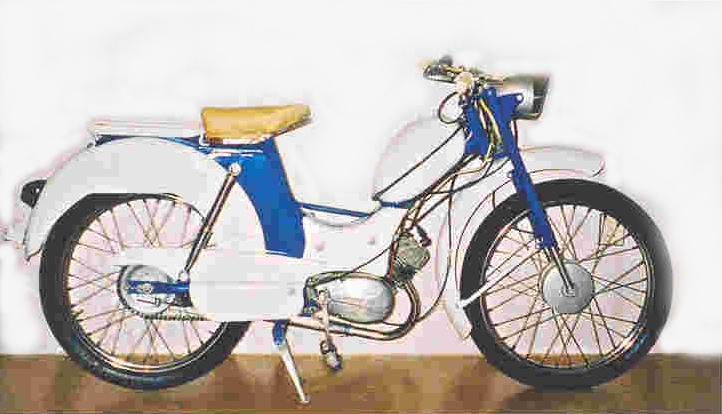 1965: the Riga-1 was renewed in outer design: fuel tank and seat, engine power was increased from 1.5 hp to 2 hp. New version was called Riga-3 (pictured above) had been made for 3 years, till adopted new Riga-4 – a base for 2nd generation moped for next 2 decades. The main difference from previous models included: smaller wheels diameter – 16 inch, new frame and coatings design. Chassis passed over to models "12″,"16″,"22″, with engines and lights varied.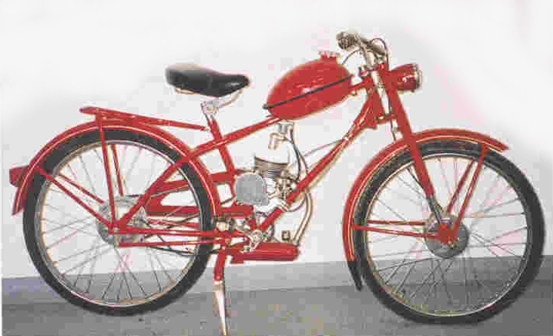 Light mopeds also changed, in 1966 Riga-2 was substituted with Riga-5, same engine, but redesigned chassis: telescopic front fork, frame configuration, increased brake drums, and handlebars resembling motorcycle type. Next modification called Riga-7 had moving front mudguard and welded frame instead of soldered.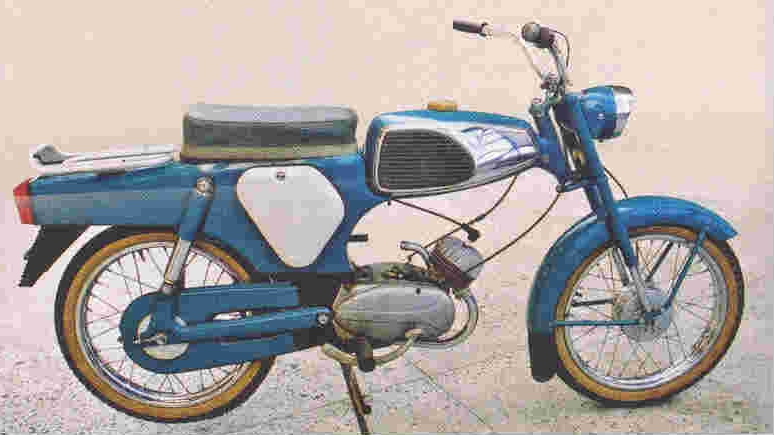 Riga-6 was the first to be worked over by designers and differed dramatically from earlier models in beautiful look, 4-speed gearbox. Production could not have digested this new model due to several reasons: primarily because of supplier did not mass-produced new engine (as experimental engines from VNIImotoprom, Serpukhov were used for these) and many parts of chassis were considered untechnological by the factory experts, which happens quite often with experimental samples. To adopt such new equipment and new press-forms were needed, but for centralized control-redistribution of money for this could not have been raised easily.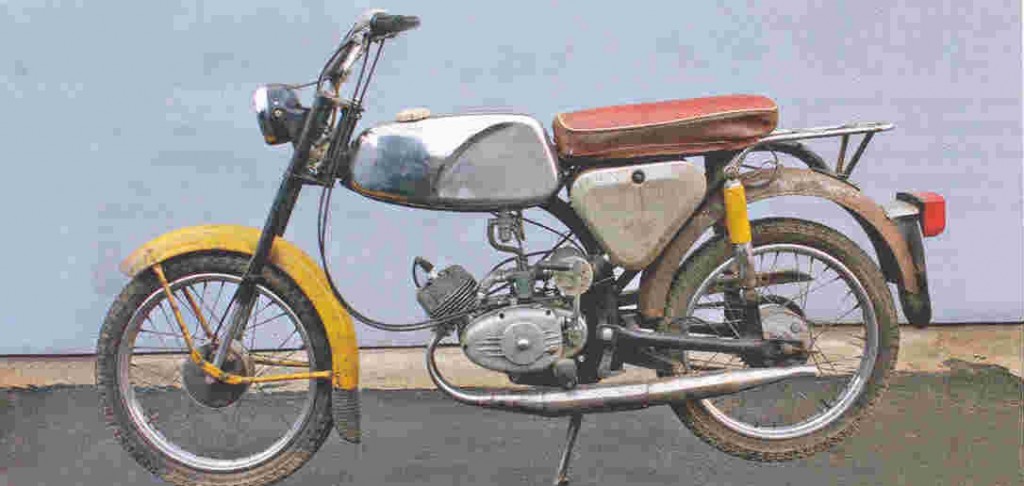 Designers department did not give up: next model Riga-8 was a compromise of good ideas and strict possibilities the factory could have disposed of at that moment. Though it was awkward: 4-speed engine disappeared, rear mudguard shape changed, with other alterations and simplifications the machine did not make it to the conveyor.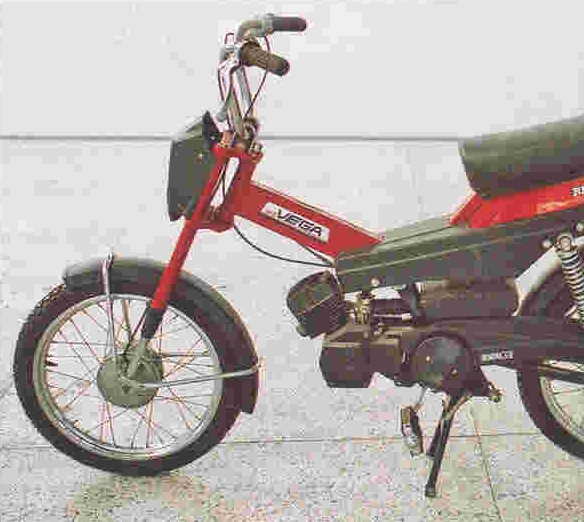 By the 1970′s the Sarkana Zvaigzne (Riga Motorworks) factory had become the biggest producer of light motor transport in the USSR. Development was seen in increasing production volumes of already adopted samples. Test probes and researches were usually put off for long after having run in unexplained fiscal and bureaucratic obstacles. Riga-12 moped became last heavy model equipped with pedal drive of rear wheel, production stopped in 1977.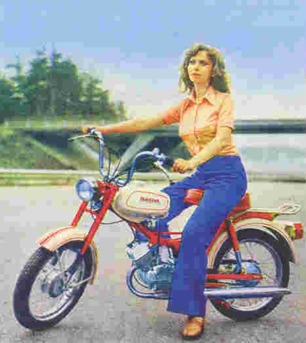 Newcoming model Riga-16 had an engine with kick-start lever, hence proudly called mokick (trans. note: Rus. motor + (pedals swapped) kickstarter ~ "MOKIK"). Chassis remained the same, some time later fuel tank mount and shape were changed.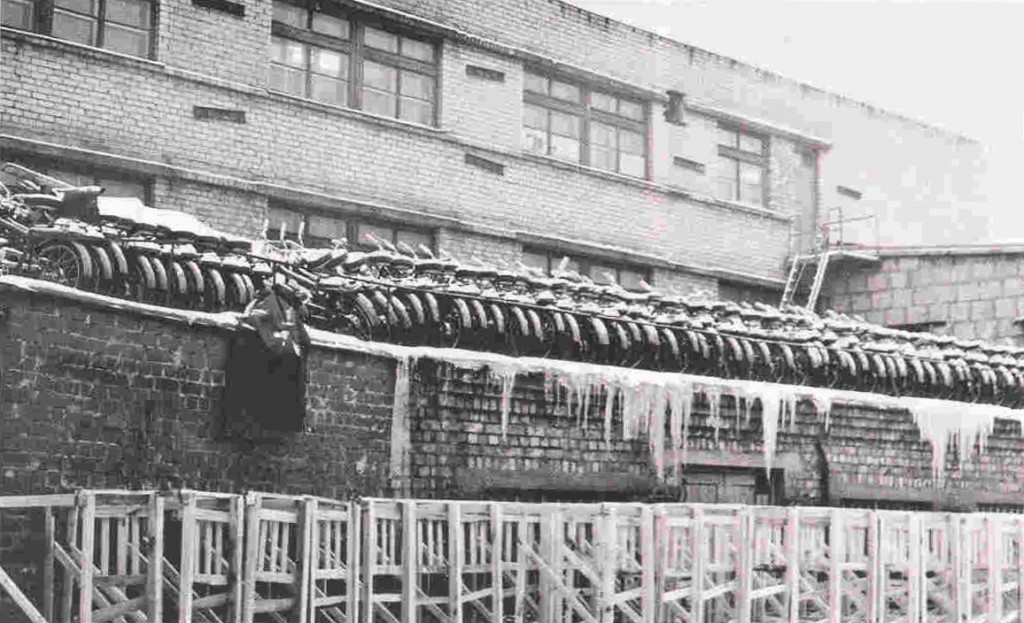 By the 1980′s the factory realized that its model line needed at least modernization, better creating something new. When the factory reached maximum output of 300.000 pieces per year, it was struck by overproduction crisis. "The factory assembled and shipped off new machines in daytime and unloaded and repaired others sent back at night", – recalls Sergey Kisel, main designer. Sometimes surplus production was piled onto roof of factory buildings. Next heavy model Riga-22 reached shops and was bought only because there was no choice. These found demand from rural dwellers and those in need of cheap transport.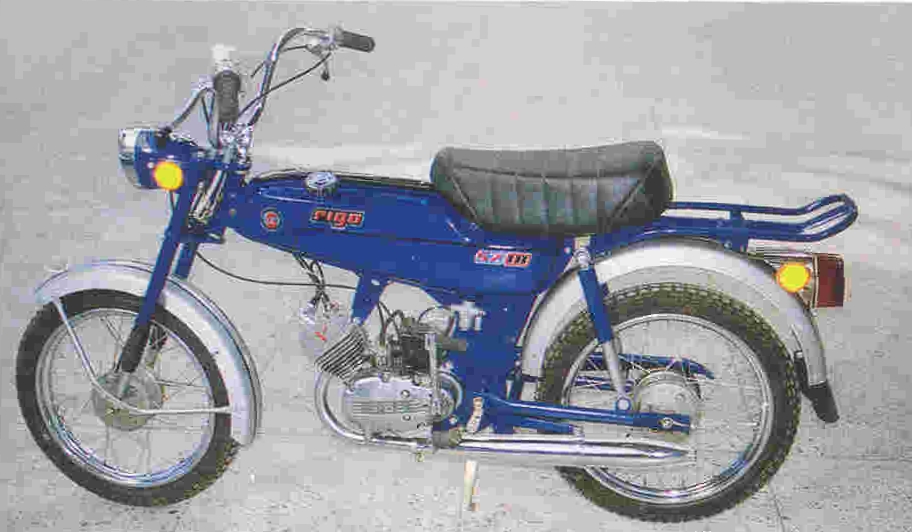 The youth demanded something different, which was reflected in numerous self-made improvements all over the Soviet Union. Now we know that Riga-16 was not to be followed by 22, but by an 18th model. This was a completely new model designed for new mass of customers. The factory assembled a probe series of 100 pieces, ads were readily printed but the campaign went no further. The machine proved too heavy, technologically complex, so that the factory could not have handled that. For that Riga-16 remained on the lines, after minor outer improvements called Riga-22. Light moped Riga-11 created in 1977 despite apparent design similarity to previous model Riga-7 differed radically in wheel size 19×2.25″, different frame and fuel tank placement (under seat). The frame proved quite soft and this was improved in next model Riga-13, 1983 remained on production lines till the factory stopped in 1998 with some alterations, though (later called MZ1.143. Taking over should have been Riga-15 (pictured above), to be fitted with D-14 engine of Krasny Oktyabr.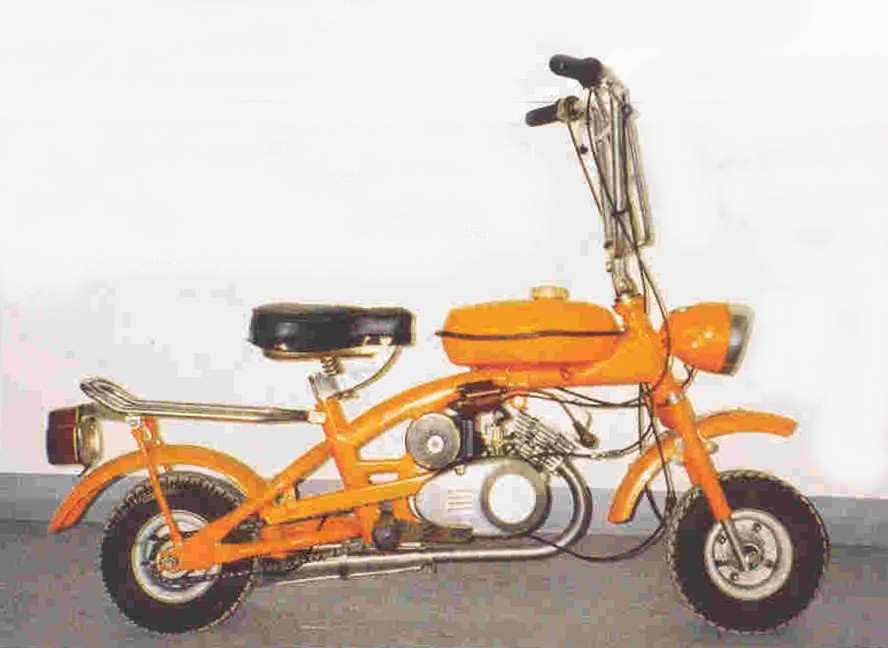 During overproduction crisis the factory announced a competition for best new idea and it was decided to design an "mini-mokick". Designers worked on it to their own risks, picture shows project embodied in metal, these prototypes were never mass-made.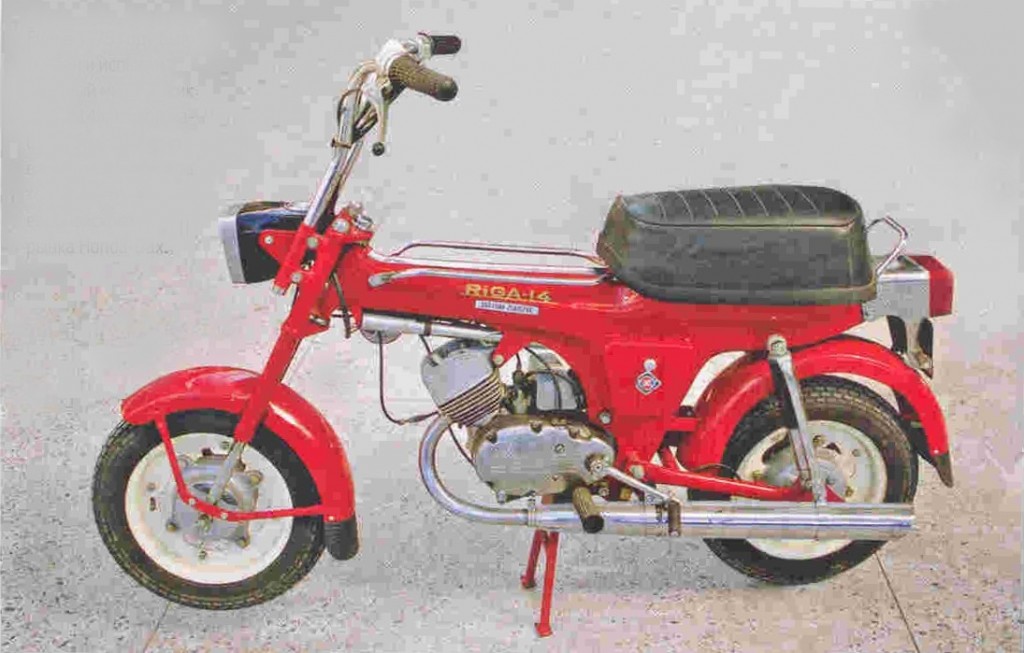 An experimental mini-mokick was assembled in 1975, called Riga-14, greatly influenced apparently by European best-seller Honda "Dax".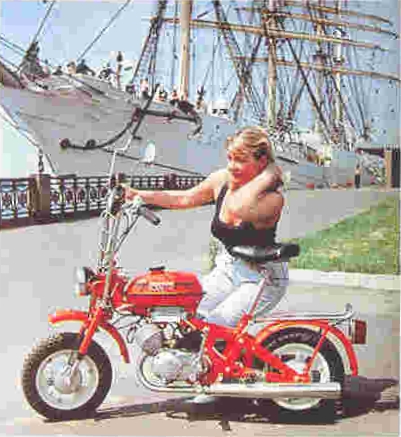 Mass-made mini-mokicks were called "mini", with all work from paper schemes to entering production was completed in 1980-1981 years. The first series were hard-tail as the factory was not ready with production of parts for rear suspension, though frame design did forsee the possibility of installing spring shock absorbers easily when they were made.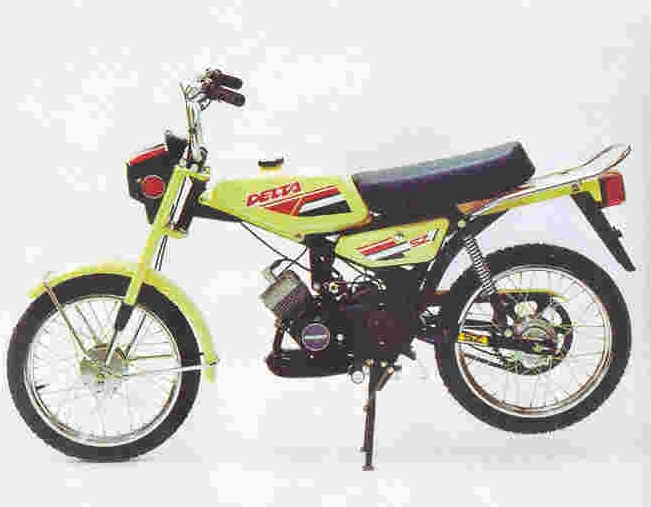 By the 1980′s Riga mopeds were far behind world analogs, which was mainly determined by unreliable and less powerful Lithuanian engines. Quality of 2-speed, lacking horsepower engines left much to be desired, so designers started looking for alternatives: Polish Dezamed and Czech Jawa were used as spare variants, which improved export possibilities. The factory did not set regular supplies till its shut down, while part of chassis were made to accommodate Peugeot (pictured) and MBK runners occasionally.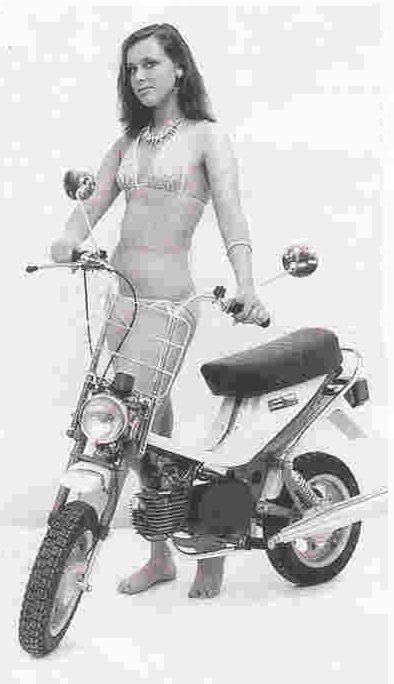 1985:"Delta" boasted new look and 2-speed automatic gearbox Jawa engine, while it had some drawbacks of its own, yet it could not have been compared to Shaulyay engines (translators note: "Sh" or "V-50″).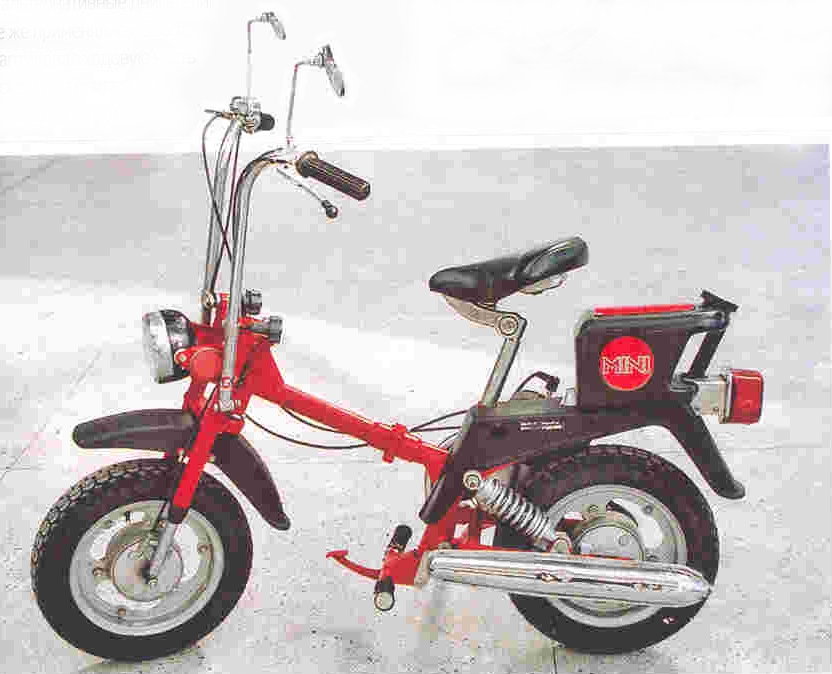 That a mini-mokick could have a folding frame was brilliantly demonstrated by designers of this mini. An original design, it had a fuel tank that could be easily turned into a portable canister to be stored somewhere else, when the machine was stored at home.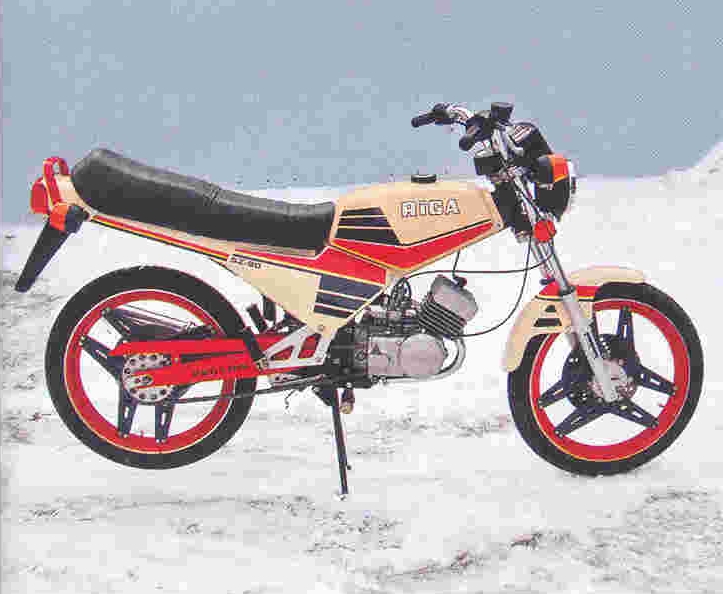 In 1985 the factory also carried out an order of VNIImotoprom to make a light motorcycle with a Simson 80cc engine and chassis was designed namely for these runners. The machine remained as a prototype only, though its specifications were at best world level of the time: disc brakes of both wheels, rear "mono-cross" suspension, telescopic front fork.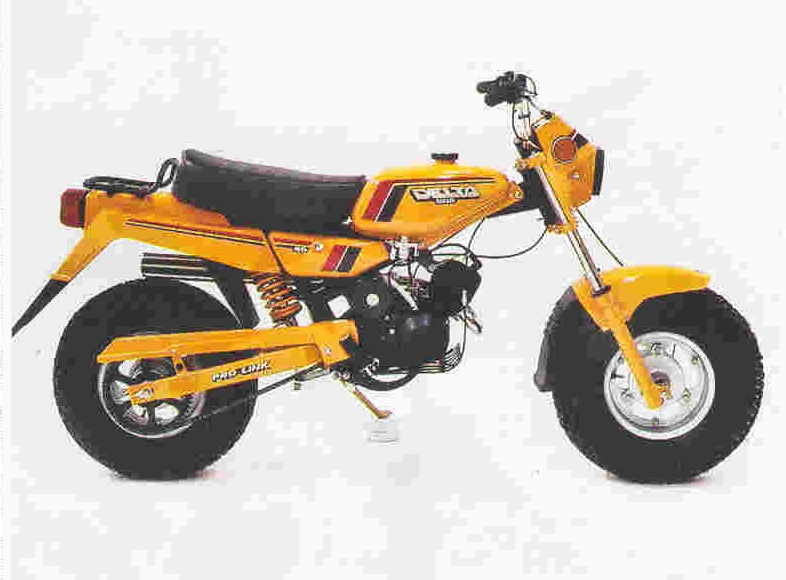 "Delta-Safari" saw the light in 1988, equipped with high profile tires, 50cc Cagiva engine, telescopic front fork with hydraulic shock absorbers, rear suspension of "pro-link" type. These are most interesting features.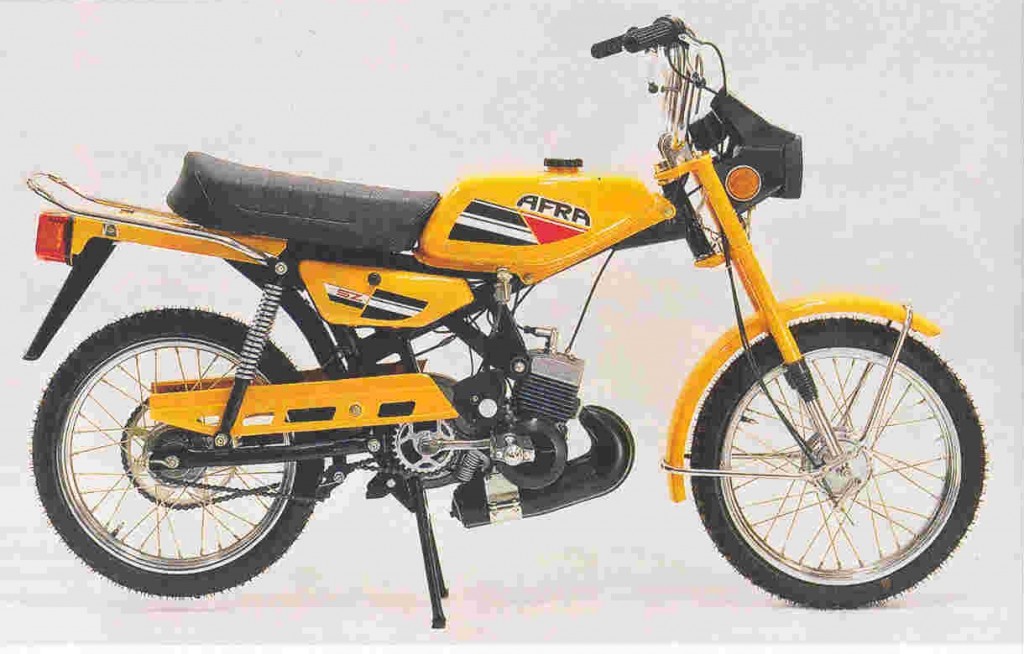 A series of "Afra" were made for Tunisia, according to the country's law, no analogous goods could be imported. Due to this the factory supplied only chassis to be fitted with locally made MBK engines. Totally 5000 kits were shipped.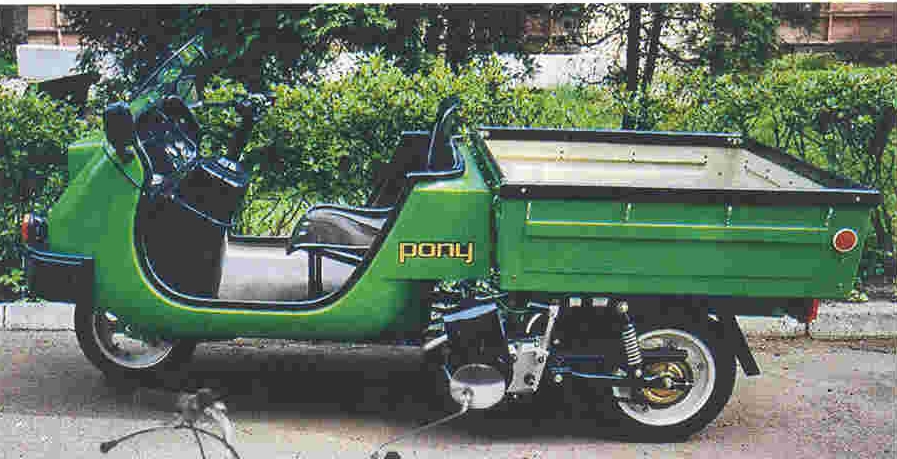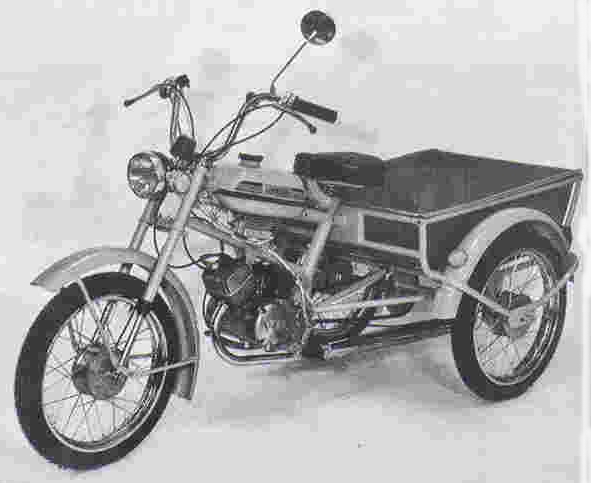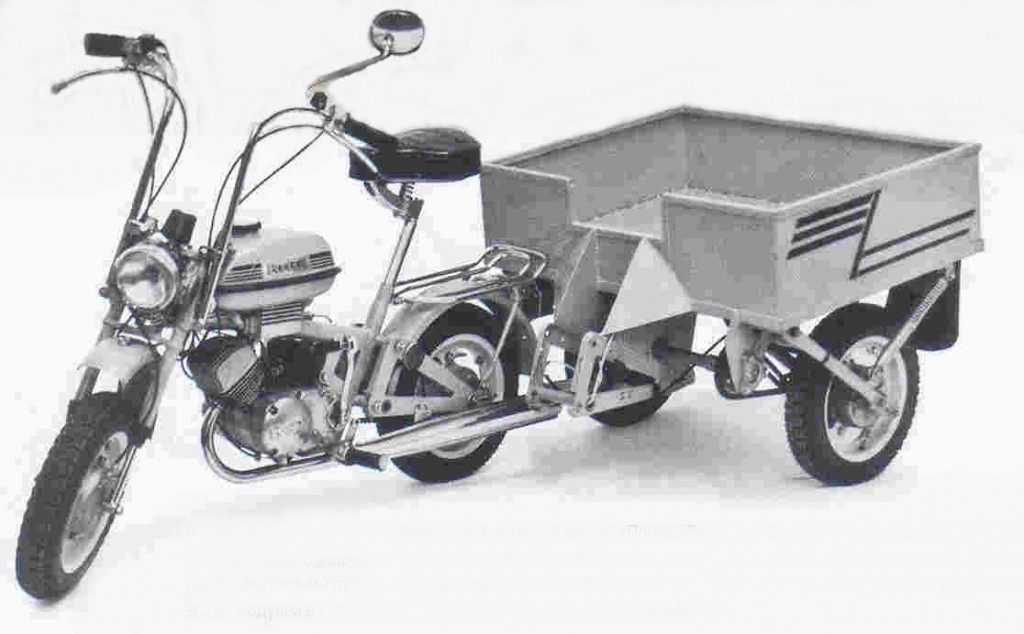 In 1994 3-wheeled moped "Pony" was made with Polish Dezamed engine 50cc and 80cc variants. As small series of these were assembled and sold, such design approach derived from earlier researches in trike "cargo modules", supposed even for "minis".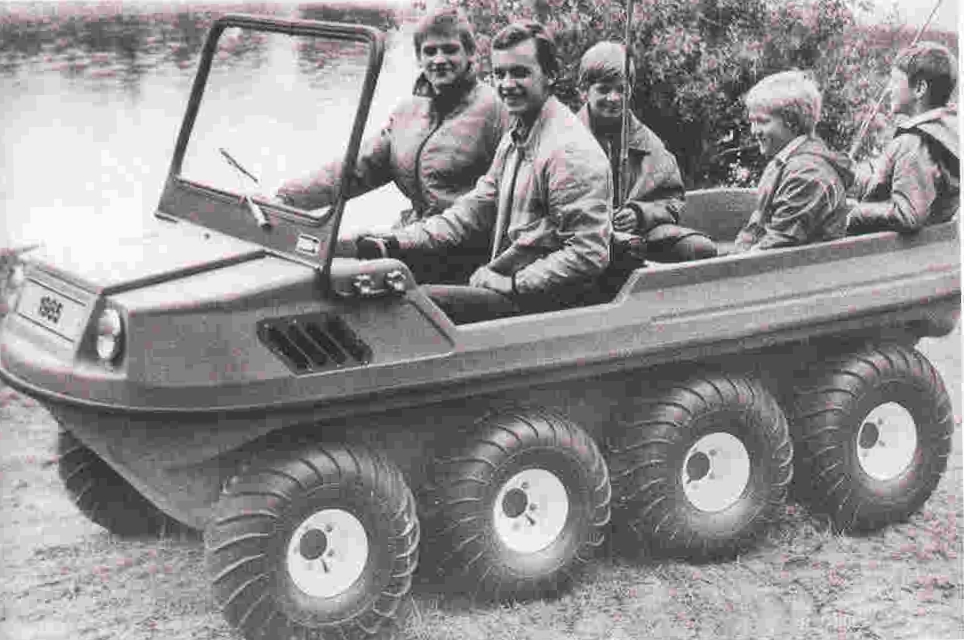 The factory had been working on a 8-wheeled amphibious vehicle for 10 years, this was issued in probe-series: equipped with industrial purpose engine it was sold in some shops of Riga in beginning of 1990′s.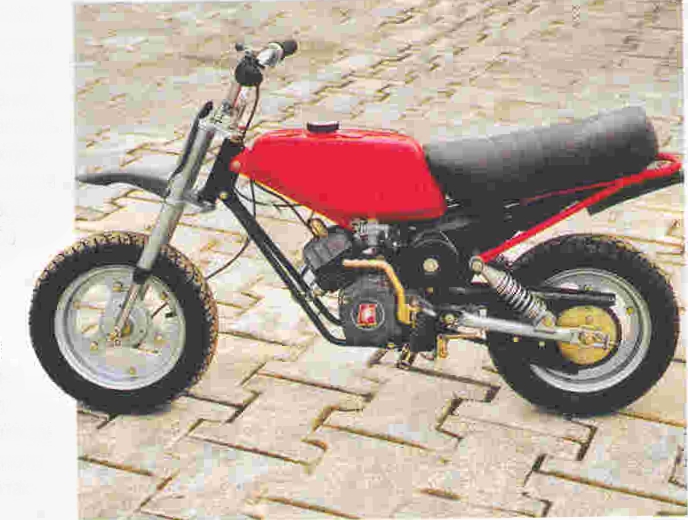 A special page in history book must be left for development of children's motorcycles named "Boss" and "Monkey" in co-work with "Offroad Leisure UK". These machines were sold in Britain only, besides shamelessly being called "British hand made" in ad brochures. In total 3.000 pieces were supplied with Lithuanian and Russian-made engines. This contract having seemed a way out of crisis, the last drop in factory's fight for survival, as British party never paid for last series of 300 pieces.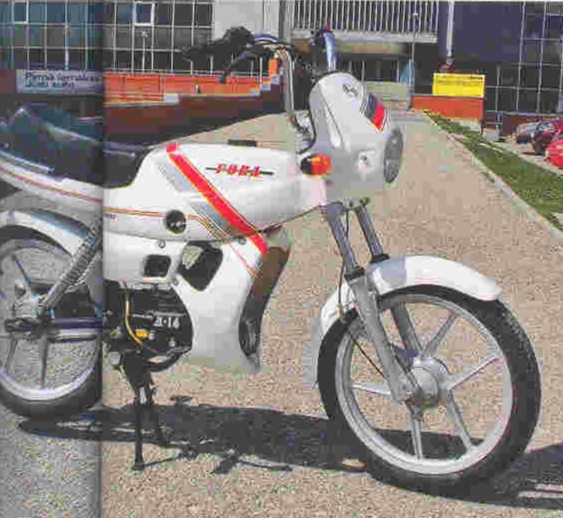 The last model developed by "Sarkana Zvaigzne" was moped "Fora", experimental samples assembled in 1997, fitted with test engine of "Krasny Oktyabr" (St. Peterburg, Russia) one of 5 machines was sent to Russian plant in hope for Riga production would be continued there, but it never happened as in 1997 annual output dropped to 15,000 pieces, for domestic market 600-800 pieces, the rest were exported. In August 1998 ("default in Russia", translators note) the main plant's conveyor was stopped.
Translation by Eugene Radchenko especially for us here at B-Cozz.
English translation © Copyright 2012 Eugene Radchenko. All Rights Reserved.