Do not stand at my grave and weep,
I am not there, I do not sleep.
I am a thousand winds that blow,
I am the diamond glint on snow.
I am the sunlight on ripened grain,
I am the gentle autumn rain.
When you wake in the morning hush,
I am the swift, uplifting rush,
Of quiet birds in circling flight,
I am the soft starlight at night.
Do not stand at my grave and weep,
I am not there, I do not sleep.
Do not stand at my grave and cry.
I am not there, I did not die!
In Memoriam of, gone, but not forgotten comrads !!!

"Cossack Frank" Frank Addix 1981 Frank was a staunch continuator of Russian bikes RMOA foundation member.

Chris Byrne 1981 Chris was an RMOA foundation member, he died when his Dnepr struck a pole. Inspection of his bike revealed a 50 foot ocky strap wrapped around the rear axle.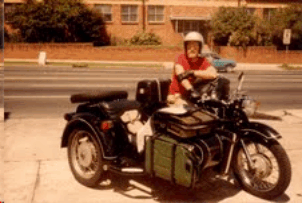 Peter Parson world traveller on CCCP bikes (mid 1980's)
Sadly Peter was killed in a plane crash photo by JD in Sydney Australia 1980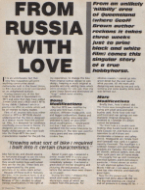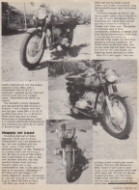 Geoff Brown late 1980's (sorry no pic of Geoff, only this article. Geoff died of cancer).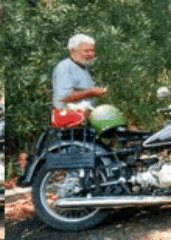 Joe Picone RMOA member (mid 1980's)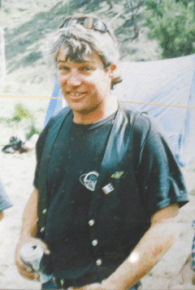 Peter (the Kellyman) Kelly was killed when his Ural sidecar collided head-on with a truck on a slow bend.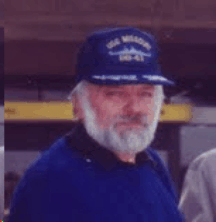 Valdis Kleinbergs (early 1990's) AAK Latvia
photo of Valdis in Sydney after 1991 FIM Congress.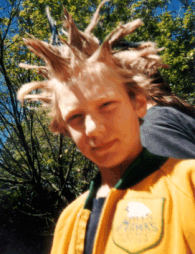 Drew Gray 1999 aged 11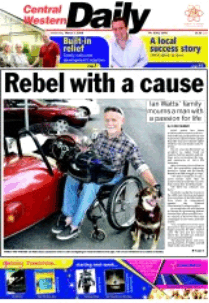 Ian Watts was a keen rally goer. Sadly Fegs rolled his Moto Guzzi 3-wheeler. He was well-known and liked for his good work in the community.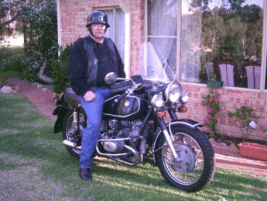 "UralWalter" BMW Works and aircraft engineer,17 Dec 1948 – 30 Sep 2006 Rest in peace our dear Walter Nicholl, you are sadly missed.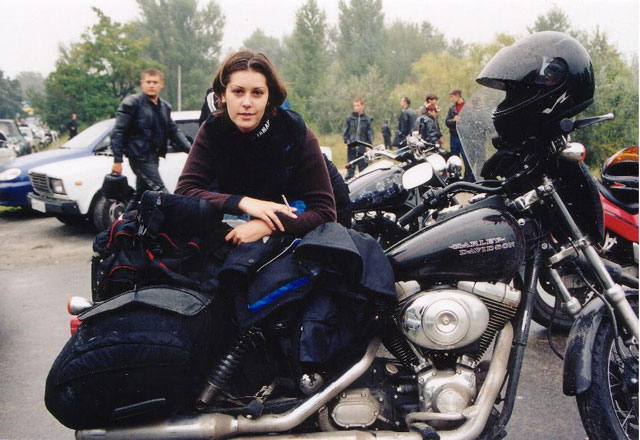 Harley Oksana (Russia)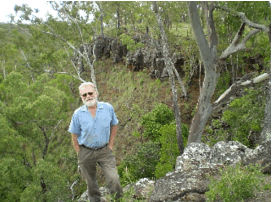 Simeon Jurkijevic RMOA member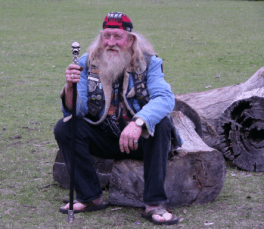 "Wizard" Steve Keighley 2011, a gem of a man.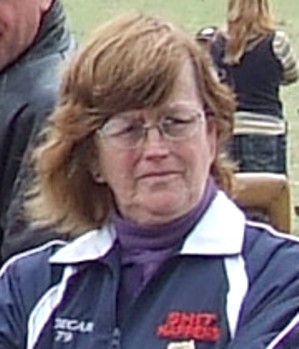 Jan Michalk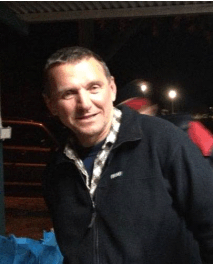 Igor Rumyantsev Igor was killed in a sidecar accident while touring in Australia 2013 Igor's 15 year old son was in the sidecar but received only minor injuries.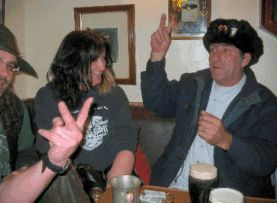 "Dogsbollocks" Trevor Colledge, died too young, of cancer.
R.I.P. dear friend, hope you have enough Guinness, John.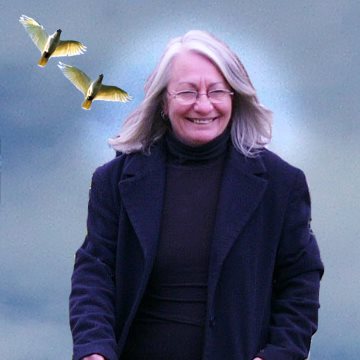 "Snowmaiden" Clorinda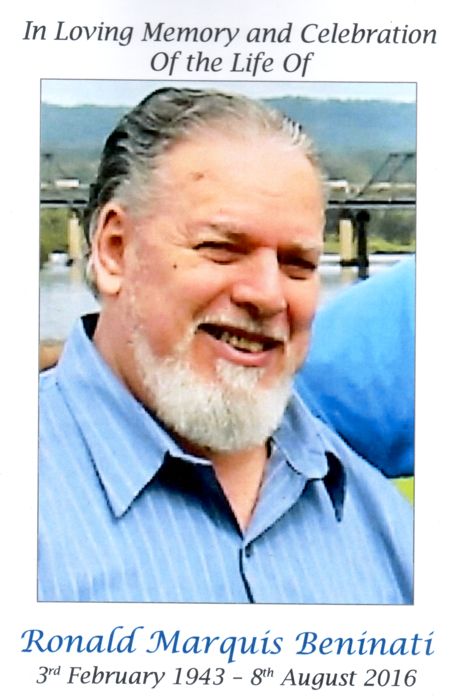 Ron Beninati, RMOA founder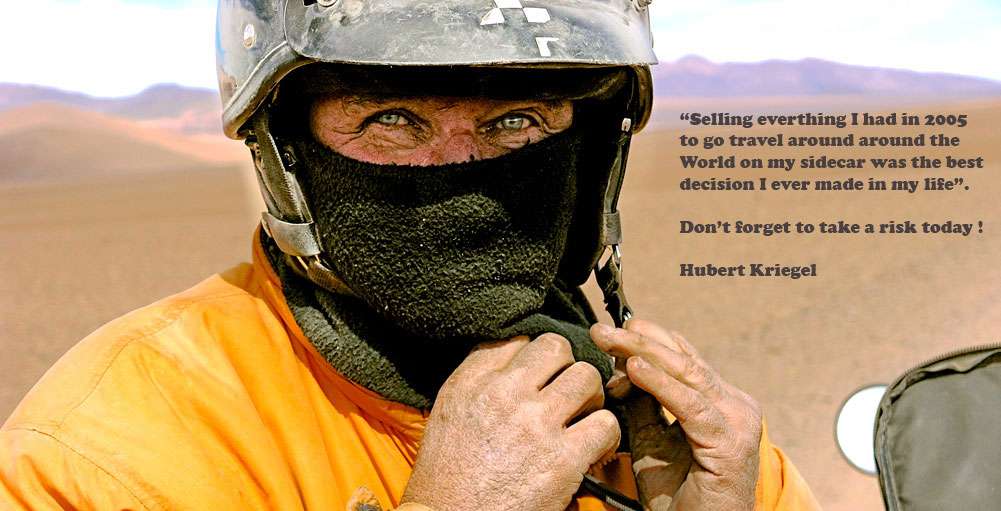 Hubert Kriegel who travelled the world on his "Timeless Ride"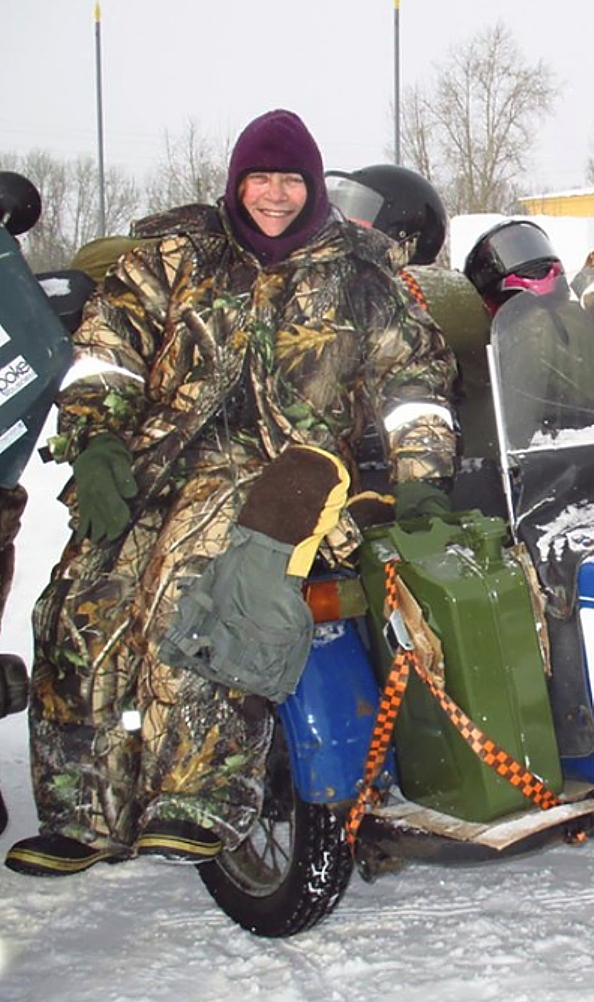 Fredda Cole, USA, as at 2018 she remains the holder of the World Land Speed Record on her Ural, set in Utah in 2000 on the Bonneville Salt Flats.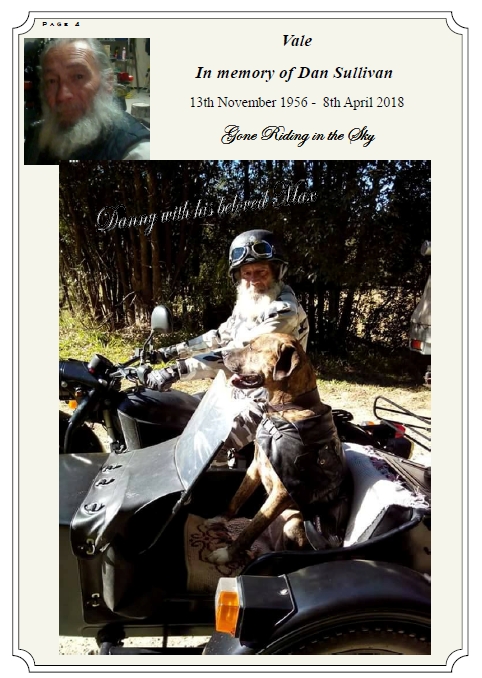 RMOA member Dan Sullivan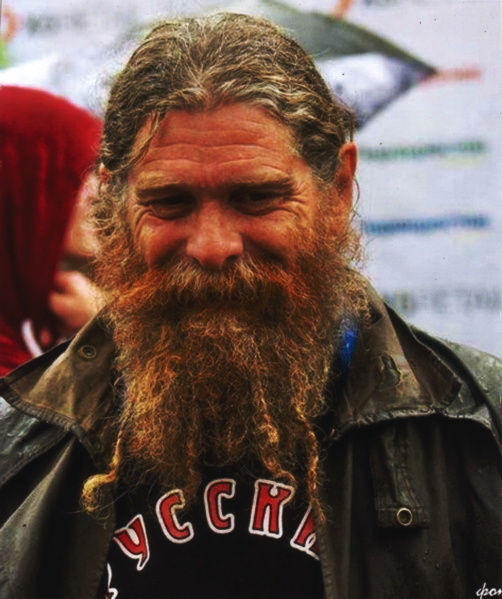 Andy Gray, treasuremaker 2018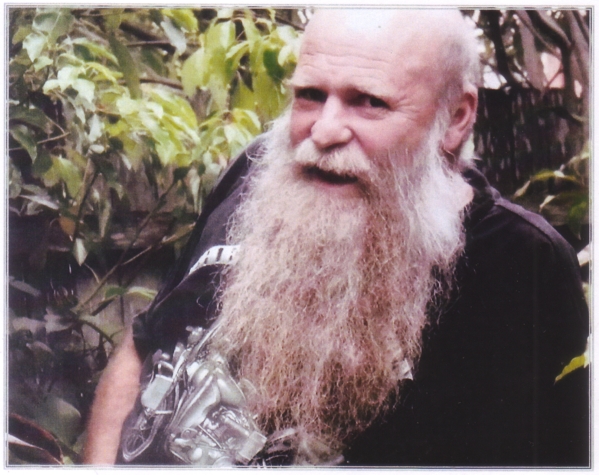 Phillip Langham aka Mr Philthy Phil Cossack – 17 August 2018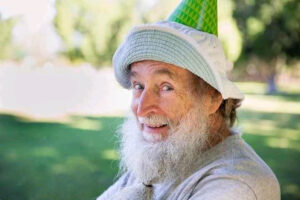 Chris Davy passed away in his sleep
Those we love don't go away,
they walk besides us every day.
Unseen, unheard, but always near,
Still loved, stil missed and very dear.