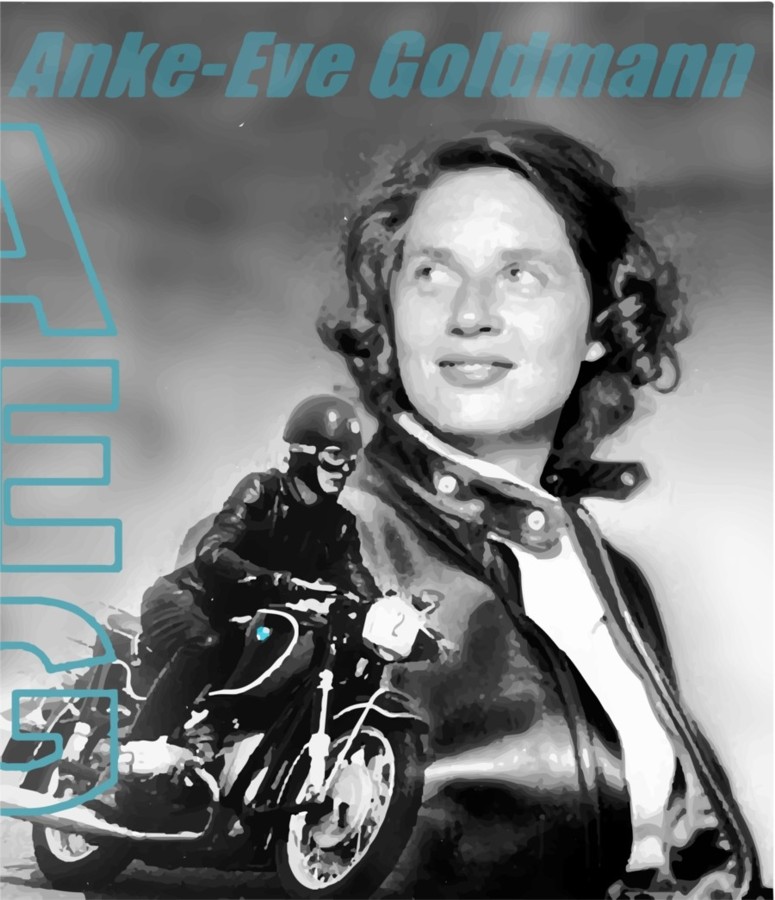 The story of this remarkable woman, Anke-Eve Goldmann, must be preserved for history and never forgotten.
She was a teacher, journalist, designer and motorcycle racer. Anke-Eve Goldmann, was born 27 November 1930 in Germany (at the time of this writing her age is now 91 years and still  living in Germany). With a passion for motorcycling she became a 21st Century icon, 2 metres tall, strong, independent and beautiful, "a leather-clad goddess on two wheels".
She was a trailblazing icon for women motorcyclists. She just wanted to ride. She entered an arrangement with the German garment manufacturer Harro to make her a custom one-piece leather riding suit for herself. She went on to launch her own range of custom Harro leatherwear and accessories.
Anke-Eve Goldmann became known simply as "AEG'. She was drawn to the BMW marque in its golden years and was supported by the German manufacturer.
Although AEG never had an official sponsorship with BMW, the factory knew who she was, and supplied her with the first of their new models. It was reported she received the second R69 (R69S?) off the assembly line. She remained faithful to BMW until the early 1970s.
She competed in endurance and circuit racing at the Nurburgring and Hockenheim ring but being a woman, was barred from higher level competitions.
She wrote for motorcycle journals and magazines around the world, including Das Motorrad, Moto Revue and Cycle World among others. She wrote about her riding and racing experiences, European race reports etc.
She stunned the world with her article documenting Soviet Women's sports motorcycle racing history of the 1950s/60s. It was incredulous for a West German woman to document Soviet motorsports in 1962, a defiant act as the Berlin Wall was being built. With Berlin the focal point of a possible nuclear war between superpowers, her article never appeared in any European magazine, only Cycle World in the USA published her article "SOVIET ROAD RACING CHAMPIONSHIPS FOR WOMEN" By Anke-Eve Goldmann, in its October 1962 edition.
She was a feminist before that label was popularized. The ridicule she experienced being shut out of racetracks because of her sex, for daring to be a woman on a fast motorcycle, able to handle herself and her machine better than many men, she was the first and only Western journalist to document Soviet women's racing without the need to comment on the irony of women in the Soviet Union being free to race motorcycles in organized competition, whilst she in the "free" West was not.
In 1958 she helped found the Woman's International Motorcycle Association in Europe.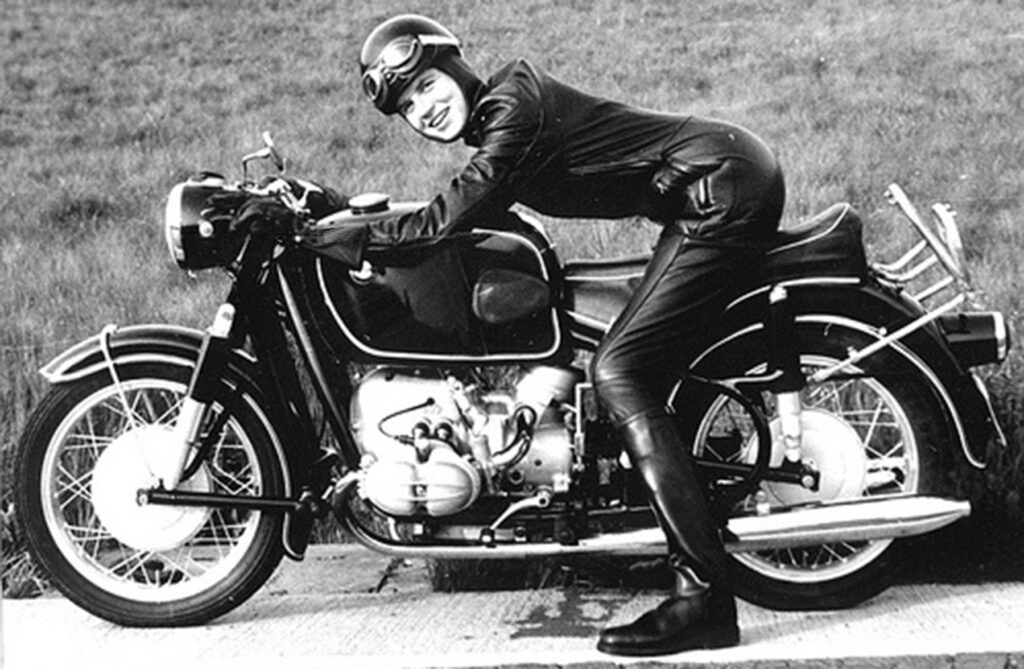 Her last motorcycle was a MV Augusta.
She gave up motorcycling after the death of a close friend.
Goldmann was the inspiration for the main character "Rebecca" in the popular book The Motorcycle (1963) by her friend and author Andre Pieyre dr Mandiargues. The book was adapted for the 1968 film "The Girl on a Motorcycle" starring Marianne Faithfull.
sources: The Vintagent, rideapart, blackarrow, Pinterest, Facebook, Cycle World, Das Motorrad, Silodrome, tomorrowstarted, encyclo, alchetron, bmwsporttouring, Reddit, gearchic, tumgur, vipfaq, ewikibg, imdb, wn, plaggio, scoop, xrv, motociclismo,
If you search for Anke-Eve Goldmann you will discover much more about "AEG". Her fame will be eternal.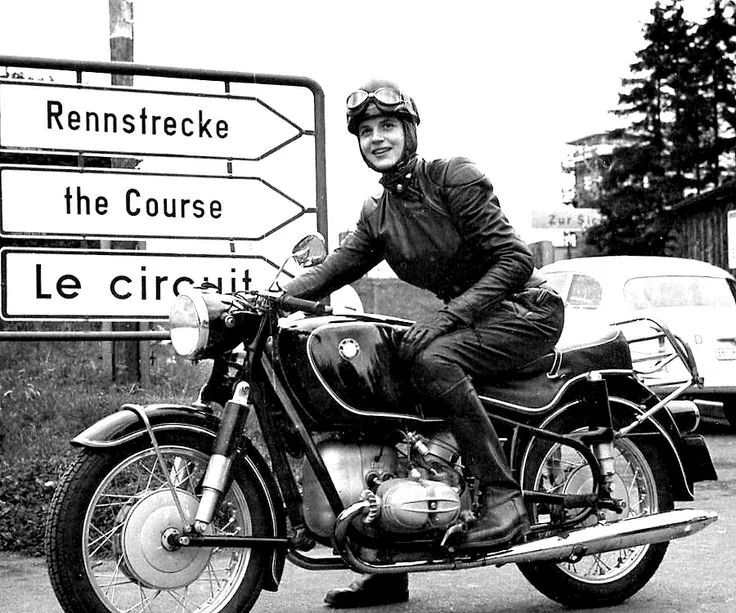 This article recompiled from the archives by JD for b-Cozz.com August 2022